3 Illegal Foreign Nationals Killed An SAPS Officer During A Robbery, See The Hefty Sentences They Got
Robberies in South Africa have been a major concern for citizens and law enforcement agencies.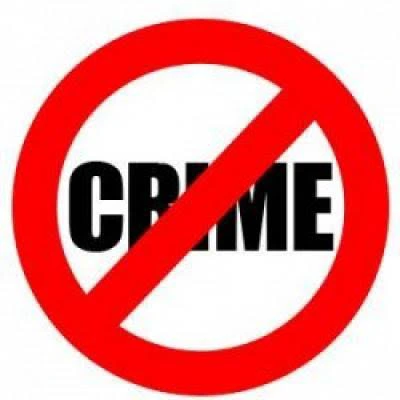 With the recent sentencing of Mahlasela Dan Mkhabela, Almando Fernando Mandlazi, and Santos Novela, the courts have sent a strong message to those who engage in such criminal activities.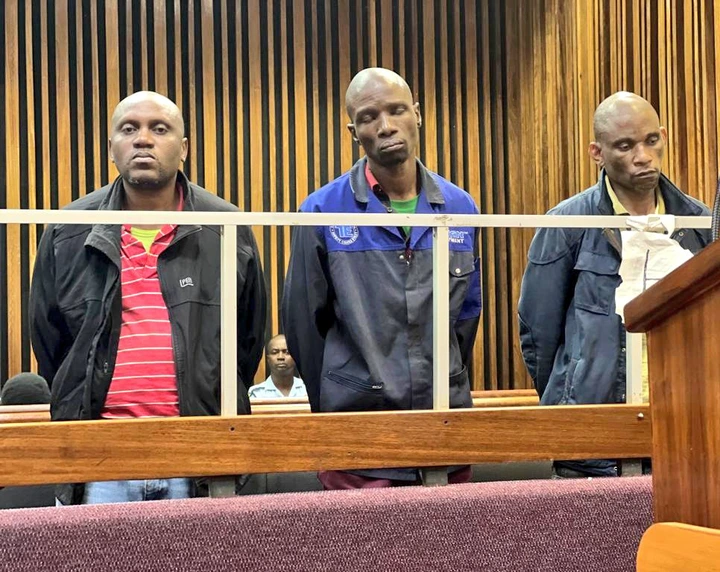 These men were convicted of a series of charges, including conspiracy to commit robbery with aggravating circumstances, robbery with aggravating circumstances, murder, attempted murder, unlawful possession of firearm and ammunition, and illegal immigration.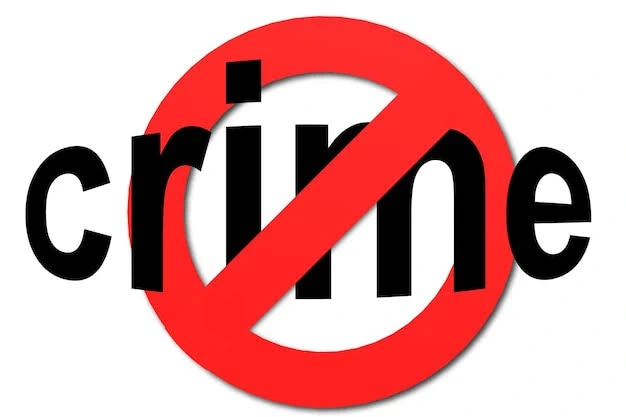 Their crimes were committed in 2017 when they were part of a group of 13 heavily armed men who travelled from Gauteng to Limpopo to rob businesses owned by Ethiopian and Bangladeshi nationals.
The group carried out their attacks in the early hours of the morning, opening big holes in the walls of the shops and taking groceries, money, and cell phones while assaulting the shop owners and threatening them with firearms.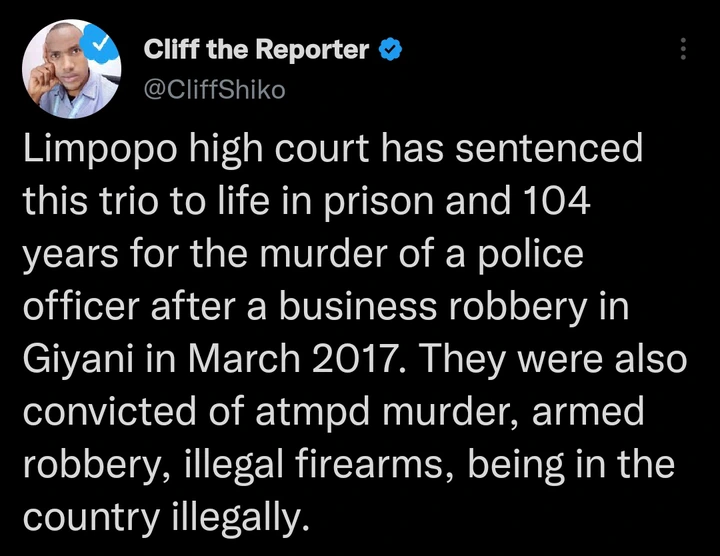 After robbing the shops, they were intercepted by the police, leading to a shootout in which a police officer and one suspect were killed.
During the trial, Mkhabela testified that he was robbed of his taxi by one of the passengers whom he was driving from Tembisa to Giyani to attend a funeral. However, the court found him and his accomplices guilty as charged.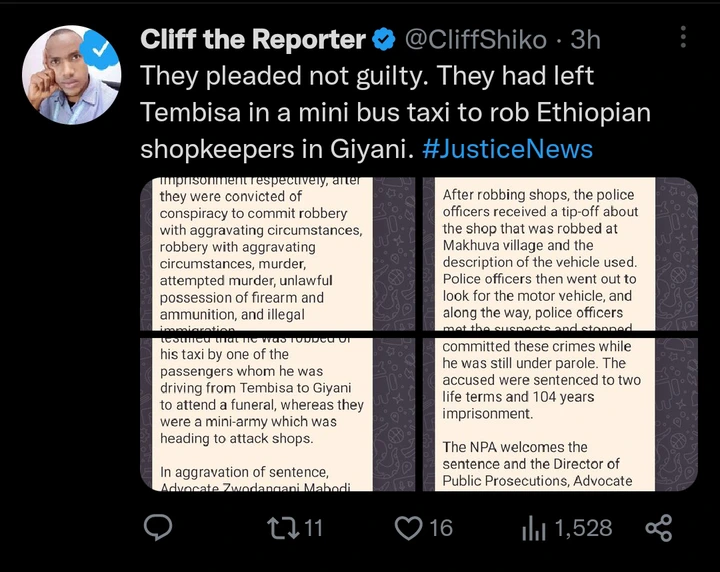 In aggravation of sentence, the prosecutor submitted that all accused persons committed serious, heinous offences and that a police officer was killed in the line of duty in a cold-blooded manner.
The court agreed, and the three men have been sentenced to two life terms and 104 years imprisonment.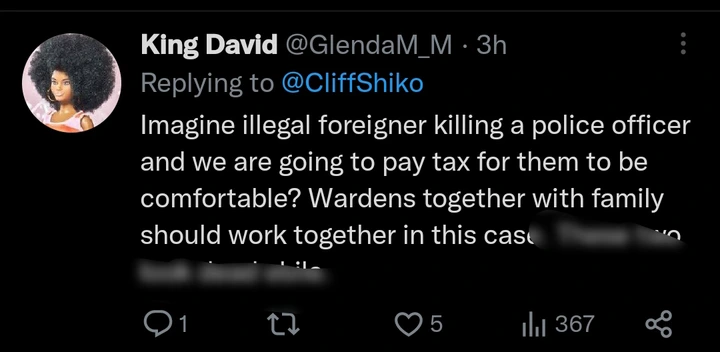 This sentence is significant because it sends a clear message that such criminal activities will not be tolerated in South Africa.
The Director of Public Prosecutions, Advocate Ivy Thenga, has applauded the good work of law enforcement officers and the community of Makhuva, who worked together to bring these criminals to justice. 

Source:
Limpopo high court has sentenced this trio to life in prison and 104 years for the murder of a police officer after a business robbery in Giyani in March 2017. They were also convicted of atmpd murder, armed robbery, illegal firearms, being in the country illegally. pic.twitter.com/9c5gUT4SAg

— Cliff the Reporter (@CliffShiko) February 24, 2023
Content created and supplied by: Viral_trends (via Opera News )