Arthur Fraser Was Captured & Paid R500 000 To Implicate Cyril On Phalaphala For 5 Month—Man Reports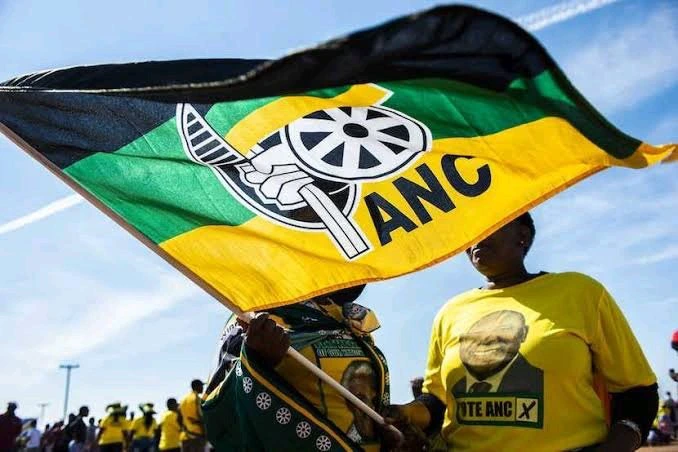 The people of South Africa have been thinking and wondering about who is funding Arthur Fraser to ìmplicate Cyril Ramaphosa. This is because Ramaphosa has been implicated in the Phalaphala farm scandal that happened two years ago.
The main reason for this is that he wants the African National Congress not to grant him the presidential position for the second time. This is because of the great work he has done for the people of South Africa. He did good things and most of his decisions show they were coming from a leader that knows what his people want.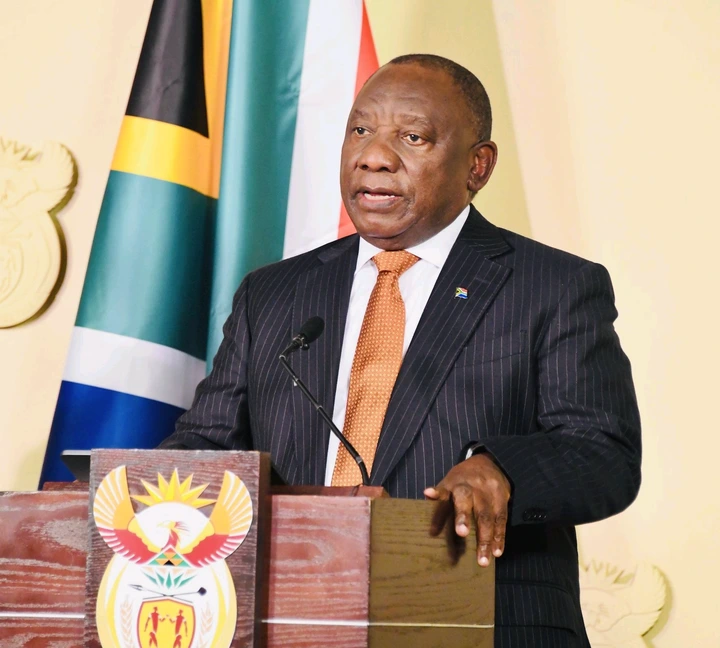 He made sure that the lives of South Africans were safe from being infected by the çovid-19 virus which become a pandemic for almost two years. He also introduced a Social Distress Relief(SDR) grant to the people that lost employment during Covid-19. Even though it was a tough decision as this grant has now contributed to the money looted by government officials.
Arthur Fraser is believed to have been captured and paid to Implicate Cyril Ramaphosa's second term and he is paid R500 000 monthly. This money is believed to be paid to make sure that Cyril Ramaphosa's second term is disturbed and not granted. As there are people in the African National Congress who don't want to see that happening. This was confirmed by a Twitter user by the name of undergraduate journalist News which then sparked attention on whether it can be true.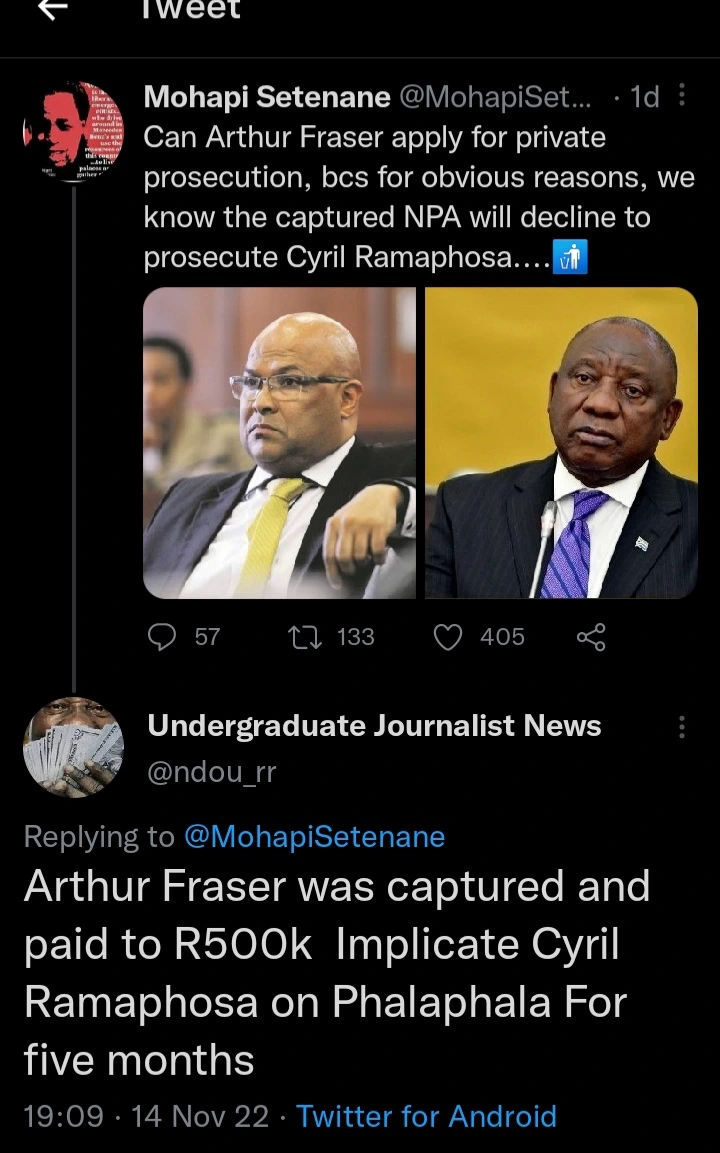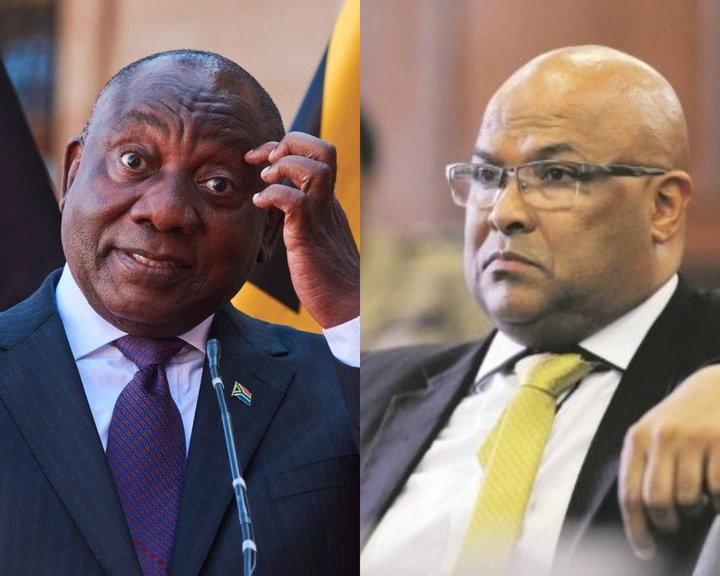 This is because the Phalaphala farm scandal that happened two years ago is making people think twice as the case was opened this year for an event that happened two years ago. This then sparks the attention that Arthur Fraser might have been paid not to report this crime the day it happened in 2020. It can also be alleged that Arthur Fraser knew about the crime that happened to the president's farm long before Ramaphosa's second term was introduced by the NEC members. Is Arthur Fraser trying to sabotage Cyril's second term and why he is doing this to him with only a month left for the 55th national elective conference to commence?
What is your intake on this matter and why do you say so?
Source:
Arthur Fraser was captured and paid to R500k Implicate Cyril Ramaphosa on Phalaphala For five months

— Undergraduate Journalist News (@ndou_rr) November 14, 2022
Content created and supplied by: Rotondwa-Ndou (via Opera News )