Check Out The Stylish Jean Linda Ikeji Slayed in as She Shared New Photos
Linda Ikeji is a stunning figure who will always have her followers spellbound with her amazing display of fashion, the popular blogger in a new post showed how fashionable she is, as she shared images of herself dressed in a ripped jean in an all black outfit, her appearance is absolutely delightful, seeing how thrilling she appears to be.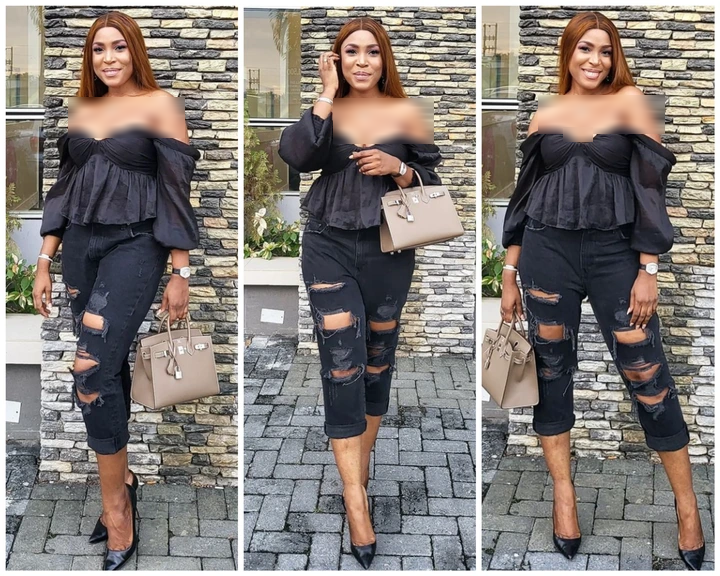 The popular blogger really has a thing for breathtaking fashion, as she is never the type to limit herself to a certain type of look, she has the habit of twitching her style to something that appeals to a lot of people, as she did in the photos that made up this post,
seeing Linda wearing what people would call crazy jeans really is delightful, as she is a caliber of woman who status might befit a dress, but she is able to go over the edge with her appearance, as she doesn't restrict her fashion sense to a particular type of look.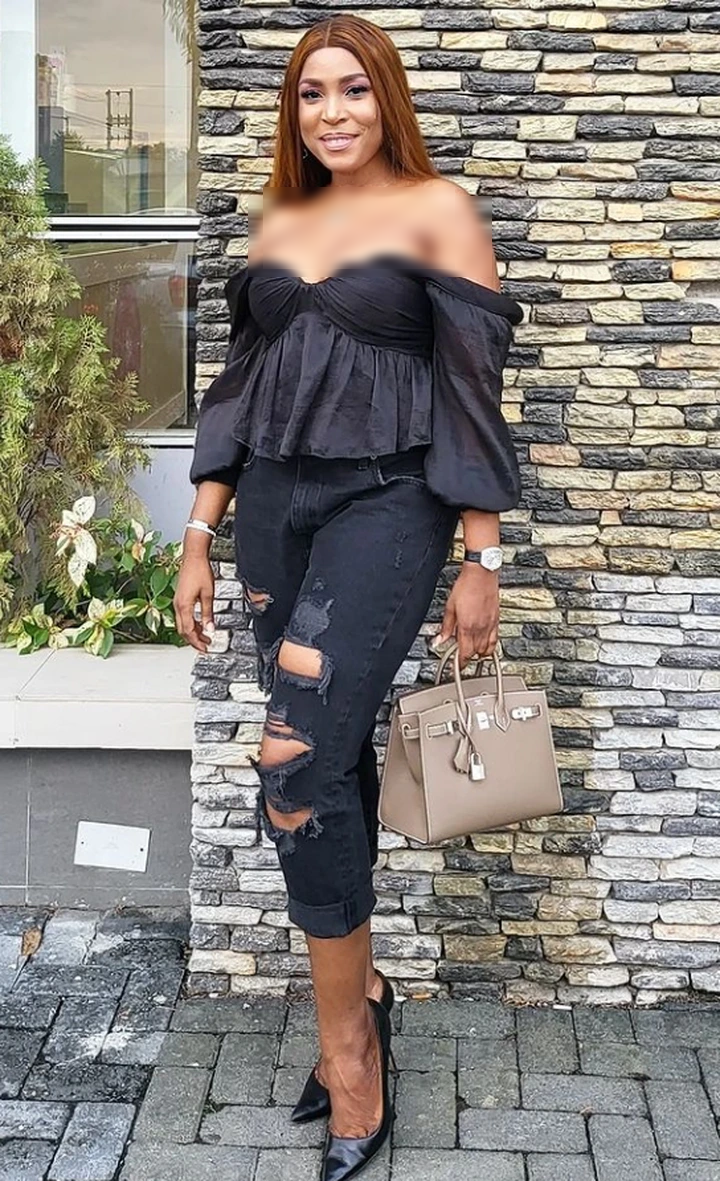 Seeing her in the photos really prices that fashion is a mindset, and as a person there is that need for you to believe in your ability to look good in other firms of fashion ensembles, which she had shown to some degree of beauty, and many of her followers will without a doubt be elated over her appearance which is nothing short of lovely.