Dino Melaye Reacts To The Video Of Atiku's Wife Campaigning For APC, Says It Is A Voice-over Effect
Spokesperson and Director of Public Affairs to the People's Democratic Party Campaign Management, Senator Dino Melaye has reacted to the viral video of the wife of the People's Democratic Party presidential candidate, Atiku Abubakar, Titi Abubakar campaigning for the All Progressives Congress.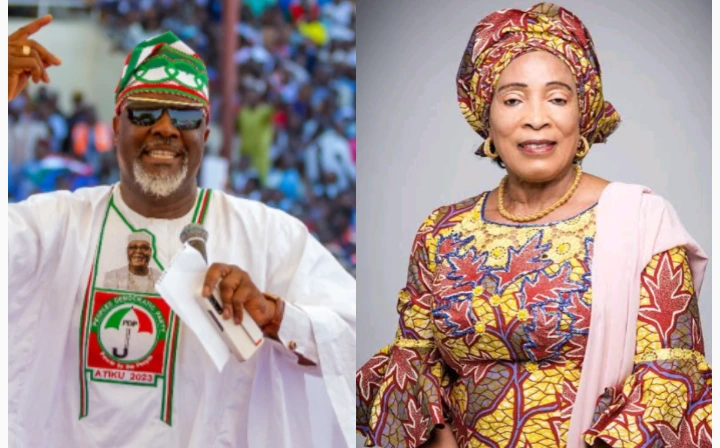 In the viral video which has garnered reactions from several angles yesterday, Titi Abubakar could be seen urging Nigerians to get their Permanent Voter's Card, PVC ready before 25th of February. She urged them to vote for the All Progressives Congress.
However, many people have argued that the video is an old video, while others believe that Atiku Abubakar's several defections to different parties could have resulted to the gaffe.
However, Dino Melaye has said that the statement does not exist. According to him, the statement is a product of voice-over effect.
While reacting to the video, Senator Dino Melaye said that the video is the handwork of useless and desperate individuals who are taking advantage of technology to fabricate lies and propaganda. He added that such persons used voice-over to fabricate lies, making it look like Atiku Abubakar's wife, Titi Abubakar made the statement.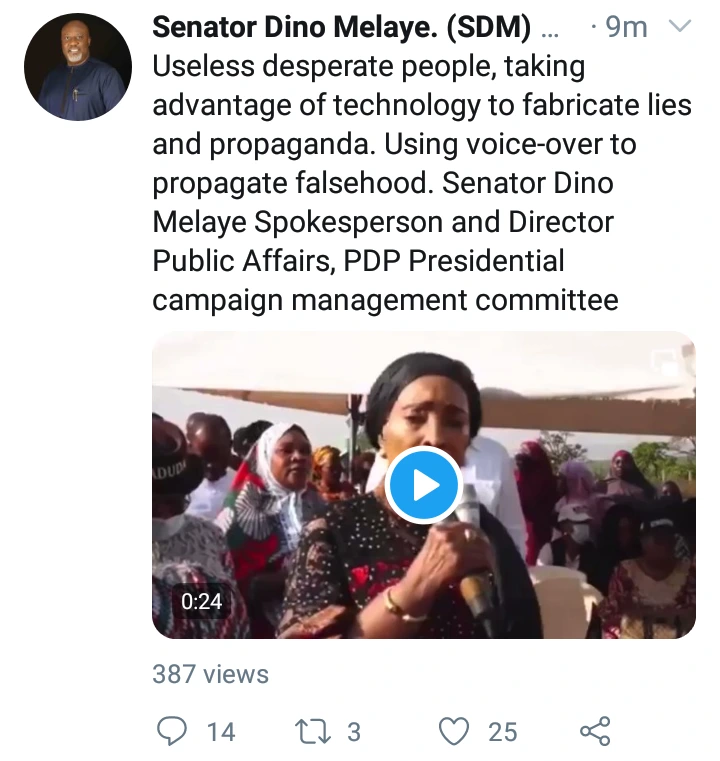 Content created and supplied by: Mr_Counselor (via Opera News )