"Everyone knows I'm a peaceful person but I am about to loose it" Actress Mosun Filani blows hot
Nollywood actress Mosun Filani Oduoye has hinted at causing havoc on social media.
The Yoruba actress, who always stays out of controversy, took to her Instagram page to vent out.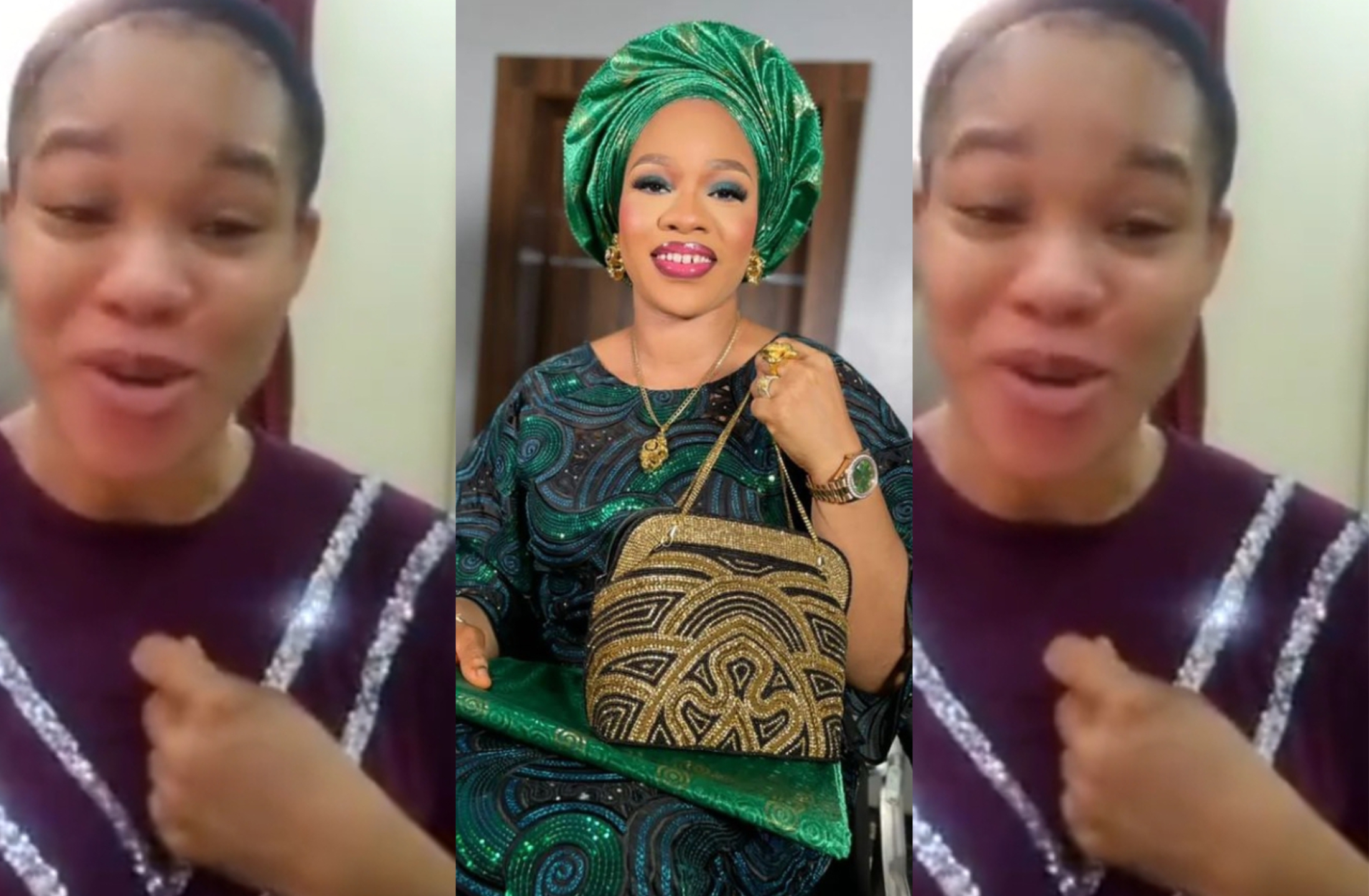 Mosun Filani noted how she doesn't look for trouble and is a peaceful person.
She added that she was about to loose her peace if the issue wasn't addressed.
"Everyone knows am a peaceful person and I don't go looking for trouble…. But pls can English tell us why there is letter D in Fridge and there is no letter D in refrigerator….. bcos am about to loose my peace.
Our English Teachers/Lecturers come and defend ur career o…cos am about to cause trouble".
Kemi Filani news recalls Mosun Filani had slammed those who didn't support her when she was getting bodyshammed for being fat.
The actress who now claimed to be slim took to social media with claims that people were saying that they preferred her chubby look than her slimness now.
Mosun Filani wrote: "Flash back to this look. You all got used to my fat/chubby looks. Give it time, u will also get used to my trimmed looks again. You all didn't use this same energy to always come to my defense "all those times I was being called fat and shapeless….. Now that I shocked u with my slim looks. Now you are quick to say we prefer ur chubby looks.
Chubby looks koor…. Orobo looks nii.
Awon alabosiaun gbogbo. You all are not ready walahi
If I hear pim…. Ijoba blocking".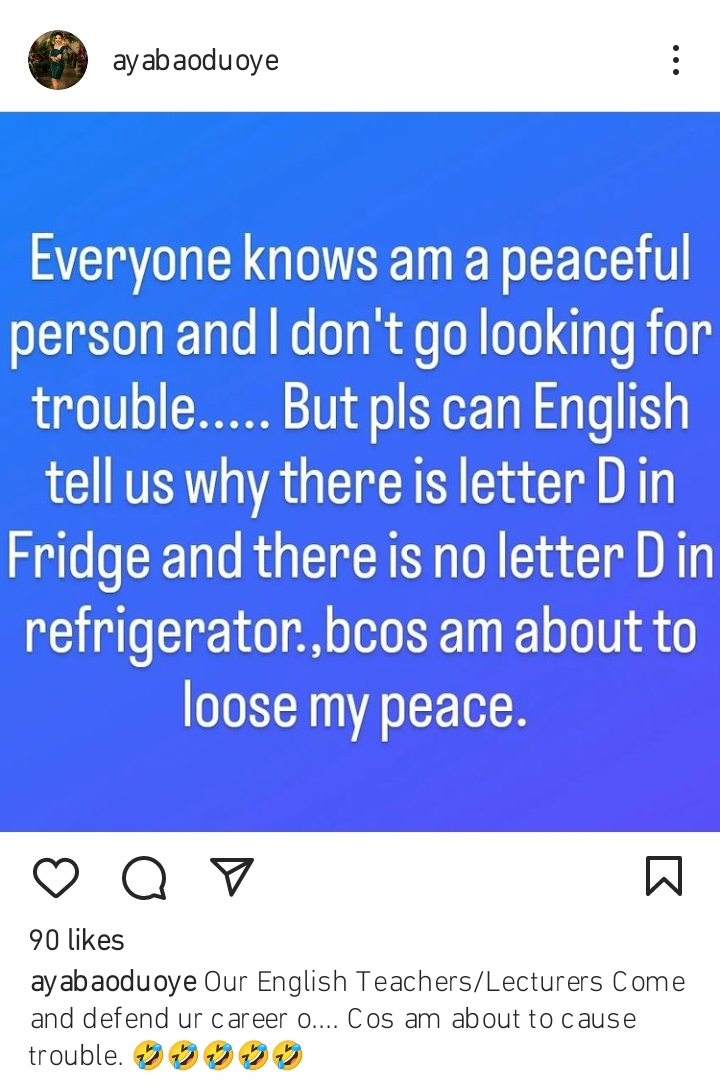 Content created and supplied by: kemifilani