Massive 'Stampede' As Cyril Enters KZN(WATCH VIDEO)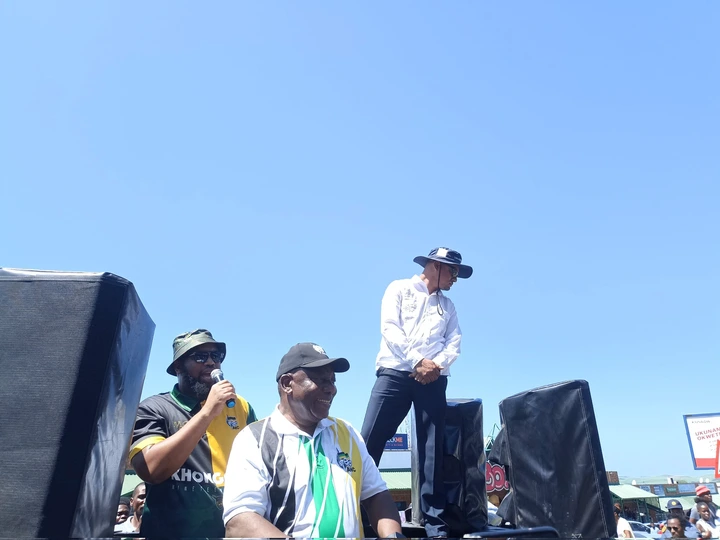 President Cyril Ramaphosa is in KwaDukuza – General Gizenga Mpanza region this morning on an ANC program. President Cyril Ramaphosa arrived with ANC KZN chair as part of his two-day visit to the province. The president arrived to cheers and applause from gathered supporters. As reported by Timses Live, the stampede around him is massive. People were seen trying to toich Ramaphosa like he is some idol with super powers. It's amazing to see how much people love Ramaphosa in the midst of all the negativity surrounding him.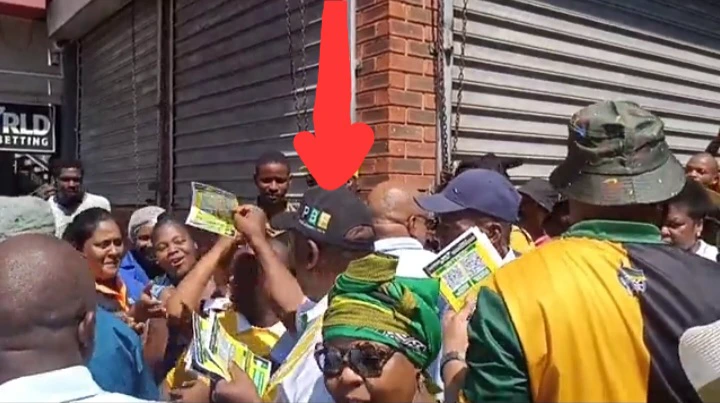 One thing about KZN people, when they hear that Cyril is coming to their province they make all kinds of threats on how he shouldn't dare set foot here. And I'm always sitting here expecting to hear that some KZN residents threw rotten tomatoes and eggs on President Ramaphosa. Instead, when he does finally arrive, they scream and hug and pull him and attempt to take pictures with him. They become star struck. You see if you'd go with some of the things people say on social media you'd get into trouble and find yourself standing alone infront of a judge, because social media people can sell you out. Watch video.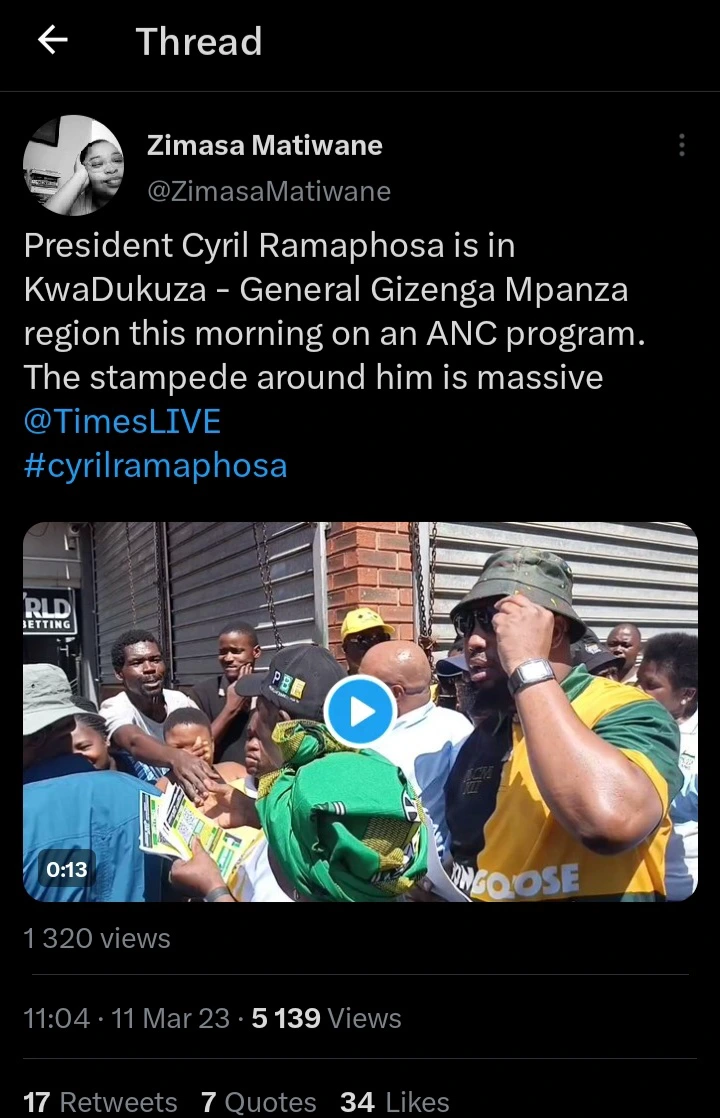 This shows that the ANC in KZN has moved on from NASREC and are fully supportive of Ramaphosa. Sadly this cannot be said of ANC Gauteng who are getting closer and closer to the EFF. Adressing the crowds the President said government is on track to fix the power crisis.
Meanwhile, some people are saying Mzansi will never recover from Phala Phala. "Let us all not pay tax if it's good for one it must be good for everyone", some say. This comes after Acting Public Protector, Advocate Kholeka Gcaleka, has cleared President Cyril Ramaphosa of any wrongdoing in the Phala Phala farm scandal. Gcaleka has, however, made adverse findings against the police for their handling of the matter.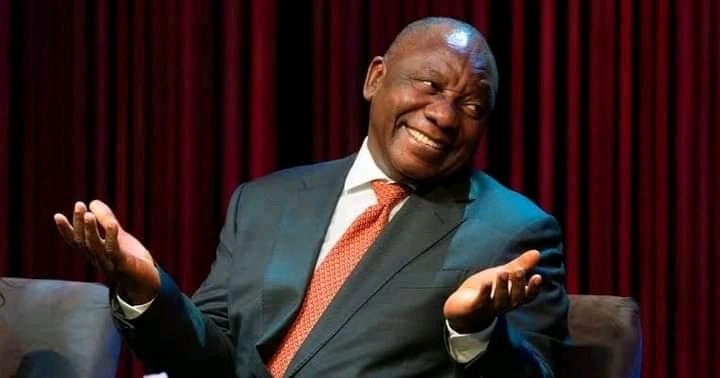 But Ramaphosa's die hard supporters are claiming that the entire Phala Phala story was made up by the criminal Arthur Fraser together with Zuma, Malema and others. It failed RAMAPHOSA IS CLEAN. They tried everything to stay out of prison, they failed. The end is very near for all of them. Zuma and gang are all going to prison.
Source:https://twitter.com/ZimasaMatiwane/status/1634480428089237505?t=YGKC0aMqv9O_TXYxn5BzHw&s=19
Content created and supplied by: Mmapula (via Opera News )