Nathi Mthethwa Slammed for R22m Monument Flag Project, Mzansi Wants Real Support for Struggling Artists
Nathi Mthethwa is trending for all the wrong reasons on social media. The Minister of Arts and Culture is being dragged for trying to defend Government's decision to construct a R22 million South African flag that would be visible during the day and night.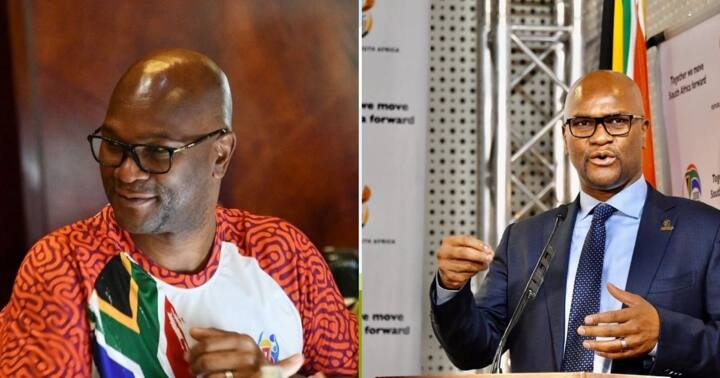 South Africans want Mthethwa to use the money to help struggling artists. Mzansi artists have been battling financially since the Covid-19 pandemic hit the world in 2020.
Nathi Mthethwa went on national TV to try and explain to Mzansi why his department wants to spend taxpayers' money on the flag.
.
[ON AIR] Power To Truth host @JJTabane continues his conversation with the Minister of Sports, Arts and Culture, Nathi Mthethwa, on the R22-million flag monument #DStv403 #eNCA pic.twitter.com/rx8RSLSbtz

— eNCA (@eNCA) May 17, 2022
.
Most people who watched the interview are not buying his story. They took to Twitter to throw shade in his direction.
@Ori_RSA wrote:
"Nathi Mthethwa is one of the useless ministers alongside Mbalula. R22 million to construct a Flag that is visible during the day and night in a developing country that is sinking economically, will never make sense to me."