New Photo Of Newlywed Hausa Actress, Halima Atete With Her Husband Surfaces Online
New picture of Newlywed Hausa actress, Halima Atete with her husband surfaced social media.
A popular Kannywood actress, Hadiza Gabon posted a picture of the couple on her official Instagram account. Check out the screen capture of the post below;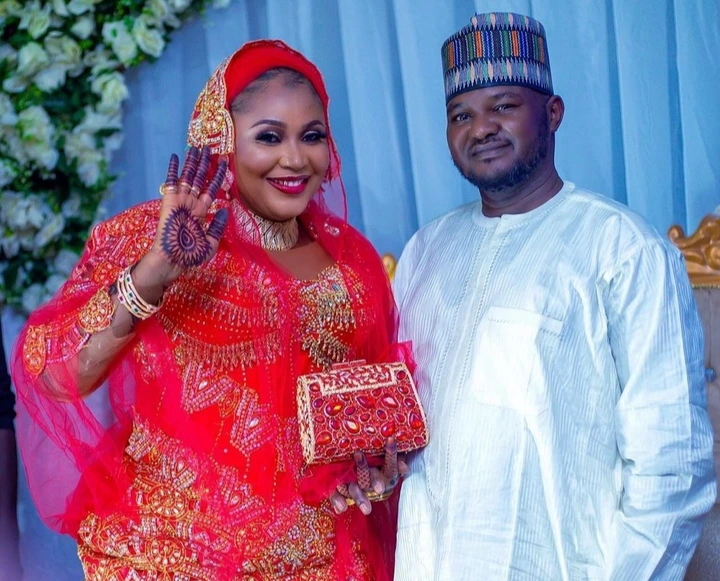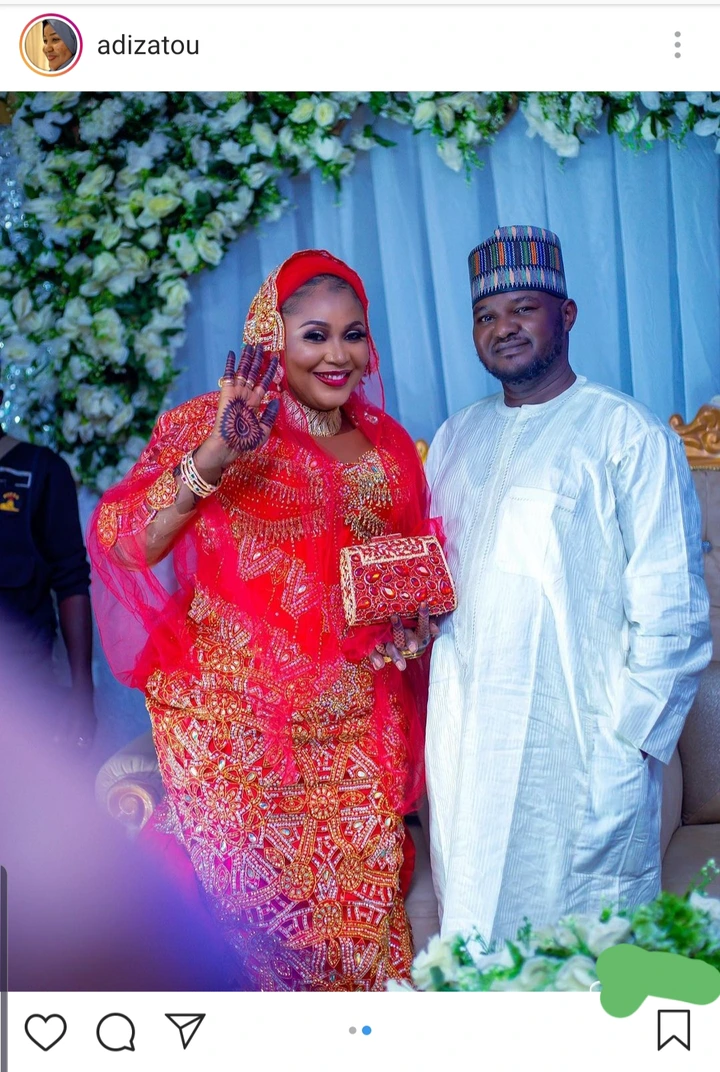 According to reports, There were so many events during the wedding ceremony of Halima Atete. Some of the events started from Kano state and she was moved to Maiduguri with her friends for other wedding activities.
Below is the recent picture of Halima Atete with her husband during the wedding ceremony;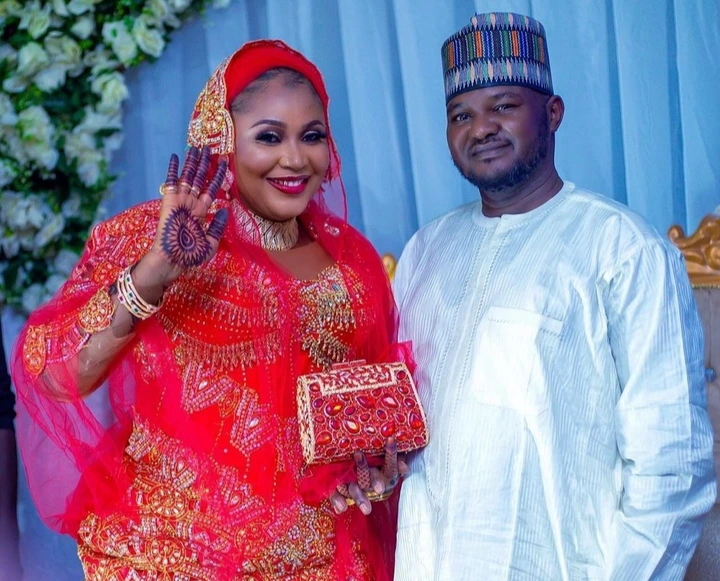 Furthermore, Some colleagues and friends of Halima Atete like Ahmad Bifa, Ali Nuhu, Maryam Yahaya and Abubakar Mai Shadda, have expressed their happiness for her, for finding somebody to settle down with at a time of her choice when her career is also at its peak.
During the wedding ceremony, Halima Atete expressed her total appreciation to her friends, family and colleagues who attended the ceremony.
Content created and supplied by: LegendaryNews (via Opera News )