Real Transformation: Man Picked From The Street and Cleaned Up, Given Hair Cut, Clothes, He Smiles in Video
A homeless man who is mentally challenged got a touch of transformation from a kind Nigerian man named @ositapopcorn who goes about doing good.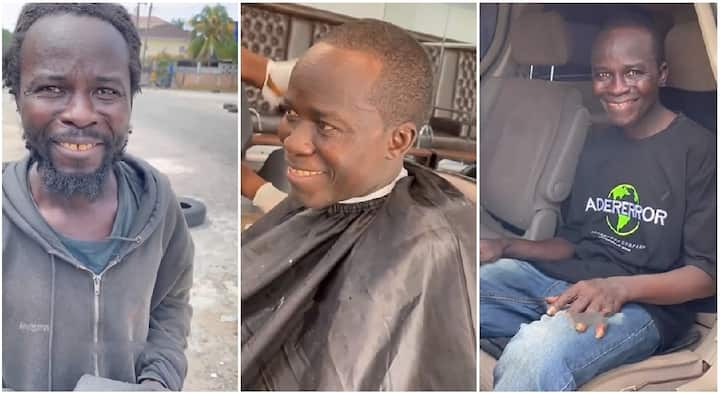 Osita met the man homeless and completely dejected and he promptly decided to help him. He picked him, and took him to a salon for a haircut, new clothes and good food.
He got a breath of fresh air and immediately looked entirely different after he was shaved clean and his old clothes replaced with a new one.
He was full of smiles and many who saw him smile in the video said they were touched.
Watch the video below
.
.