Today's Headlines: Old Naira Notes: You've no power to stop deadline, Malami tells Supreme Court, Japan Tightens Border Controls For Travellers From Mainland China
Old Naira Notes: You've no power to stop deadline, Malami tells Supreme Court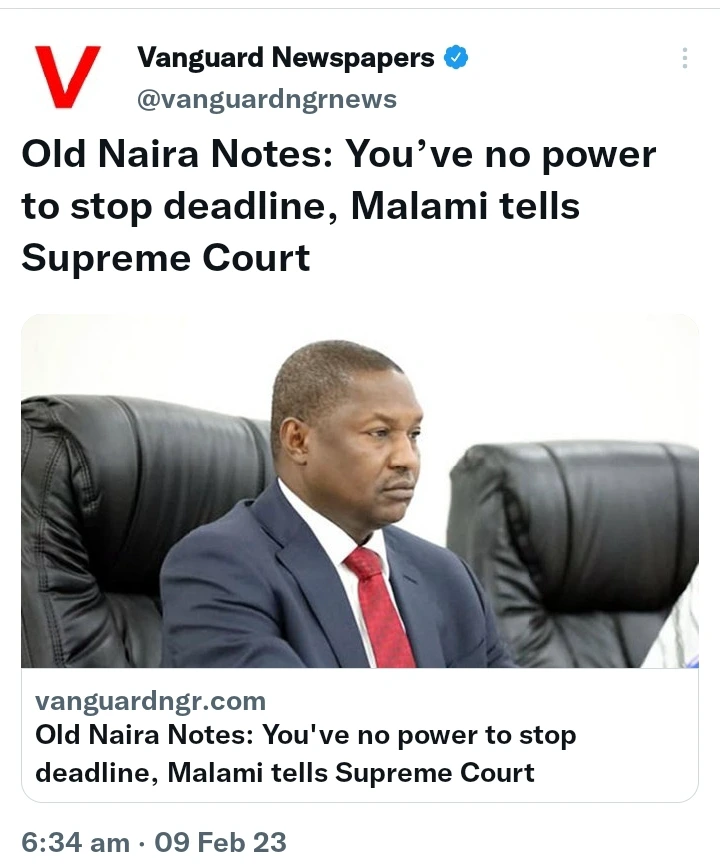 Photo credits:vanguard
ABUJA– The Attorney-General of the Federation and Minister of Justice, Mr. Abubakar Malami, SAN, has challenged the jurisdiction of the Supreme Court to suspend the scheduled deadline for the use of the old N200, N500 and N1000 Naira notes.
Malami, in a preliminary objection he has filed on behalf of the Federal Government, a copy of which Vanguard sighted on Wednesday night, applied for an order striking out the suit that three Northern States filed to halt the full implementation of the new monetary policy that was introduced by the Central Bank of Nigeria, CBN.
Japan Tightens Border Controls For Travellers From Mainland China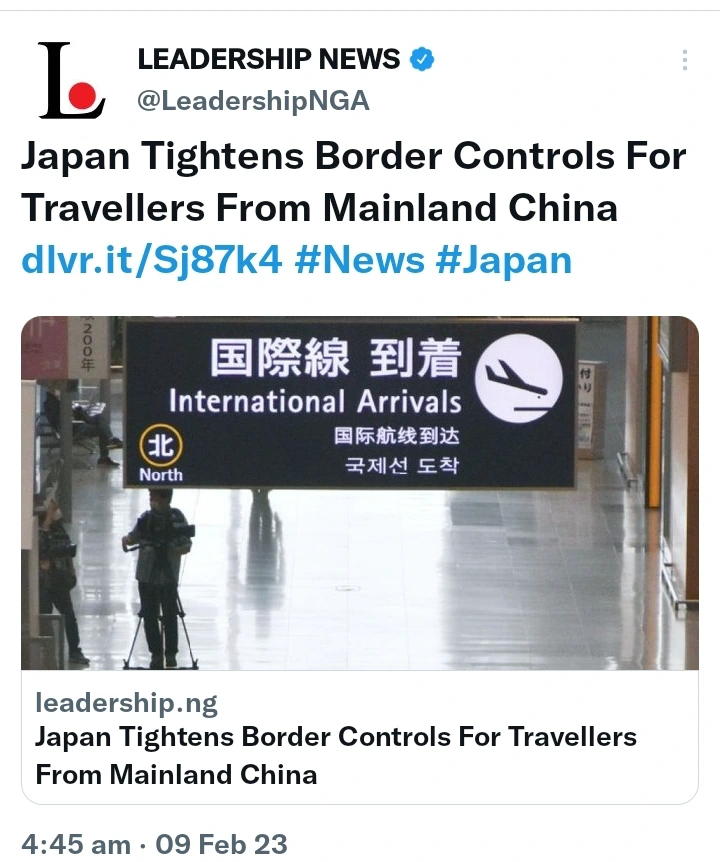 Photo credits:Leadership
Japan further tightened border controls for travelers from mainland China on Sunday, requiring proof of a negative COVID-19 test amid a surge of cases in the neighboring country.
Since September 2022, travelers from abroad who have been vaccinated at least three times did not need to take coronavirus tests within 72 hours of departure to prove they are not infected.
However, people arriving from mainland China are now required to present proof of a negative COVID test taken within 72 hours of departure. The new requirement does not apply to those flying in from Hong Kong or Macau.
Tinubu, El-Rufai, Wike, OPS, others hail injunction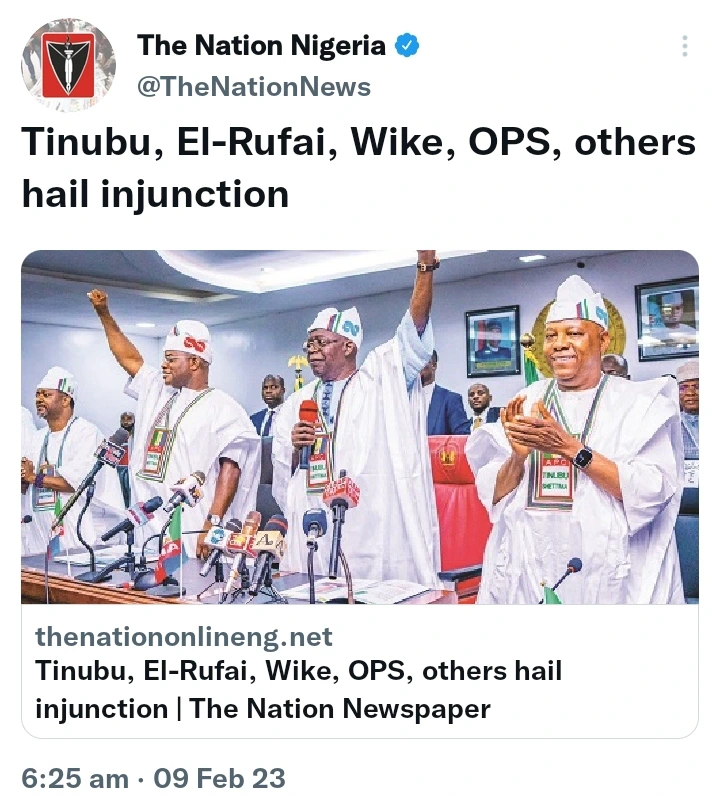 Photo credits:The Nation
There was a torrent of gratitude yesterday for the Supreme Court ruling restraining the Federal Government, Central Bank of Nigeria and banks from enforcing the February 10 deadline for the use of old naira notes.
All Progressives Congress (APC) presidential candidate Asiwaju Bola Tinubu said governors elected on the party's platform saved the country from "avoidable and dangerous political crises" by filing the case.
Naira swap: Wike disowns Atiku, PDP, hails Supreme Court dlvr.it/Sj8H8s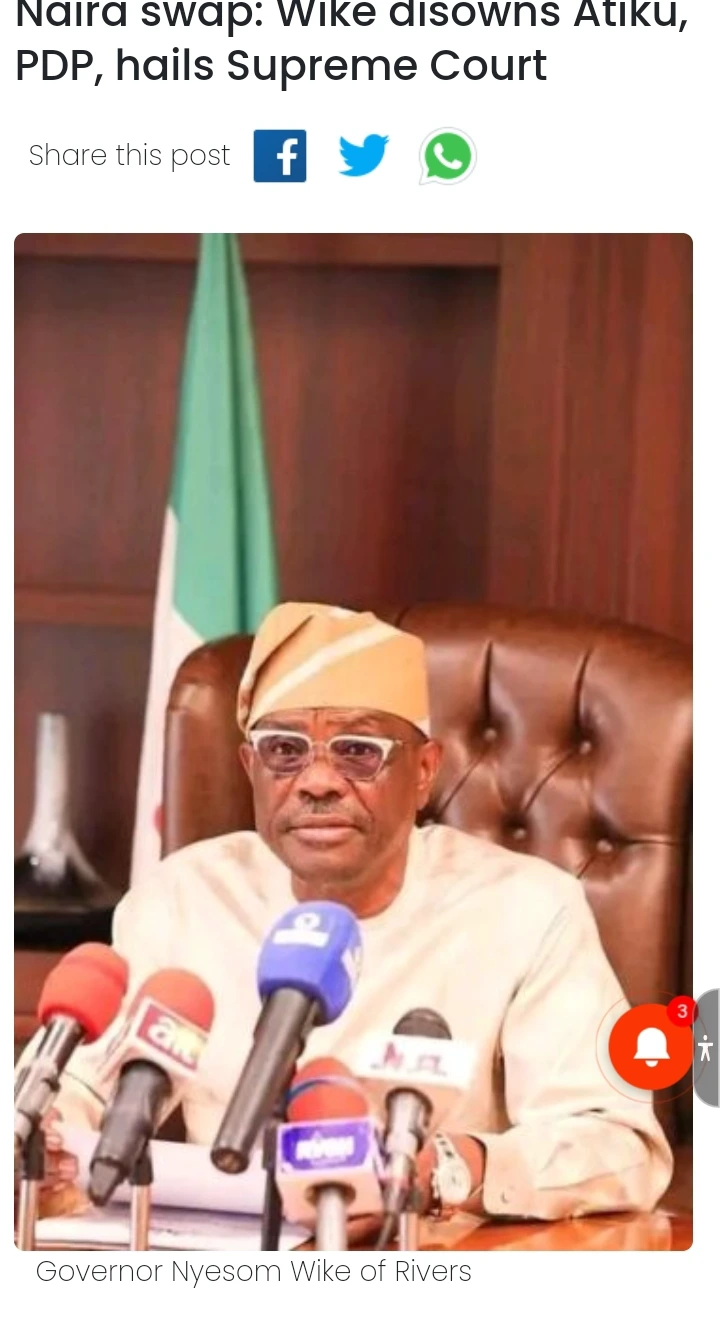 Photo credits:P.M News
Rivers governor, Nyesom Wike has disowned the Peoples Democratic Party, PDP, and its presidential candidate, Atiku Abubakar, over their support for the currency redesign policy of the Central Bank of Nigeria, CBN.
PDP and Atiku had despite the hardship inflicted on Nigerians by scarcity of the new naira notes had encouraged the CBN not to extend the deadline for the withdrawal of old notes from circulation.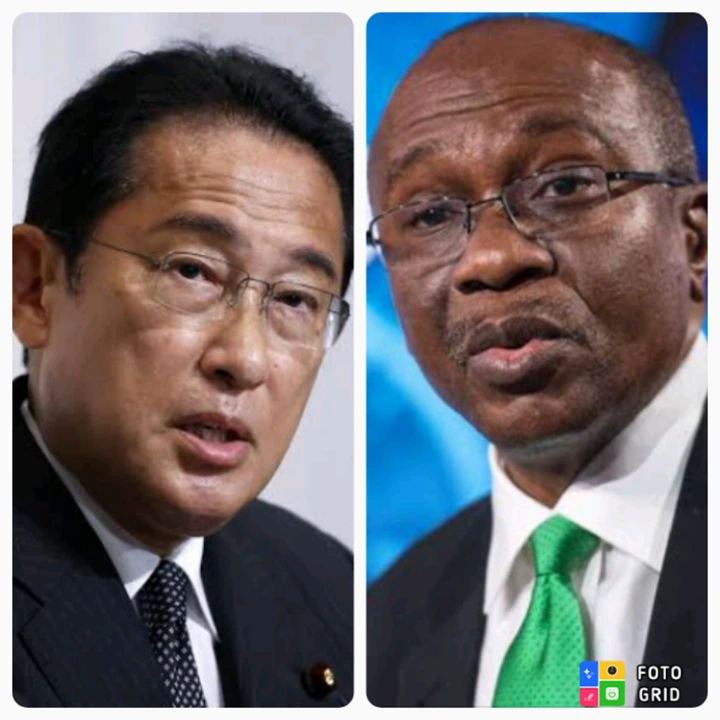 Photo credits:Google
Content created and supplied by: Officialnews1 (via Opera News )