VIDEO: businessman getting kidnapped in Johannesburg by 3 armed men
Businessman Eyaaz Kholabhai was kidnapped this morning in Johannesburg Bryanston by three armed male suspects, footage of the incident was recently shared by Abramjee on Twitter.
The suspects used a Mercedes C-class carrying AK-47's the victim was captured outside of his own shot, he was dragged out and placed inside the silver Mercedes and drove off with the victim.
https://twitter.com/Abramjee/status/1634093823155421187?t=uCxbiMv18gnfancuLzaKOA&s=19
Family of Eyaaz Kholabhai owns car dealership apperently the suspects allegedly kidnapped the man to demand ransom money from the Kholabhai family, hence they are well-known as rich.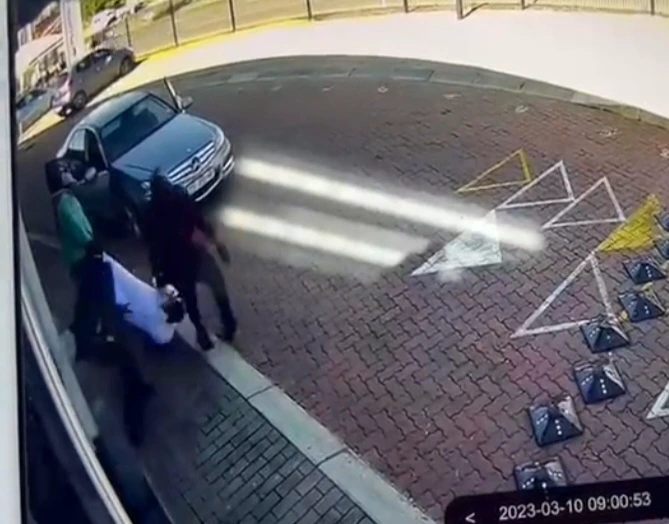 Criminals are taking advantage of that information, on the footage we have 3 suspects involved in kidnapping Eyaaz the police are investigating using the footage to try and identify the suspects.
SAPS officer spokesman said "the suspects will try to get in touch with the family after the kidnapping of Eyaaz to demand for money and as we can analyze the video the suspects need him alive".
For more information follow our page.
Content created and supplied by: Mfundo321 (via Opera News )