Video of Unhappy Bride Walking With Her Husband At Their Wedding Stirs Reactions: "Who Is Forcing Who?"
A bride appeared gloomy as she walked alongside her husband together with the bridesmaid and groomsman during her traditional wedding ceremony.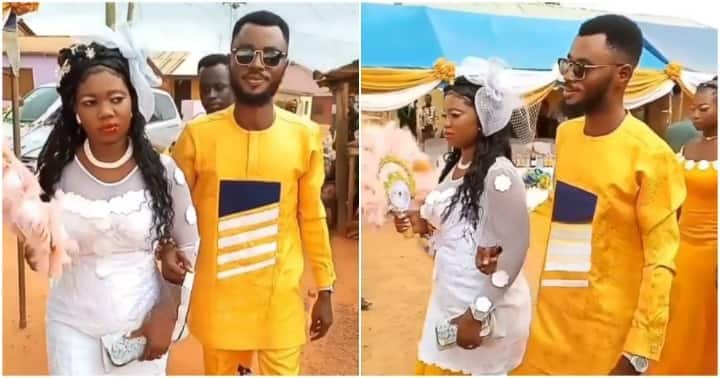 In a video shared by Ghanafuo_ho_nsem2, the couple walked alongside each other as they intimately locked arms.
The duo work wore coordinating ensembles for the occasion but the bride merged her outfit with a white piece matching her fascinator.
The pair's bridesmaid and groomsman followed them as the couple walked side by side in a video on social media.
.
.