Watch: Former ANC Mayor Appears In Court While Handcuffed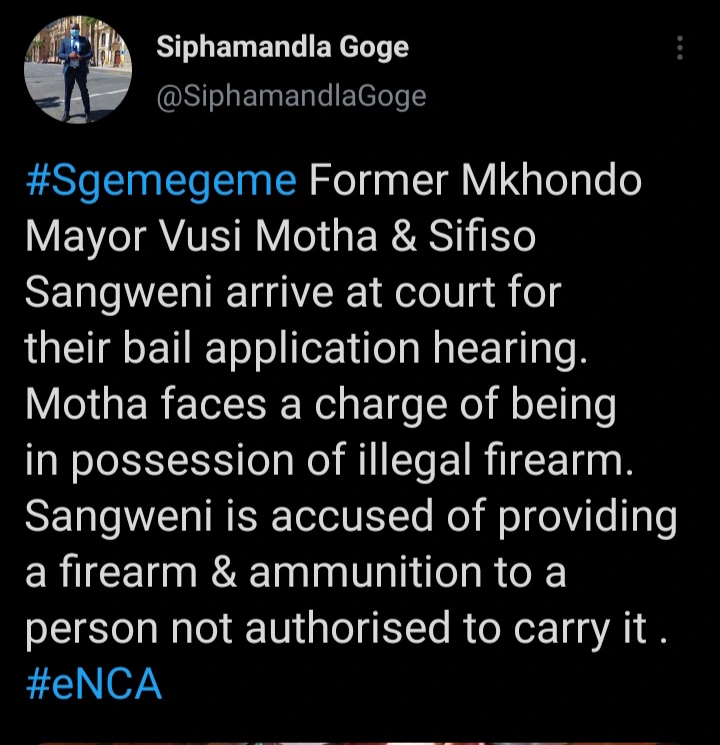 https://twitter.com/SiphamandlaGoge/status/1617845202412265473?t=M1R2lUHY5vNKIBJzBc93Pw&s=19
Former ANC mayor, Vusi Motha and another accused have appeared at a Mpumalanga court for bail application. The former mayor is facing charges of being in possession of illegal firearm.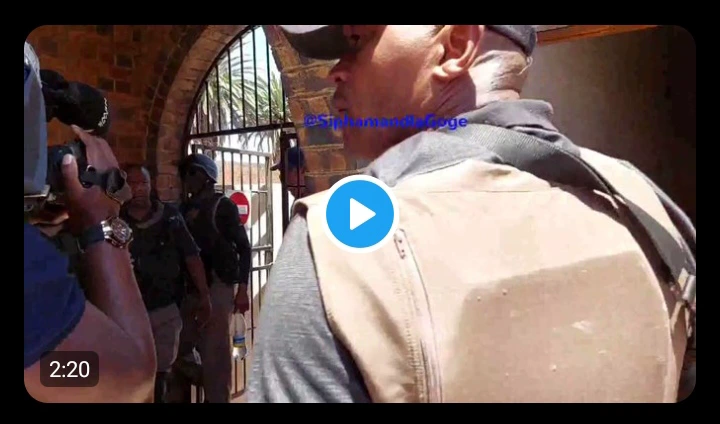 The other accused, is facing charges of providing firearm and ammunition to an unauthorised person. Prior to their appearance in court for application of bail, several ANC comrades gathered outside as they came to hear aboout the matter.
There was also tight security around Piet Retief Magistrate's Court in Mpumalanga, where the former mayor Vusi Motha and his co-accused are back in court for their formal bail application hearing.
The two were seen walking while handcuffed together, and armed police were escorting them in the court room.
ANC comrades who were protesting outside the Magistrate court in Mpumalanga, had placards which carried messages that the accused must be investigated. Some also stated that families of the accused must not bring money for bail.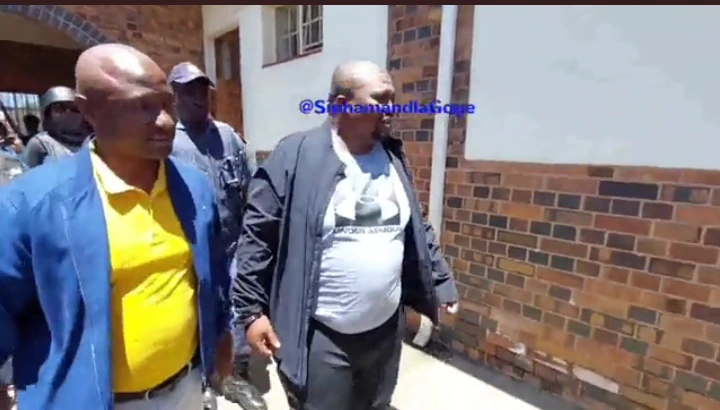 Economic Freedom Fighters were also protesting on the other side of the road. Members of the two political parties were separated by the police so that their protests would not erupt into violence. EFF members had placards which questioned what has the former mayor done.
There were allegations that the former mayor is now a member of the Economic Freedom Fighters. Although Julius Malema, the EFF leader refuted those claims saying he did not sign up the membership, the support that Vusi is receiving from the red berets says otherwise.
Mpumalanga province has recorded high numbers of political violence, which has seen several ANC comrades being killed mafia style. ANC comrades who came to court today want the former mayor to be investigated in relation to the assassination of ANC councillor.
They are questioning why the former mayor was in possession of such firearm and ammunition. ANC comrades are calling for the court to deny the accused bail.
Content created and supplied by: DissentingVoices (via Opera News )