Woman believed to be dead reunited with family after 30 years
A woman who was believed to have died some 30 years ago has finally been reunited with her family.
Nomvula Florence Penyu left her home near Mthatha to work in the city in 1993, leaving her family including three young children.
When Penyu arrived in East London her children were aged 10, four and just three months. For years they neither saw nor heard from her.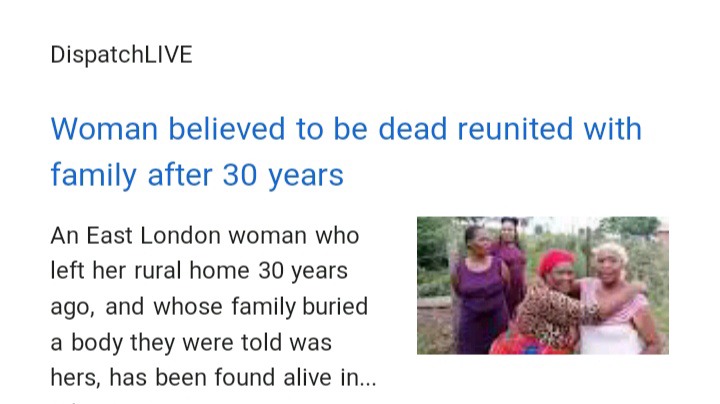 Then in 2009, her family was told of a body in a government mortuary with Penyu's name on the tag.
They buried the body in their Elujecweni village home in Ngqeleni, about 15km from Mthatha, ending years of searching for her.
But the story had an unexpectedly happy ending and on Tuesday Penyu, now 63, was reunited with her family.
Her relatives were shocked when a friend of Penyu's contacted them on Sunday, telling them she was alive and well and living with her partner in Gonubie.
On Tuesday, relatives drove to East London, picked her up and took her home.
Penyu said not a day had gone by that she did not think of her family or her three children, two of whom were now living with relatives in North West, while one still lives in Elujecweni.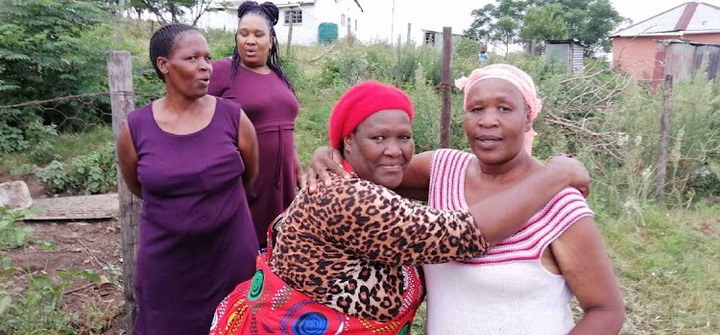 She said she was overjoyed to finally reconnect with them after all these years.
Asked why she had not visited her family in 30 years, she said simply: "I am unemployed and so I could not go back home."
Speaking to the Dispatch at her home on Tuesday, Penyu's niece, 47-year-old Popie Penyu, said they were still in shock after seeing her for the first time in three decades.When her aunt left their village, Popie was a teenager.
Penyu had worked as a domestic help in Fort Gale in Mthatha, and when her employer moved to East London, she went too. That was the last time the family saw her.
"We are excited to have found her. But at the same time we are pained that we buried the wrong person.
"We would love the government to dig up whoever is buried there because it is clearly not her."
Popie said the family was shocked by Penyu's living conditions. She lived in a back room with her partner, who allegedly sometimes abused her.
Source: https://www.dispatchlive.co.za/news/2023-01-25-woman-believed-to-be-dead-reunited-with-family-after-30-years/
Content created and supplied by: SheSays (via Opera News )