Asavela Mqokiyana welcomes her first baby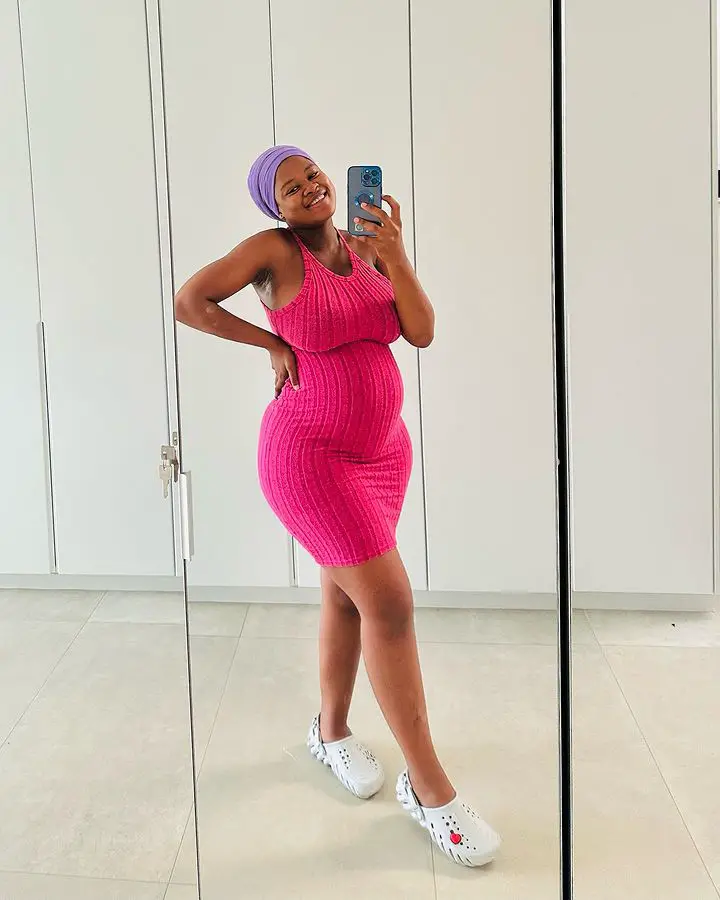 Asavela Mqokiyana announces her baby's arrival after turning 1-month old. Months after announcing her pregnancy, the actress shared a photo the cutie's mouth on Monday and revealed that she was born on the 18th of August.
"A couple of seconds later with her dad watching as they attended to her, my gynae closing me up played A Thousand Years by Christina Perri. I bawled yoh. A beautiful moment with my husband being here welcoming our daughter to the world," she wrote as she recalls the birth of her first child.
In July, she penned a note of gratitude to her husband for making pregnancy easy. To my husband Every step of this pregnancy has been easier because of how helpful and caring you are. I love you!