'Awakened my love for life': Mome on farm living, working on herself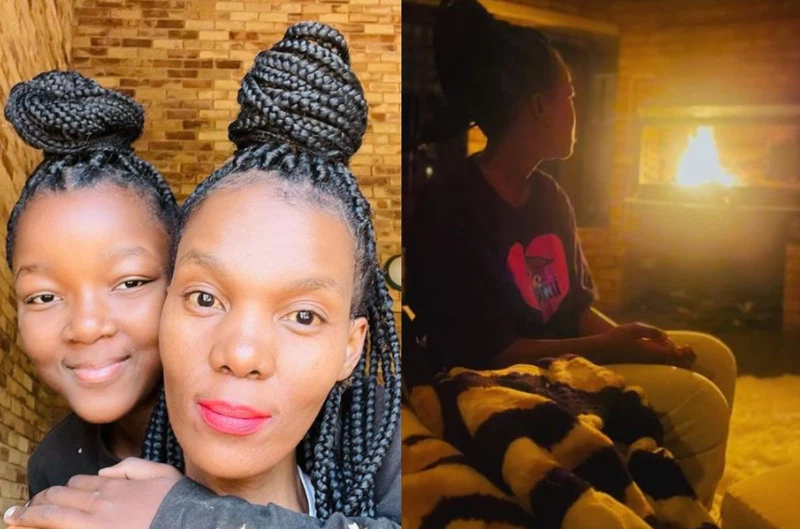 While Tol Ass Mo seems to have moved on and found love again, Mome Nale is enjoying living on a farm and rediscovering herself.
South African Celebrity Stylist and Designer Mome Nale, the estranged wife of comedian Mongezi Mahlangu who is best known by his stage name, Tol Ass Mo, has laid low following the recent controversy involving her ex and her ongoing divorce. In a recent Instagram post, she shared just how she has been putting herself first.
EISH! TOL ASS MO AND HIS WIFE HEADING FOR DIVORCE
Earlier this year, Tol Ass Mo was interviewed by DJ Fresh on his YouTube podcast show WAW What A Week and dropped a bombshell that he and Mome were "in the process of filing for divorce". The couple were married for 11 years. This follows after the comedian was accused of allegedly raping a model in 2014.
Lerato Moloi is said to have laid charges against the comedian in 2022, Sunday World reported. And, the allegations reportedly caused Tol Ass Mo not only his house and job opportunities, but ultimately cost him his marriage. During an episode on Showmax's Unfollowed episode on Wednesday, he also expressed that the allegations tainted his reputation. Nonetheless, Tol Ass Mo seems to be getting back to his old self as he was recently spotted receiving all the love and kissing an unknown woman.
MOME PICKING UP THE PIECES AFTER THE SPLIT
On the other hand, Mome Nale appears to be taking each day as it comes following her split from Tol Ass Mo. She has focused her attention on her children, and most importantly, her "mind, body, and soul". In an Instagram post, she shared that she was living on a farm and enjoying every second of it.
"Things I teach my kids daily, living in the wilderness for almost 3 years have awakened my love for life and choosing what I consume for my mind body, and soul mostly. Some of the reasons I wanted to be in my farm life before 40 was to build a legacy that would help me detox the decades of the childhood street life before 40 and give kids a non-influential environment to grow independently without casting," she said.
"I don't suffer [from] FOMO [fear of missing out]. I enjoy and love the freedom to live and work outdoors with no rush to go anywhere every morning, that gives my mind peace, I have hated traffic all my life, horses are peaceful 😂 🥰things I wish our parents understood besides black tax that would have nurtured a lot in us," she added.