Blue and Brown Mbombo living it up in Dubai with Lorna Maseko (pictures)
South African celebrity twins Blue and Brown Mbombo have once again taken the world by storm, this time with their glamorous Dubai vacation. Known for their close bond, these twin sisters, who are also successful models and businesswomen, jetted off to the dazzling city of Dubai, and they didn't embark on this adventure alone. They were joined by a circle of friends, including the renowned celebrity chef Lorna Maseko.
The Mbombo twins didn't keep their followers waiting to share their exciting journey. From the moment they stepped onto the plane, they were eager to let the world in on their Dubai experience. Their trip began in style as they flew in the lap of luxury in business class, even throwing an impromptu party onboard, turning the plane into a celebration of friendship and adventure.
Upon their arrival in the City of Gold, Blue and Brown Mbombo wasted no time in sharing their exciting activities. Their social media feeds became a virtual travel diary, offering fans glimpses into their glamorous escapades. From the start of their day with a sumptuous breakfast in their hotel to cruising Dubai's waters while dressed in matching swimwear, every moment seemed like a page out of a travel magazine.
Blue Mbombo shared a stunning picture of herself posing outside the iconic Jumeirah Zabeel Saray Resort, showcasing her impeccable style against the backdrop of Dubai's breathtaking architecture.
Brown Mbombo, not to be outdone, posted a captivating photo of herself sitting on the edge of a boat with the majestic Dubai skyline stretching into the horizon, a testament to the city's grandeur.
Celebrity chef Lorna Maseko also joined in on the fun, sharing that the group had visited museums, adding a cultural touch to their glamorous escapades.
The Mbombo twins and their friends have once again shown that they know how to make the most of life's pleasures, creating unforgettable memories and inspiring their followers to live life to the fullest. Their Dubai vacation serves as a reminder that adventure, style, and friendship make for a perfect combination in the world of celebrities and influencers.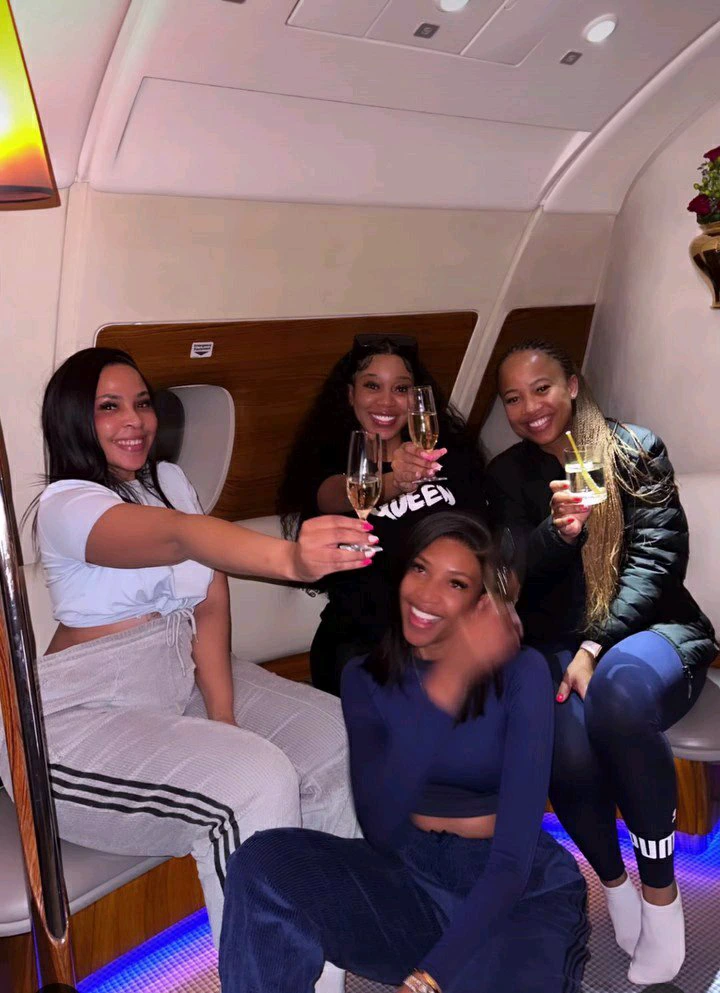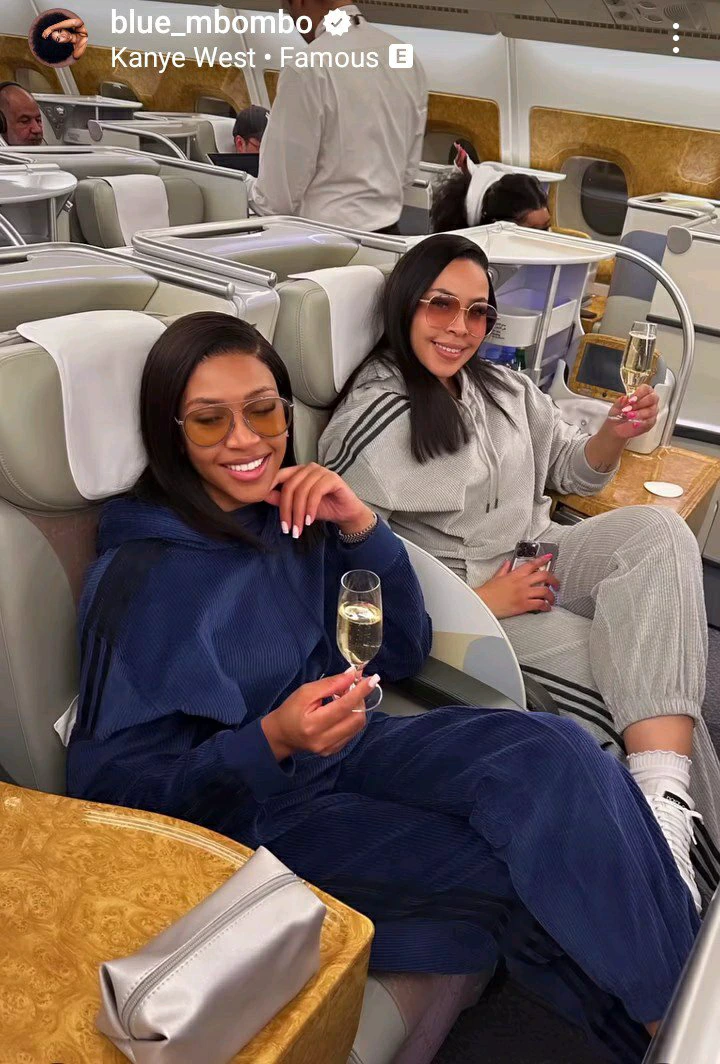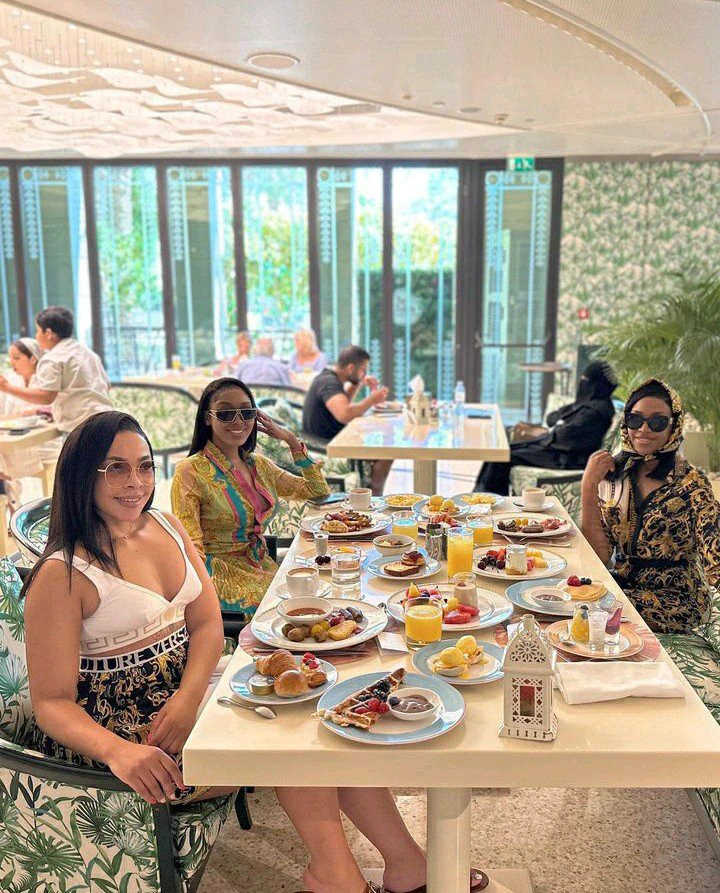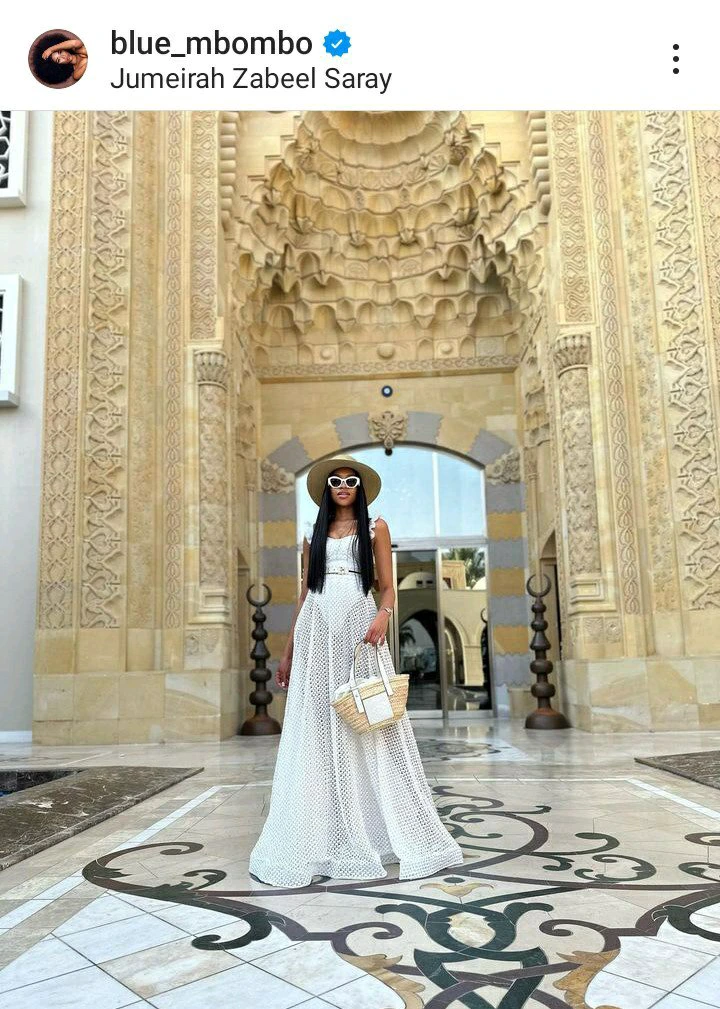 So
https://instagram.com/blue_mbombo?igshid=MzRlODBiNWFlZA==
https://instagram.com/lornamaseko?igshid=MzRlODBiNWFlZA==
https://instagram.com/brownmbombo?igshid=MzRlODBiNWFlZA==