'Buying cars like bread': Sir Wicknell Chivhayo buys a new R5 million car [video]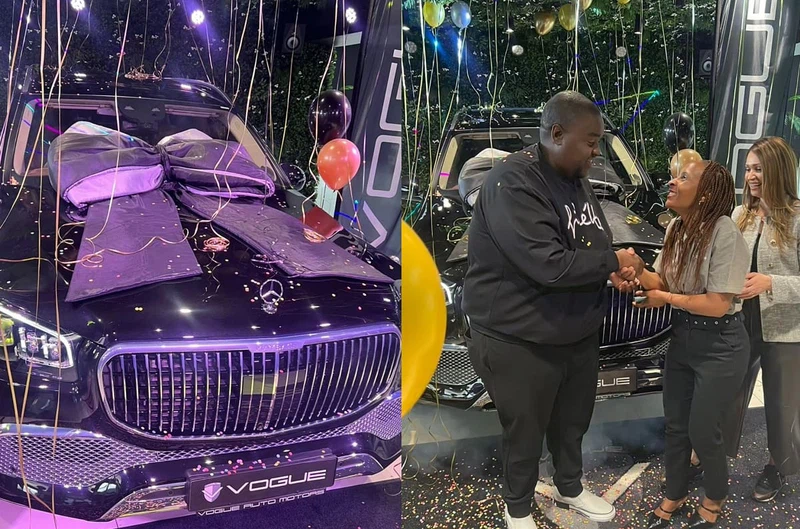 Zimbabwean businessman Sir Wicknell Chivhayo shocked fans after showcasing his R5 million new car a few weeks after buying a helicopter.
Zimbabwean business tycoon Sir Wicknell Chivhayo buys a new R5 million car.
Sir Wicknell is one of the most prominent businessmen in Zimbabwe.
He is well known for spending on luxurious cars and mansions.
A few weeks ago, he made headlines when he spent R35 million on a fleet of cars.
As if that was not enough, Sir Wicknell went on to flaunt his R700 million jet, and fans went wild.
Indeed, nothing seemed enough to Sir Wicknell; this time, he bought a new R5 million car.
On his Instagram, Sir Wicknell shared the price tag and the pictures of his new car.
Zimcelebs quickly took the pictures and shared them, leaving fans excited as they spoke of his new car.
"#ZCINSPO : congratulations to SirWicknell on his new R5 million maybach GLS 600 [SLIDE]"
SIR WICKNELL BUYS A NEW R5 MILLION CAR
The successful businessman has made many headlines since his controversial businesses, including the ZESA tender.
Since then, Sir Wicknell has proved to be a successful businessman across many sectors.
His new car impressed many fans but also left some fans questioning his sources of income.
Usually, Sir Wicknell prefers white cars, but this time, he went with the black GLS 600.
ZIM REACTS
After Zim Celebs shared pictures and videos of his new R5 million car, many fans congratulated him.
"Mapistori akuchechi kwake acha svuuka muromo nekuridza mhururu nemuridzo gore rino"
"Huh tinongofa ne pressure ummm kutenga motor kunge chingwa kudaro 😂"
"This is so sad 😢… apa kune tuvasikana tusina kana ma pads kuma misha uku, vanhu vachidya mari ye nyika kudai… mxm Go to hell at large mhani!"
"It's not a blessing if you had to sin to get it."
"This is so sad 😢… apa kune tuvasikana tusina kana ma pads kuma misha uku, vanhu vachidya mari ye nyika kudai… mxm Go to hell at large mhani!"
"Just imagine dzimwe 5 years dzekuvhairirwa at large ne team iri 🫴🏻…..Ayehwa Mwari inzwaiwo kuchema kwedu jealous down 😩"