Check this man who is looking for his wife who disappeared after he paid R30 000 for Lobola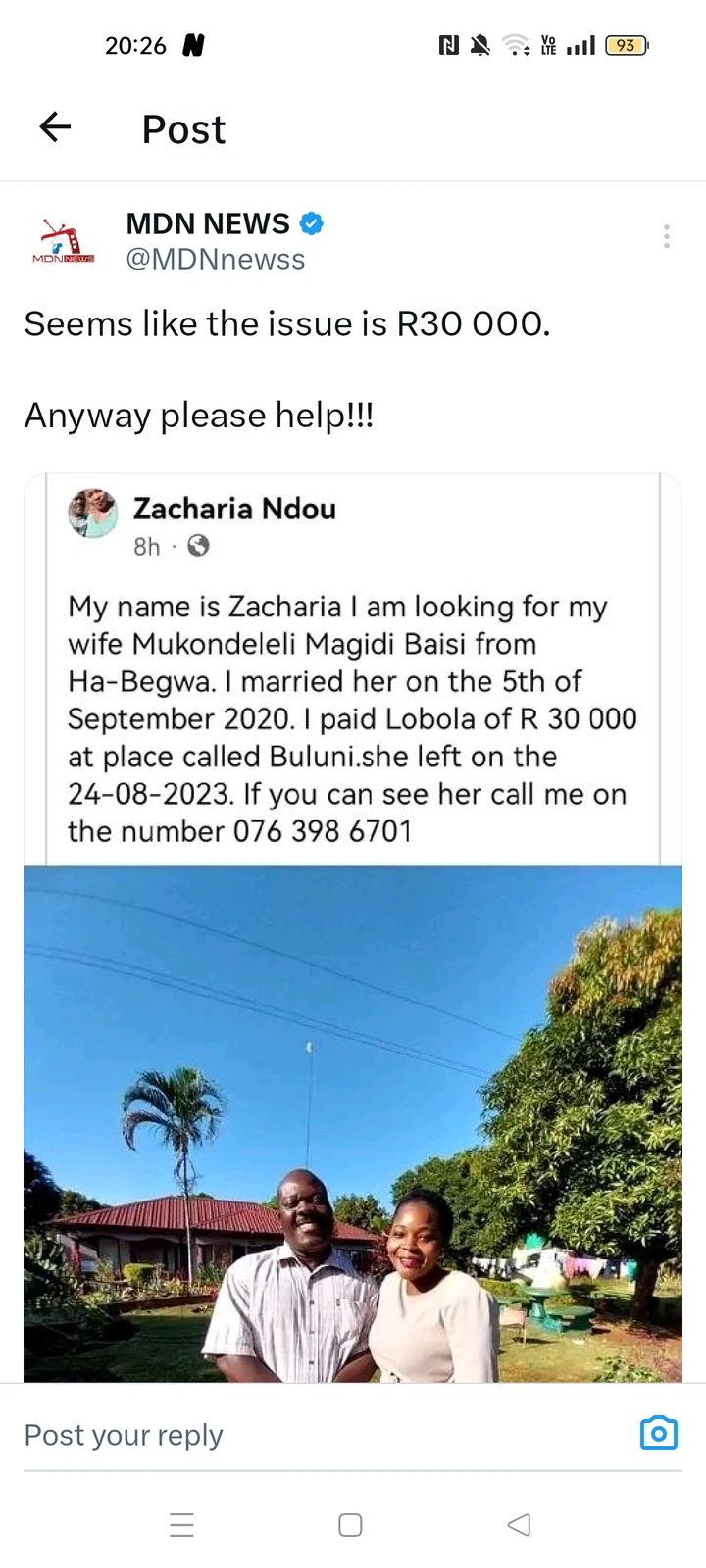 In a story that has captured the attention of many, Zacharia, a devoted husband, has embarked on a quest to find his beloved wife, Mukondeleli Magidi Baisi, hailing from Ha Begwa. The couple had joyfully exchanged vows on September 5, 2020, a momentous occasion marked by the payment of Lobola, a traditional South African dowry, amounting to R30,000, at the historic venue of Buluni.
However, the harmony in their marital journey took an unexpected turn when Mukondeleli left their home on August 24, 2023, leaving Zacharia in a state of perplexity and heartache. This incident sparked a social media frenzy, with speculations rife about her motives, including claims of deception over the Lobola payment.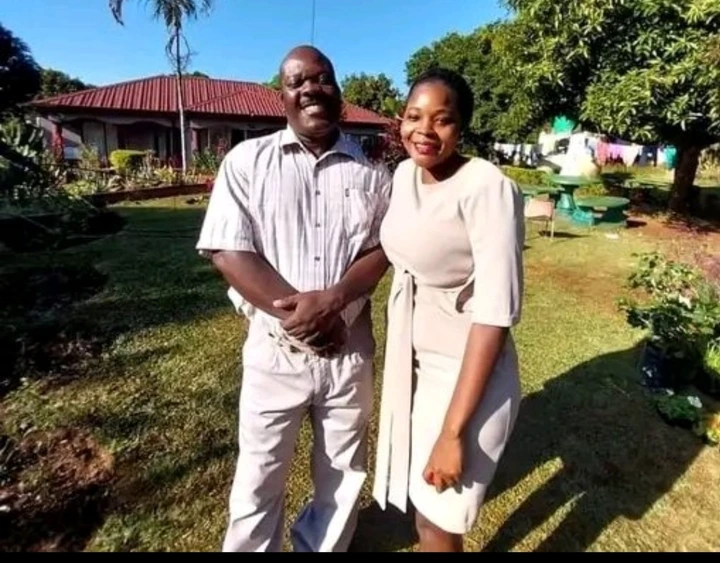 In such complex situations, it's crucial to remember that every story has multiple facets. Zacharia's determination to find his wife demonstrates the depth of his love and commitment. The internet's instant judgment serves as a reminder that empathy and understanding are essential, as relationships are multifaceted, and jumping to conclusions can be unfair.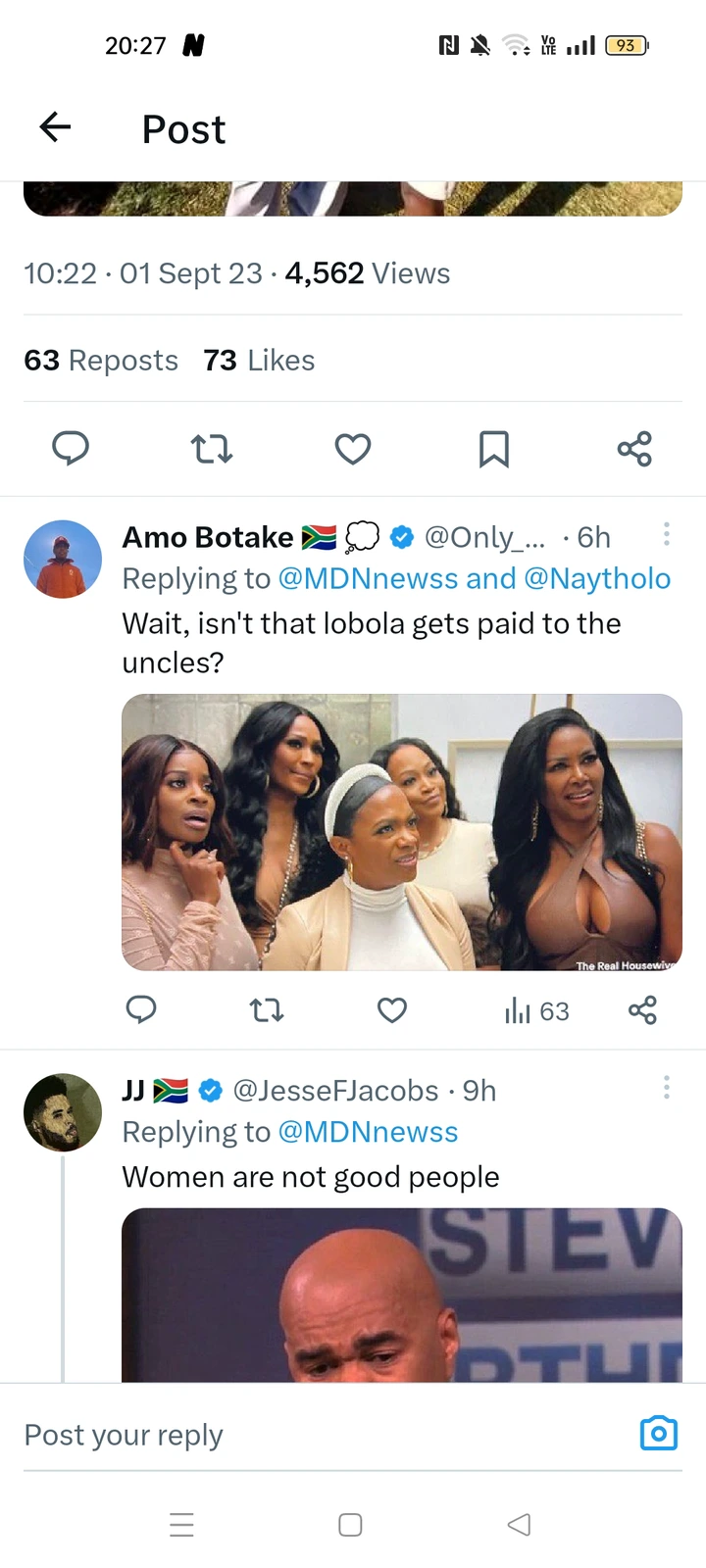 The search for Mukondeleli continues, but let us hope it leads to answers, closure, and perhaps, reconciliation for this couple.
Source:https://twitter.com/MDNnewss/status/1697525362807152838?t=lLhN5BpmzQq79NZh89zh9Q&s=19