Consider The Fact That Just 11 Men Collectively Ruled Different African Countries For 347 Years -FFK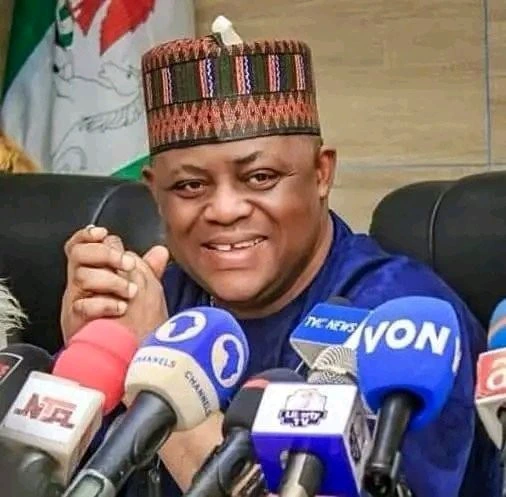 Following military coups in Niger and Gabon, Femi Fani-Kayode, the former director of the All Progressives Congress Presidential Campaign Council's New Media Subcommittee, responded.
Notably, senior military officials in Gabon recently declared their takeover of power on national television. This announcement occurred shortly after Gabon's election commission confirmed President Ali Bongo as the election winner.
Femi Fani-Kayode shared on his verified Facebook page as seen in the screenshot below, a perspective on African leadership, highlighting that only 11 individuals, such as Paul Kagame of Rwanda (age 23), Paul Biya of Cameroon (age 42), Teodoro Mbasogo of Equatorial Guinea (age 43), Dennis Nguesso of Congo (age 38), Isaias Afwerki of Eritrea (age 30), and Yoweri Museveni of Uganda (age 37), have been elected to the UN Security Council since 1998.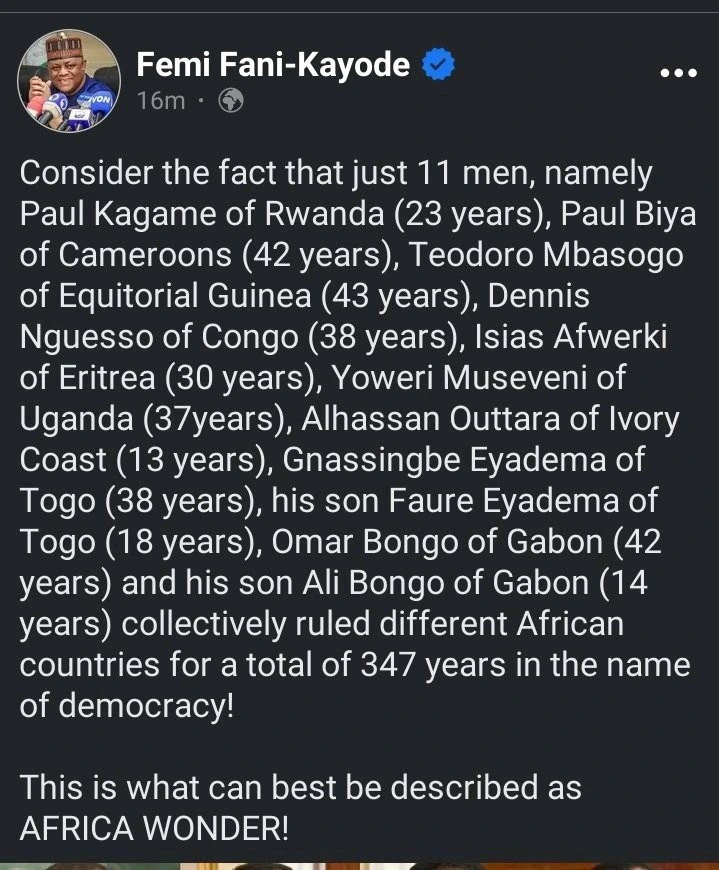 He also pointed out that under the banner of democracy, various African nations have experienced prolonged leadership terms, including Alhassan Outtara of the Ivory Coast (13 years), Gnassingbe Eyadema of Togo (38 years), his son Faure Eyadema of Togo (18 years), Omar Bongo of Gabon (42 years), and his son Ali Bongo of Gabon (14 years). Fani-Kayode described this situation as an "AFRICAN WONDER."