Dr. Thandeka Ngcobo fall pregnant at age 17 and against all odds still became a Medical Doctor.
Meet Dr. Thandeka Ngcobo, at age 17 she fall pregnant, instead of being defeated by a teenage pregnancy, she worked very hard to become a remarkable Medical Doctor. She hails from a small village in Ixopo, KwaZulu-Natal, South Africa. She and her seven siblings were raised by a single mother and later became a teenage mother herself.
Against all odds, she completed her grade 12 from Umlazi Comprehensive Technical High School, at the age of 17, being one of the top 10 matriculants in Ethekwini region. She immediately got accepted at the University of KwaZulu-Natal (Nelson Mandela School of Medicine – UKZN ) where she obtained a Bachelor of Medicine and Bachelor of Surgery (MBChB), becoming the second graduate in her family.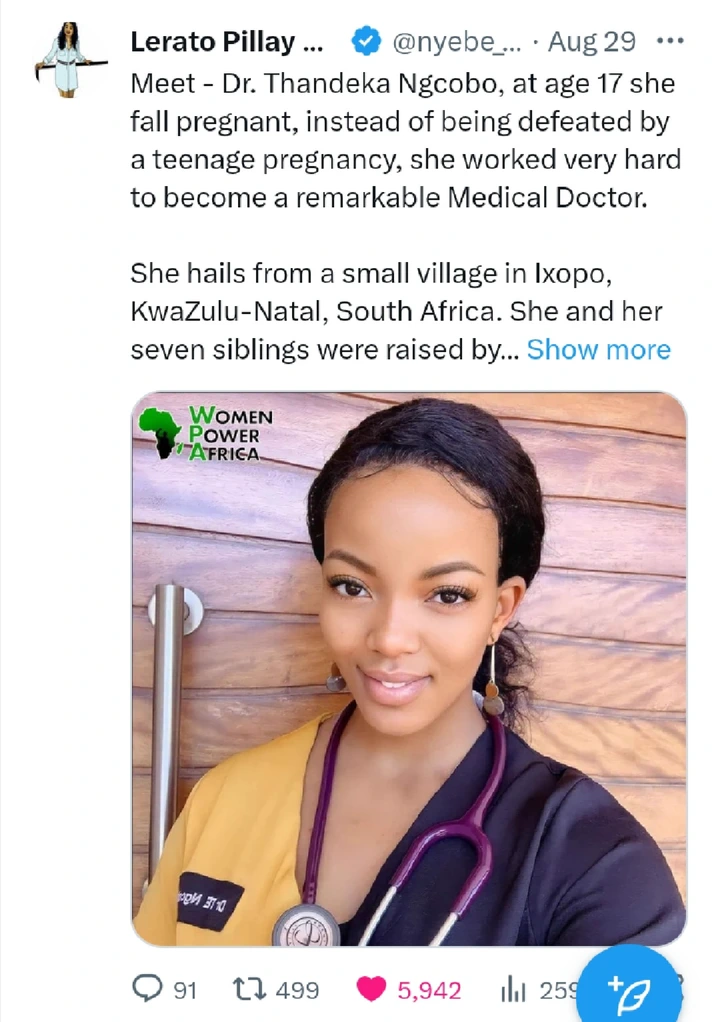 "My late mother is my heroine. She could have told me to stay home and raise my daughter, but instead she gave me the chance to thrive. And thrive I did." she said.
Dr. Thandeka Ngcobo is registered with the Health Professions Council of South Africa (HPCSA) as an Independent Medical Practitioner and currently practices as a Medical Officer. She believes that proper primary health care services are a vital tool to fight the burden of diseases and illnesses in the health sector. She's also developed an interest in rural medicine.
Dr. Thandeka Ngcobo is now happily married and a mother of two. Having been a teenage mother herself she remains vocal about issues of teenage pregnancy. She is also passionate about community development and youth and women empowerment. Her late mother, remains her heroine, who gave her a second chance beyond teenage pregnancy.
"I would like to be known as a young professional woman who followed her dreams and made it against all odds and a Medical Practitioner who is always prepared to serve beyond her line of duty to inspire and grow Africa." – Dr. Thandeka Ngcobo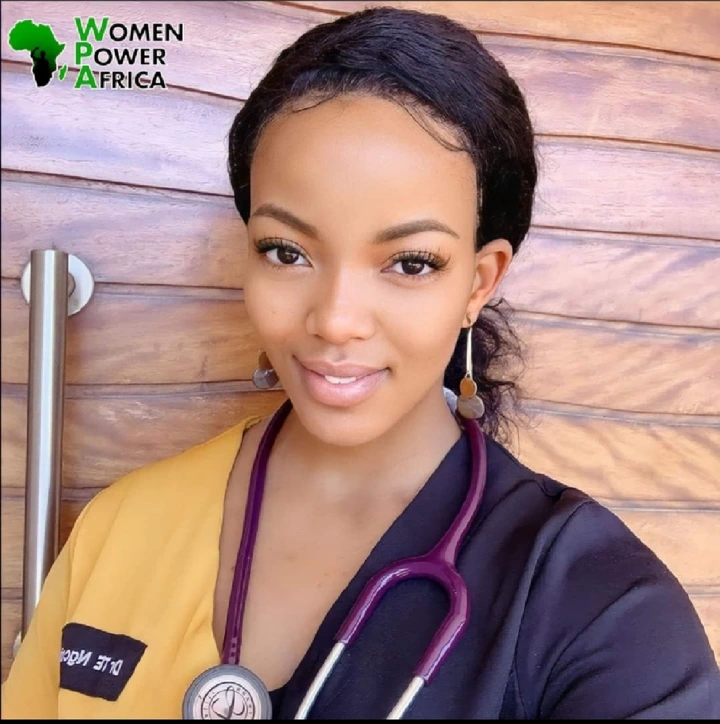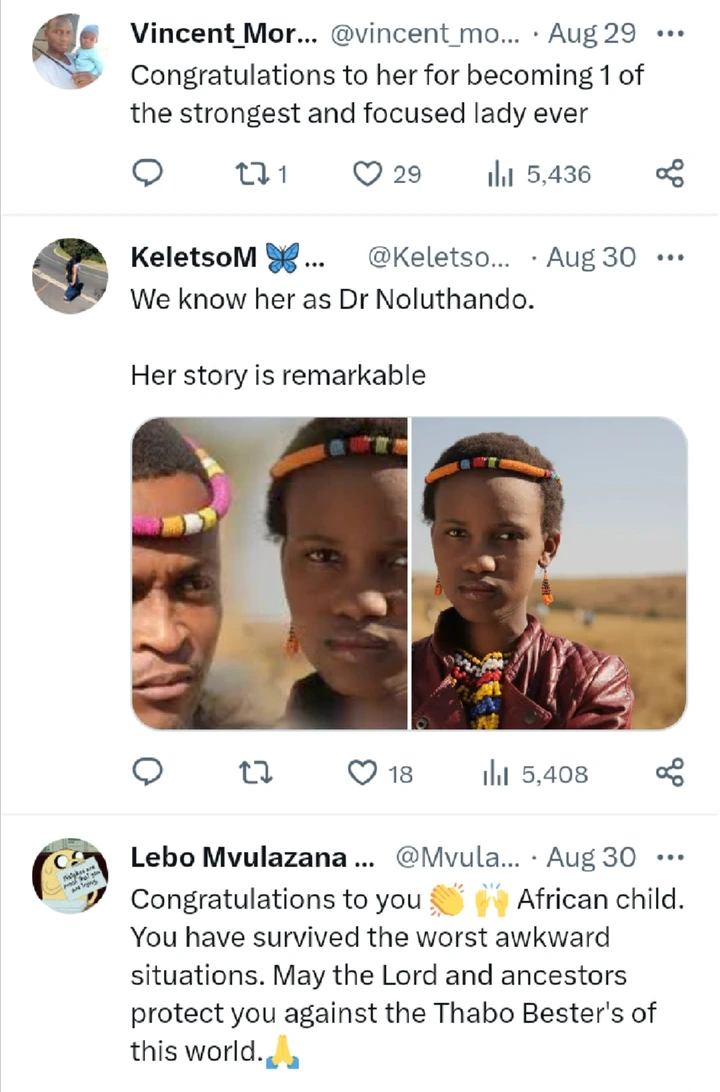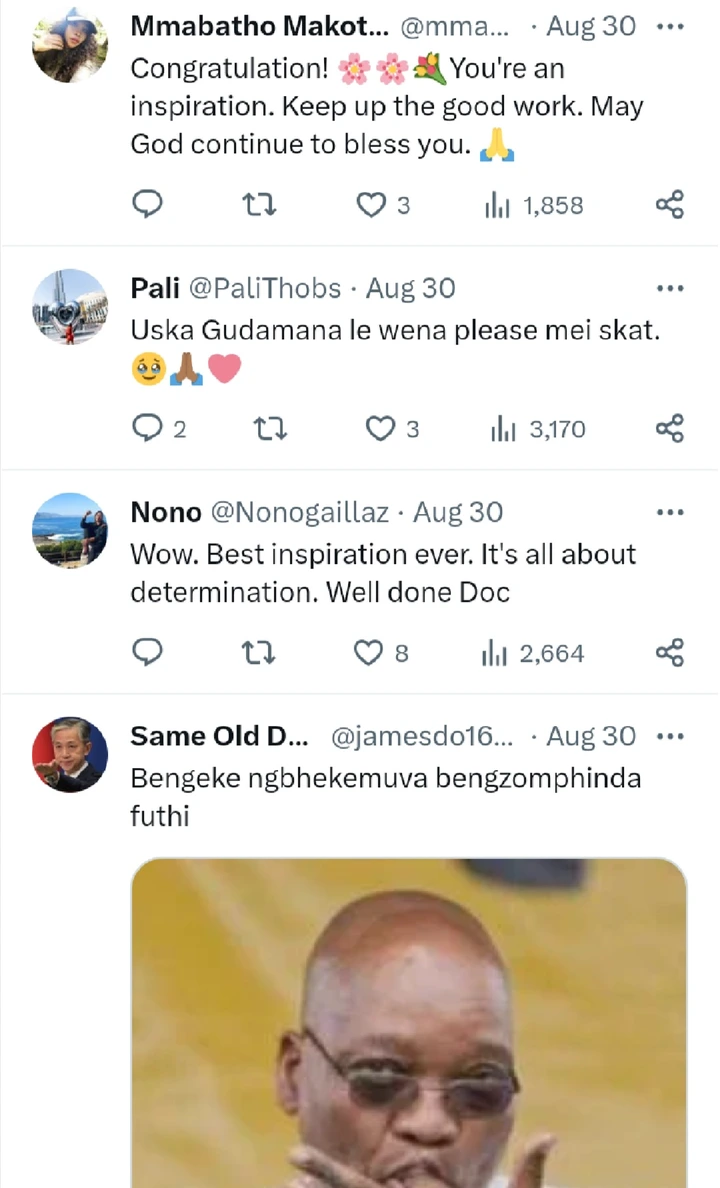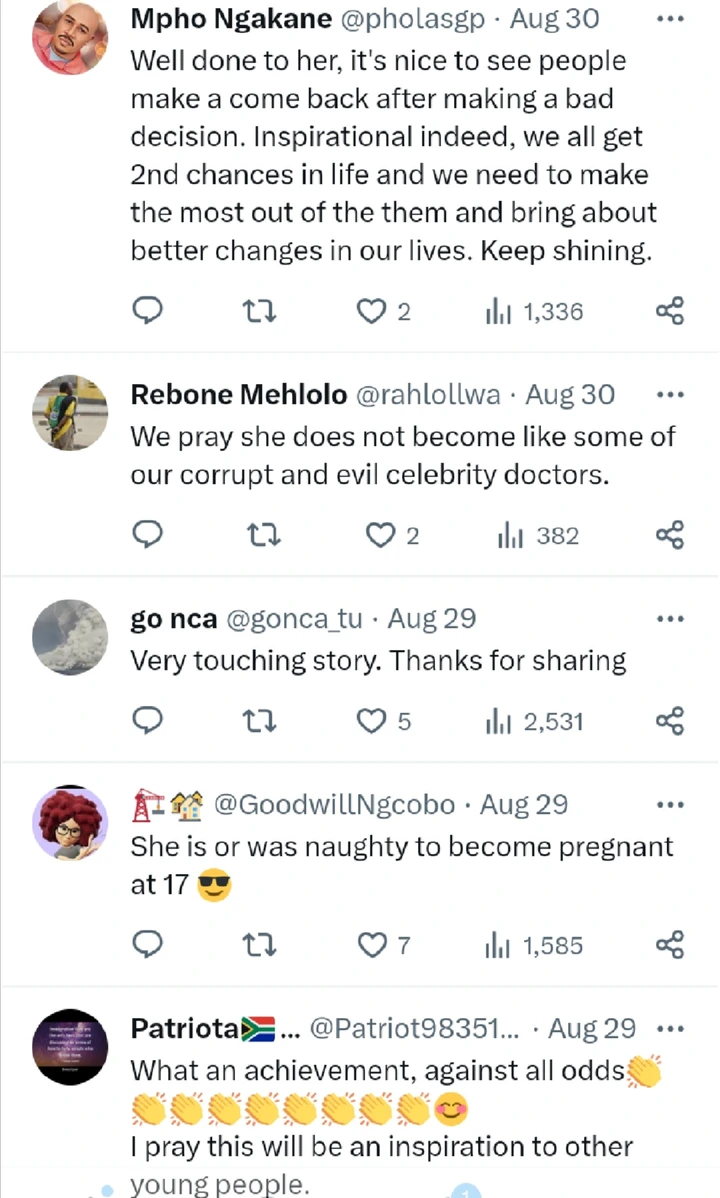 Source : https://twitter.com/nyebe_official/status/1696569523741094360?t=jDU23PvqnZwHpQPumc9B2g&s=19