EFF Expels Councillor Who Refused To Resign In KZN With Immediate Effect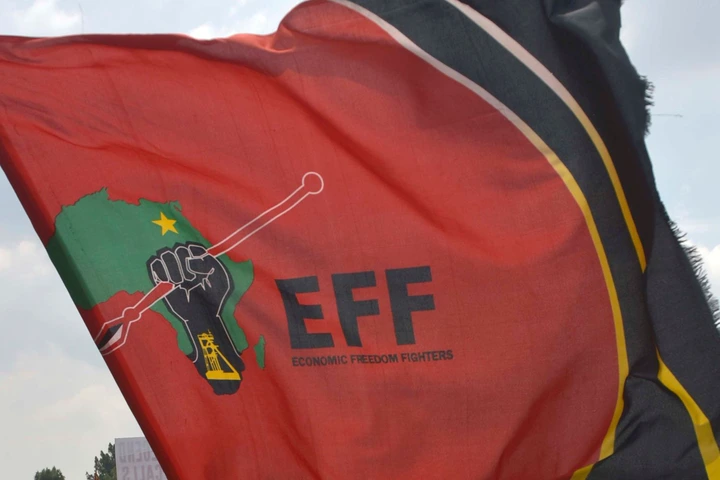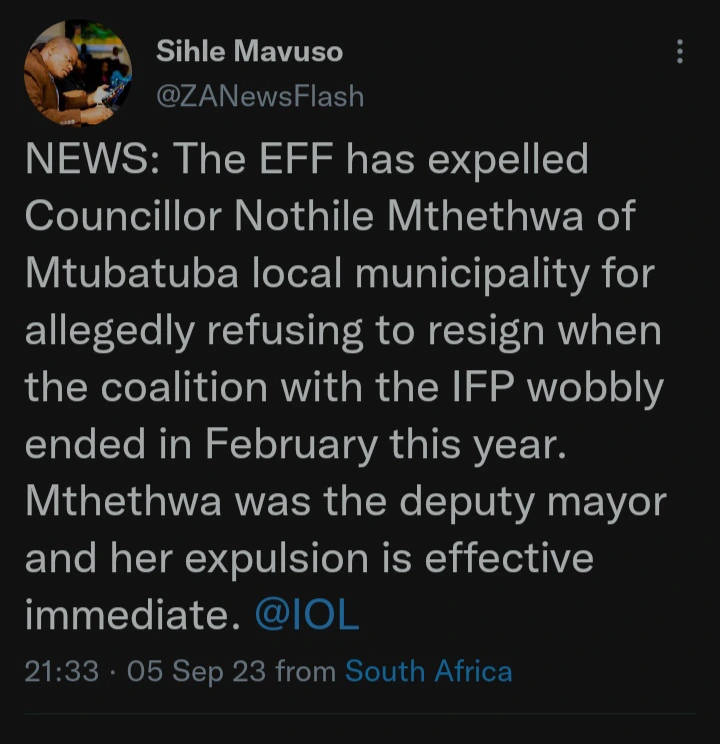 Source: https://twitter.com/ZANewsFlash/status/1699143630328320423?t=RxgHlv4sHq57QWyMa0RXsQ&s=19
Economic Freedom Fighters have announced the expulsion of Councillor Nothile Mthethwa from her position. This decision comes after she had refused to resign when EFF coalition with the Inkatha Freedom Party in Kwa-Zulu Natal ended.
Her expulsion, which takes immediate effect, has sent shockwaves through the political landscape of the municipality. The move underscores the escalating tensions within the coalition, which ultimately led to the dissolution of the partnership.
This rift has been a matter of public concern for some time, with both parties openly airing their grievances. One of the major sticking points was the alleged refusal of the councillor to resign her position as deputy mayor when the coalition's stability became increasingly uncertain.
The EFF councillor, who had held the position of deputy mayor, has yet to comment on her expulsion. It remains unclear whether she will pursue legal avenues to challenge the decision.
The political landscape in the local municipality now stands at a crossroads, with the EFF searching for new alliances to maintain control of the municipality. Meanwhile, the IFP will be faced with the challenge of securing stability and pursuing its own political agenda in a post coalition era.
As the fallout from this decision continues to reverberate, the citizens of the local municipality are left to contemplate the future of their local government and how this political shakeup will impact their daily lives. Social critics, however, argued that the Economic Freedom Fighters have once again shown decisive leadership by expelling the councillor who had refused to resign.