"Evil Women Won't Bully Us Again" Katlego Maboe Stand Up For Himself Against His Ex-wife.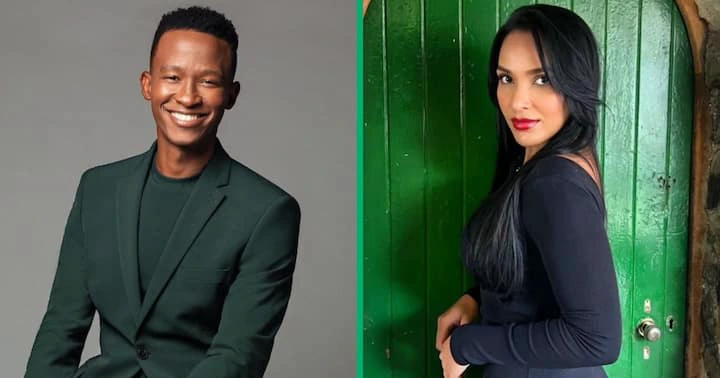 Renowned TV personality Katlego Maboe has chosen to maintain a calm and collected demeanor in the midst of ongoing drama involving his former partner. The popular presenter of "Deal or No Deal" was recently spotted at a gathering hosted by Anele Mdoda, radiating positivity and high spirits, despite the storm swirling around his personal life.
The drama began when Maboe's estranged wife, Monique Muller, took to social media to launch a public tirade against him, alleging that he had neglected his parental responsibilities. Muller's outburst was met with swift and fervent reactions across various social media platforms, with many users taking sides and contributing to the heated online discourse.
However, Maboe has made a conscious choice to distance himself from the social media spectacle. In a move that demonstrates his determination to rise above the drama, he has opted to mute Muller's online presence, effectively shielding himself from further negativity.
The incident has also sparked rumors that Muller might be attempting to tarnish Maboe's professional reputation. Despite the allegations, Maboe's appearance at Anele Mdoda's event showcased his resilience and focus on maintaining a positive public image.
As the situation continues to unfold, Maboe's composed demeanor and decision to remain above the fray stand as a testament to his commitment to personal growth and emotional well-being. Fans and followers alike are now watching to see how this high-profile drama will ultimately impact Maboe's career and public perception.
Source: https://www.facebook.com/100069734502518/posts/614844790849999/?mibextid=ZKlF025XJ6KyrSs8