Father of 12: Nick Cannon pokes fun at paying child support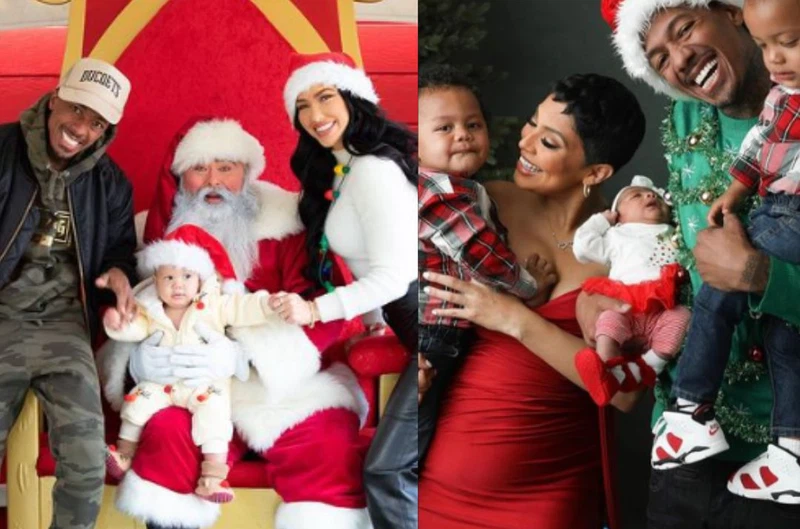 Nick Cannon poked fun at paying child support to 'baby mama 25' as he continued to face scrutiny for having 12 kids from six women.
American TV host Nick Cannon poked fun at having to pay child support for his 12 kids via a video shared on Instagram on Wednesday 6 September.
NICK CANNON POKES FUN AT PAYING CHILD SUPPORT
TV host Nick Cannon seems to be the one having the last laugh. After facing scrutiny for having 12 children from six women, he took to social media to poke fun at paying child support.
In the clip, he is seen sitting at a table as he jots down notes while his phone starts ringing. The camera zooms in to the phone call and it is from "baby mama #25" who is heard saying "Nick it's time to pay child support". Take a look…
This comes after Cannon's "baby mama" Bre Tiesi revealed that because he has more than 10 children, he could be able to say that he cannot afford to pay child support. This was on an episode of Selling Sunset season six, where she stars. Cannon and Bre have a one-year-old son named Legendary Love together.
"The way it works is like, after 10, the court can basically say he can't afford to pay child support," she said to co-star Amanza Smith on season six of Selling Sunset according to Page Six.
However, she hinted that the rule may not apply to him because he is wealthy. This comes after the TV host revealed he makes more than $100 million R1.8 billion) a year.
"Because he is who he is, they could say, 'We know you can afford X amount for each household," she continued.
NICK CANNON'S 12 KIDS AND 'BABY MAMAS'
A pair of twins Moroccan and Monroe with iconic pop artist Mariah Carey.
Three children with model Britney Bell – Golden Sagon (5), Powerful Queen (2) and their new baby Rise Messiah – who was born in September 2022.
Also three children with Abby de la Rosa – a pair of twins named Zion and Zillion (1) and a baby girl named, Beautiful, who was born in November 2022.
Two children with model Alyssa Scott – Zen, who tragically passed away in December 2021 and a baby girl named Halo born on 14 December 2022.
A baby boy named Legendary Love with Bre Tiesi, who was born in June 2022.
Baby girl Onyx with film producer LaNisha Cole, who was born on 14 September 2022.