Here Is What We Have Discovered About Somizi Mhlongo's Secret Young Sister Whom He Don't Want People To Know About.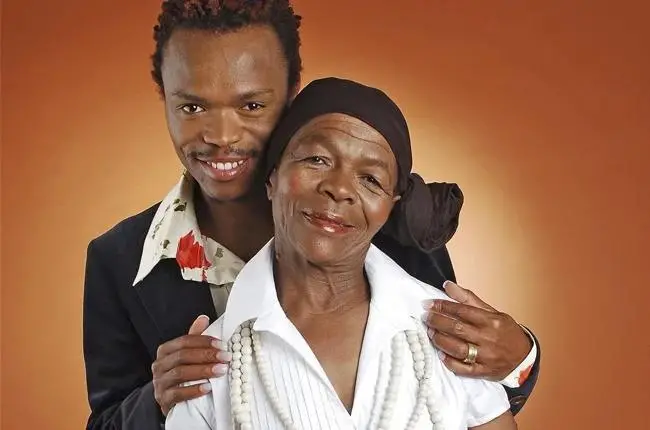 Mzansi media sensation, Somizi Mhlongo, stands as one of South Africa's most celebrated entertainers, with a reputation extending far beyond the borders of Mzansi. Despite the public eye constantly scrutinizing his life, Somizi managed to keep a well-guarded secret – the existence of his sister.
Meet Somizi Mhlongo's enigmatic sister, Joyce Twala. Unlike her famous brother, Joyce led a very private life, remaining unknown to most until her untimely passing. Her identity only came to light after her demise.
Tragically, Joyce Twala passed away in October 2021, with the exact cause of her death kept confidential by Somizi and their family. A week after her solemn burial, Somizi took to Instagram to share the news of her passing, emphasizing her wish for a discreet farewell.
In his heartfelt post, Somizi expressed, "Last Friday we bid farewell to my mom's first-born…my sister. She was a very private person, and her wish was that her send-off should be just that. And we made sure that we grant her that. It was a peaceful, dignified send-off." He also extended his gratitude to the service providers who contributed to making her farewell a success.
Somizi Mhlongo's sister, survived by a daughter named Phumzile, is said to have left behind three great-grandchildren – Lwanz, Lenhle, and Lesedi, according to the eulogy delivered by Somizi Mhlongo's mother, Mary Twala.