"I hate my mother" check what Cyan Boujee is saying about her mom that left people talking
Honour Zuma, the South African radio jockey formerly known as Cyan Boujee, has drawn criticism for recent online posts of photographs of her mother.
When they saw the rare photo of her mother, many South Africans condemned her for posting it. Following the latest tape leak incident that engulfed her, they claim she is shaming her mother by posting her images online. Most of them didn't know her mother before she made the post, as far as they were concerned.
However, now that she has published a photo of herself, many people are aware of who she is and will be holding her mother responsible for Boujee's actions in public.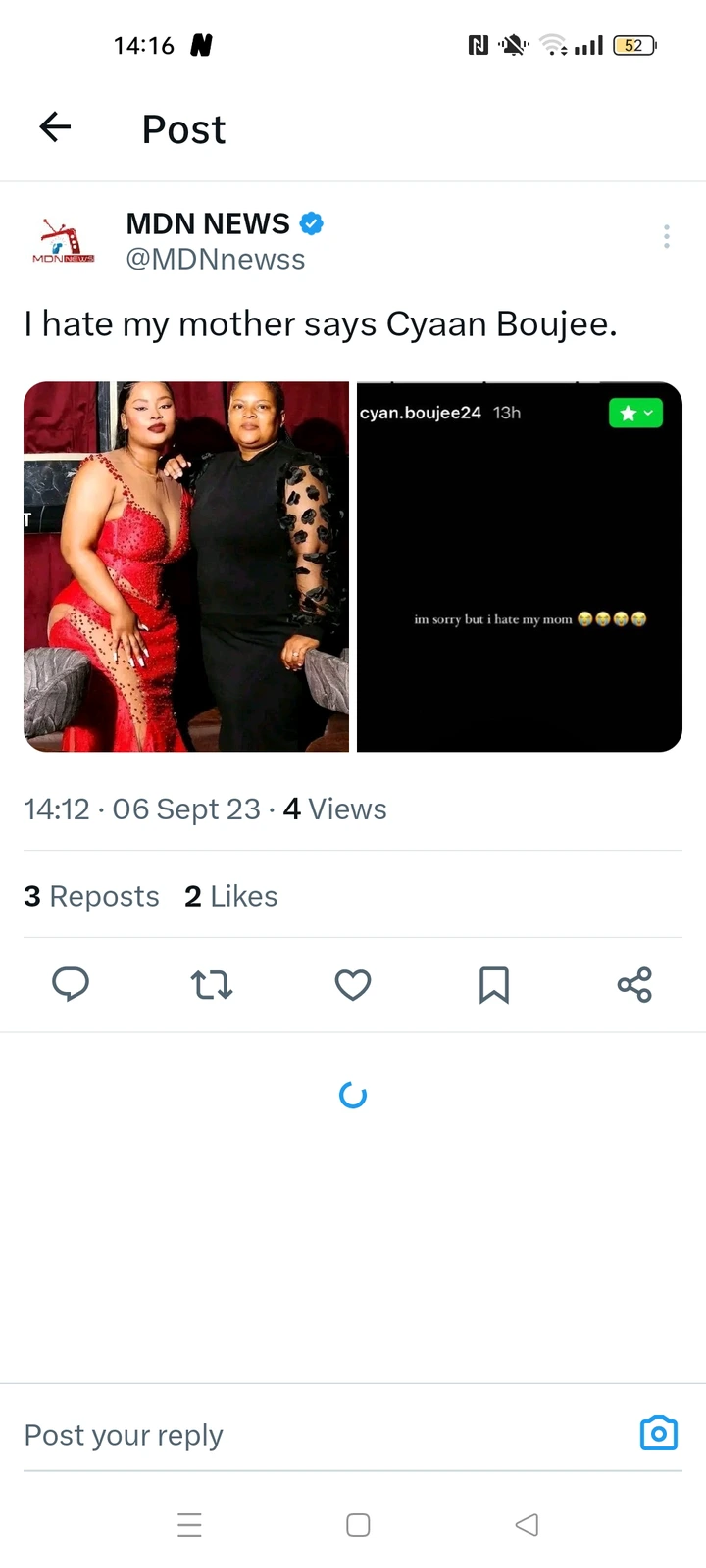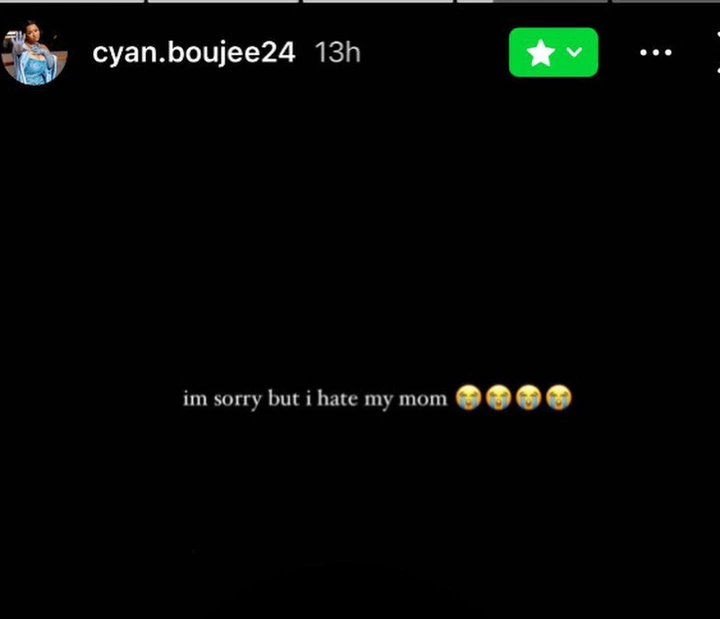 But recently the DJ has caused a stir on social media with her recent post were she says she hates her mother, it is unclear why she would say something like that publicly, this left some people thinking she is just looking for another reason to trend.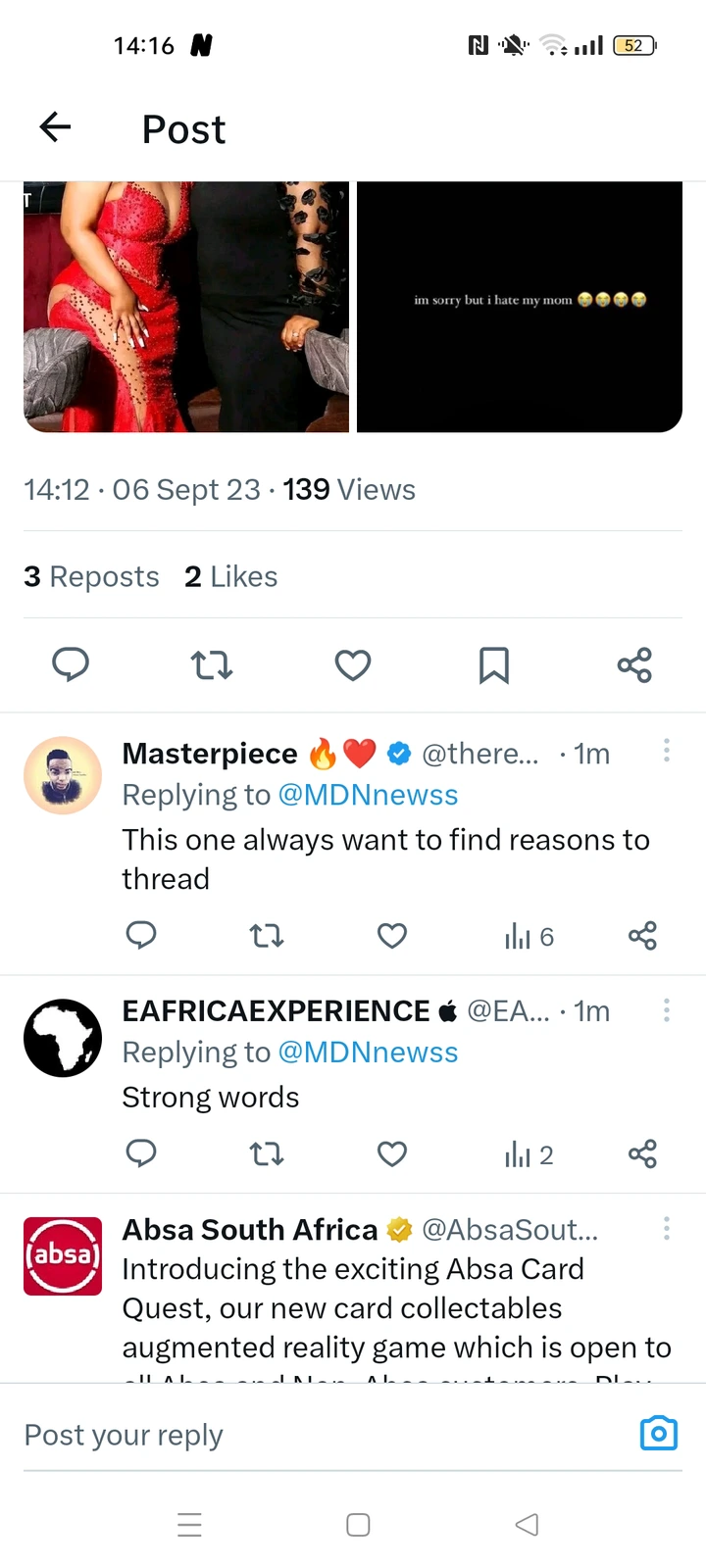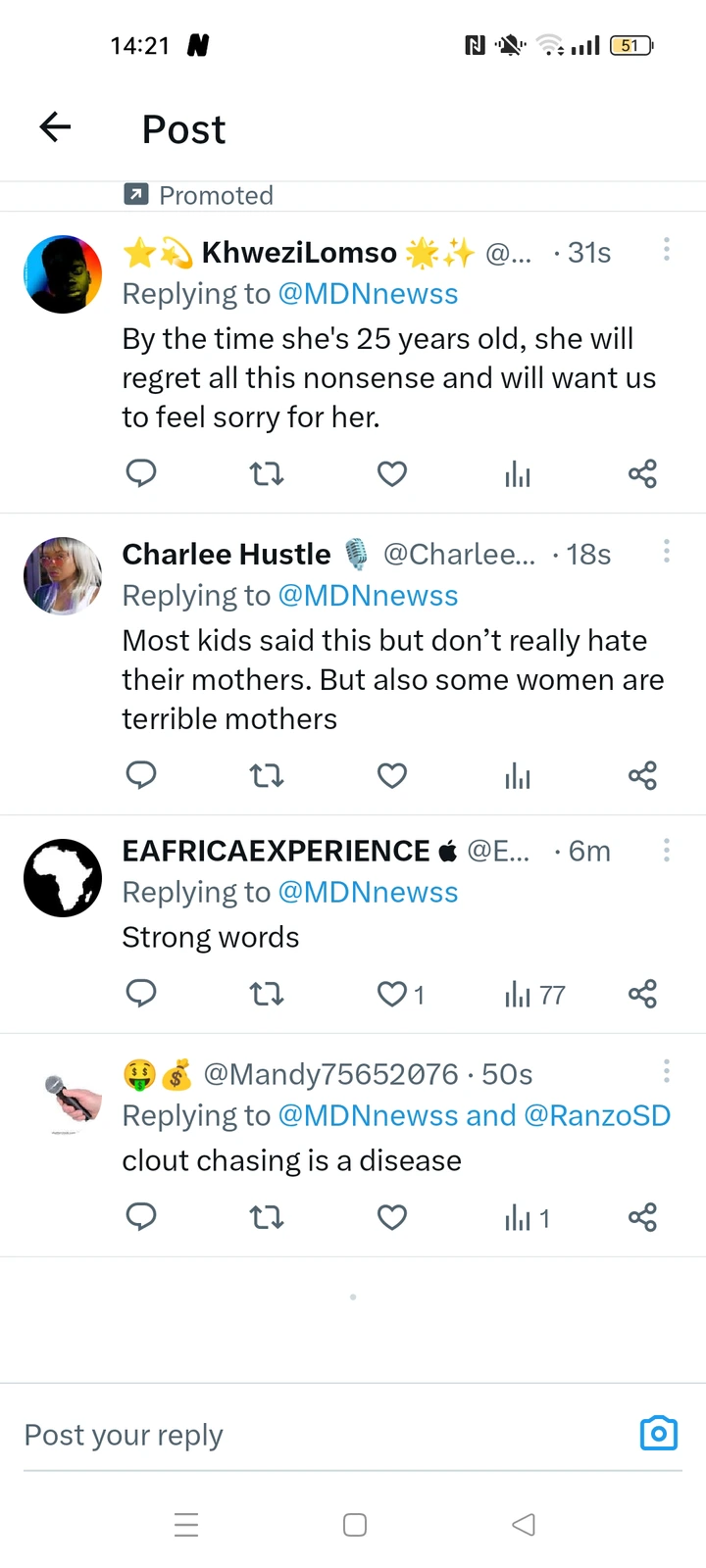 Source:https://twitter.com/MDNnewss/status/1699395137258840090?s=19