In pictures: Nota is hospitalised after being hit by a car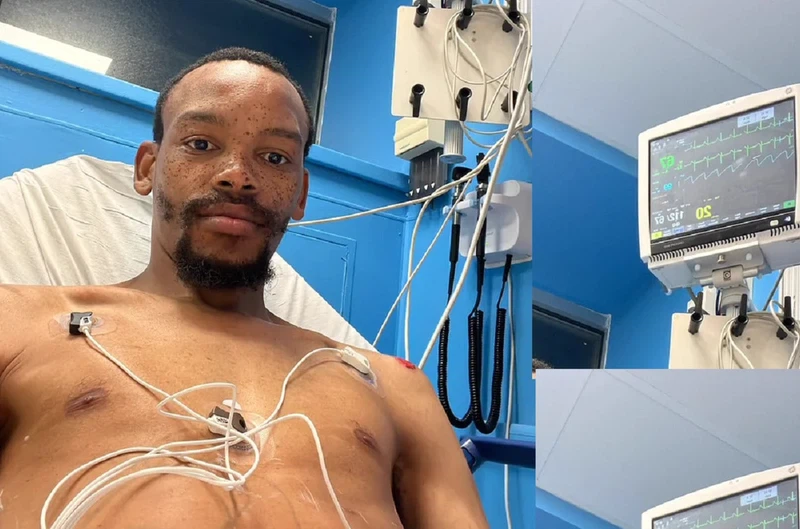 The driver was on TikTok – South African musician Lavida Nota was hospitalized after he was hit by a car last night.
Famous South African musician Lavida Nota was hospitalised after being hit by a car.
Nota is one of the pioneers of South African hip-hop, and he helped many stars to rise.
He had been in the game for a long time and has contributed much to the industry.
In the wake of the morning, Nota shared the sad news that most hip-hop fans would not want to hear yet.
He shared a picture in the hospital after he was involved in a car accident.
"Proof of life… Got hit by a car, the driver was on TikTok!"
NOTA IS HOSPITALISED AFTER BEING HIT BY A CAR
Death was the worst fans could not imagine when they saw Nota's pictures in the hospital.
Most could not imagine losing another musician after losing so many in the past years.
Fans wished him a quick recovery as his face looked stable, though he was on the drip.
"At least. Weeks back I was hit by car also and the white guy just said I'm to young to be driving sport's cars and he drove off"
"He's about to say something like, "I'm the 1st guy to get hit by a car while the driver is on tik tok"😅Otherwise have a quick recovery G🙏🏽"
"Take it as a sign that you need to come back home"
"Speedy recovery, hospital bills are crazy that side hope the driver is covering your bills."
"You probably told the health professionals to out those monitoring staff on you, even when it was not necessary."
"The driver was on tiktok and you also didn't see the car coming meaning you were on tiktok too…….😌"
HIP HOP FAMILY STILL MOURNS
With Nota hospitalised in the hospital, after being hit by a car, most fans feared the worst that they may lose him.
Riky Rick is one of the most popular hip-hop stars who died controversially.
Riky committed suicide, shocking many fans as some still fail to understand or accept his death.
As if the hip-hop arena had not lost enough, fans were surprised to hear of AKA's unexpected death.
AKA was shot dead in Durban, and losing these two stars quickly took a lot from South African hip hop.