'It was a PR stunt': Londie on DNA rumours about her kids [watch]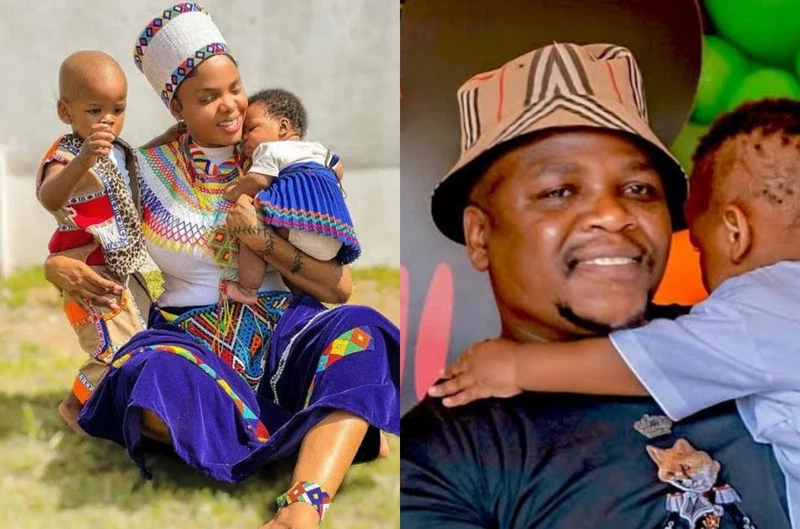 Former 'RHOD' star Londie London has once again addressed claims her ex-fiance, Hlubi Nkosi, wanted a DNA test.
Musician and former reality TV star Londie London has claimed that her ex-fiance Hlubi Nkosi is behind the partenity test rumours that made made headlines this year.
LONDIE LONDON ADDRESSES DNA CLAIMS
During her interview with MacG and Sol Phenduka on their YouTube podcast Podcast and Chill, which aired on Thursday, 31 August, the singer once again addressed claims that her ex was not sure one of their children were his
"There was no DNA. It was all a publicity stunt. The first child is Hlubi's, the second child is Hlubi's. Both children are his," Londie said.
When asked what she meant by "publicity stunt," the former Real Housewives of Durban (RHOD) star said: "I think he pulled the publicity stunt. I don't know if he was chatting to the blogs [but] there was something off about that whole thing. But, we don't talk so I don't even know what happened. I just saw the whole thing on social media and I was like 'oh, okay,'" she said.
Londie explained that she found it strange that the blogs had a response from Hlubi.
"They had a response from him, so clearly they spoke. 'Cause he was like' the child that I don't follow is not mine'. I'm like 'where are they getting that from?'" she added.
The Suk'Emabhozeni singer further said that Hlubi proceeded to unfollow one of the children on social mefia, but later followed them again.
Londie and Hlubi – who broke up last year – have two children together; a baby boy named Uminathi and a girl named Bomikazi.
'FIRSTBORN CHILD IS NOT HLUBI'S'
In January this year, Zimoja reported that Hlubi wanted a paternity test for their firstborn baby, Uminathi.
According to the source, who is Londie's friend, questions about who the father of their son is were raised.
"Hlubi suspects that the baby is the late famous DJ's who recently died after being shot. This has been causing so much tension between the two," the source said, adding that a DNA test will be done.
In May, The Popcorn Room reported: "The DNA results are out. It is alleged that Londie London's firstborn child is indeed NOT Hlubi's Nkosi son. A close source has revealed this as the main reason why Londie was sent packing from Hlubi's mansion."
However, Londie hit back, asking: "Niyenze nobani leyo DNA???? [Who did you conduct that DNA test with? ] Where is it ?????"