Julius Malema declared Dr Mbuyiseni Ndlozi's new upcoming Big position
The former and first Economic Freedom Fighters spokesperson Dr Mbuyiseni Ndlozi has been on the ground since the formation of the Economic Freedom Fighters.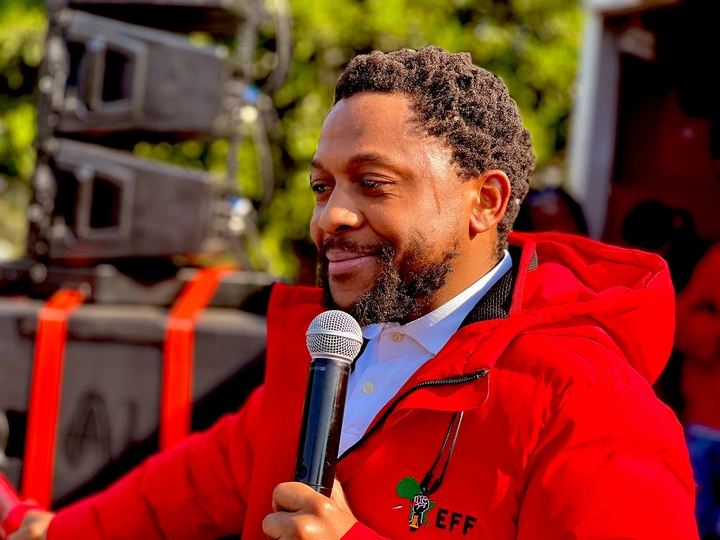 He worked very hard even though he was not in the top leadership of the Economic Freedom Fighters. Today Economic Freedom Fighters is regarded as the third largest political party in the Parliament of the Republic of South Africa because of his contributions.
The commander in chief of the Economic Freedom addressing the media few days ago declared that he is endorsing Dr Mbuyiseni Ndlozi to be the candidate for Gauteng province Premier.
This position will be up for grab next year when the country goes to the general elections.
"Do not practice to be a deputy Minister because there won't be deputy ministers in the EFF government ,If you want to be anything Dr Mbuyiseni Ndlozi I don't know, Prepare to be a premier in Gauteng not anything less than that", says Julius Sello Malema.
Source: https://twitter.com/joy_zelda/status/1700135322917429303?t=DjOWjOS07W9xsXpPMO3PSw&s=19
"Do not practice to be a deputy Minister because there won't be deputy ministers in the EFF government"

"If you want to be anything Dr Ndlozi @MbuyiseniNdlozi I don't know, Prepare to be a premier in Gauteng not anything less than that" @Julius_S_Malema pic.twitter.com/r9G9aXBhYe

— News Live SA (@newslivesa) September 7, 2023