Load shedding? Power glitch hits Derek Watts memorial service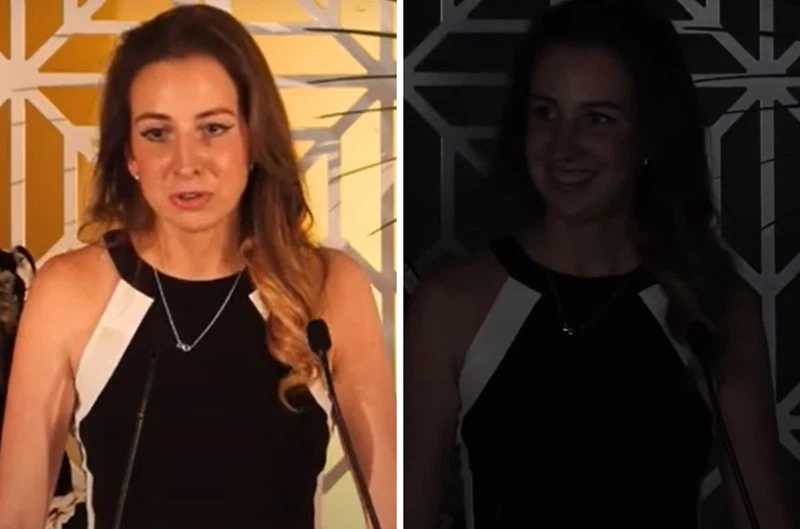 Load shedding strikes again? The memorial service of the late Carte Blanche presenter Derek Watts was hit by a temporary power cut…
Load shedding has a habit of interrupting important events, and it seems Derek Watt's memorial service was another example of it.
The Carte Blanche presenter was remembered in an intimate setting surrounded by close friends and family. The memorial was live-streamed to the public.
DEREK WATTS MEMORIAL: LOAD SHEDDING STRIKES?
Derek Watt's memorial programme was jam-packed with tributes from his nearest and dearest. But the unexpected happened when the lights temporarily went off during his daughter Kirsty's speech.
The young woman paused for several seconds while the power was restored, no doubt by a generator.
After the electricity was turned on, Kirsty continued her speech about her many adventures with her dad.
TOUCHING, TEARY TRIBUTES FROM FAMILY
Meanwhile, Derek's family – including his wife Belinda and children Tyron and Kirsty – shared touching tributes to the late star.
Wife Belinda – who wed Derek in 1989 – shared a message to her life partner, whom she met in a local Pick n Pay.
She shared: "My darling babe, I cannot eloquently put in words just how much you enriched my life through your unconditional love.
"You and our beautiful children are my everything. You gave me all the love and security I always needed, and I will always love you till eternity."
Son Tyrone expressed his pride at having a real-life role model.
"You are the only role model I've ever needed. You showed me compassion, gratitude, generosity, humour, grace, and unconditional love as I've never felt before."
"I couldn't be more proud to be your son. To have seen how deeply you are loved and admired by the countless lives you touched reminds me just how lucky I am to be able to call you my father. Thank you for always being the one to stand by my side, no matter how dark or difficult things got. You're the greatest man I have ever known."
And daughter Kirsty revealed how her dad was off camera.
She said: "Not only was he overloaded by dad jokes, but he always remained so young at heart and had a wonderful jovial spirit"