LOOK | Unathi Nkayi serving looks in a beautiful red dress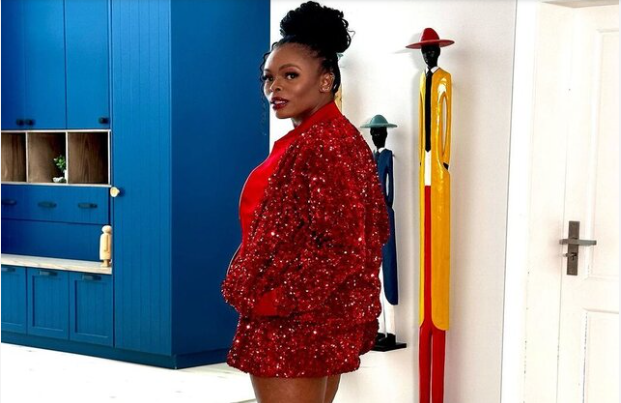 Cape Town — South African media personality Unathi Nkayi had her followers gushing as she served body goals in her latest social media post.
Unathi is no stranger to wowing fans with her incredible body. The star regularly posts gym pictures showing her toned body and just last week, she showed off two stunning gym posts as she tried to give words of motivation to her followers to go to the gym.
This time was no different. Unathi took to her Instagram and posted a series of pictures of herself rocking a red skirt and matching jacket with a black jumpsuit underneath that showed off her body. It was part of her regular "Therapy Tuesday" posts.
"THE FESTIVE GET TOGETHER. Season 4 with the @stellaartoisafrica family. Dressed by @asandamadyibi Makeup: @melforddivashair My trainer @pj_jules had me doing lunges and squats throughout winter and NEVER let me miss leg day👏🏽👏🏽👏🏽👏🏽👅🙋🏽‍♀️ It's Therapy Tuesday Bantase," she said
Unathi's latest pictures got fans talking about her age, and it came as a shocker to many that she is years 44 years old. The celebrated media personality was born on 6 November 1978 in Grahamstown, Eastern Cape, The South African reported.
No doubt she knows well how to look sharp and fit. Over the years, she has proved that she is fit as a fiddle and has wowed many with her workout routines.
Unathi's gorgeous look certainly had fans talking and they rushed to the comments section to compliment her.
"Message received OK. There's no need to shout. I'm going to the gym now!!!🔥🔥🔥🔥🔥🔥🔥. The BODY, THE FACE, THE HEART ❤️ 🔥🙌," @weza_solange said.
"Fit ,Shoes, Legs, Face . Everything 😍❤️, @lalatuku wrote.
"MY SIS 😭🔥," @minniedlamini commented.