MacG And Sol In Hot Water Over Comment ls Made On The Show By Mo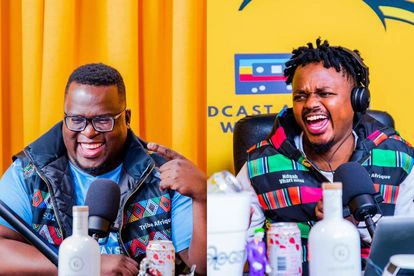 Television actress Rosie Motene has initiated a lawsuit against comedian Mongezi "Toll A$$ Mo" Mahlangu and the hosts of the controversial Podcast and Chill with MacG, including Macgyver "MacG" Mukwevho, Solomzi "Sol" Phenduka, and Duduzile Methula.
Motene is taking legal action in the Joburg High Court, seeking R200,000 in damages and an apology from Mahlangu for tarnishing her reputation.
She is also demanding apologies from Mukwevho, Phenduka, and Methula, to be featured in a video clip broadcast on the podcast for 30 days.
The dispute stems from Mahlangu's remarks during a podcast episode in which he made derogatory comments about Motene, alleging she pressured the National Prosecuting Authority (NPA) to prosecute him for rape charges, which he was acquitted of in 2022.
Motene claims these comments were defamatory and damaged her reputation and dignity. She is additionally requesting an injunction for Mahlangu to issue a public apology on social media and the podcast, while the other hosts should apologize for broadcasting Mahlangu's defamatory statements. These apologies are also to be accessible on Motene's social media channels for 30 days.
Source: https://sundayworld.co.za/shwashwi/celebrity-news/motene-sues-mo-macg-and-his-team-over-satans-child-slur/