"My First Time Pregnacy": Nigerian Woman Gets Pregnant at Age 54, Welcomes Triplets in Viral Video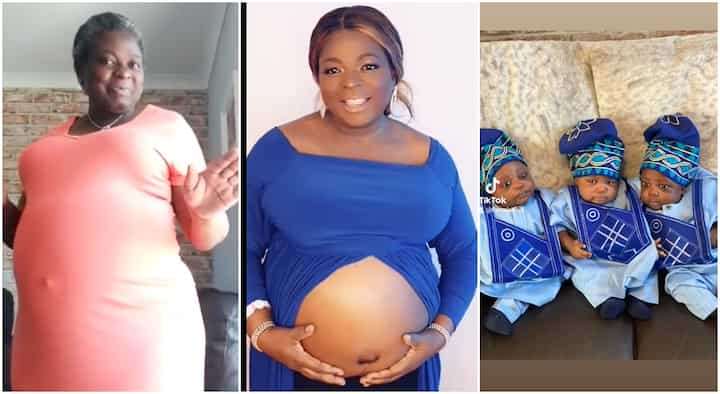 A Nigerian woman has taken to social media sharing testimony as she welcomes triplets at age 54, indeed what God con not do, does not exist! wow.
the Mom of triplets is currently full of uncontrollable joy as she has been blessed with the gift of triplets. After the arrival of the beautiful babies, the woman known as @funmiedeni took to TikTok to show off her baby bump in a viral video.
According to the woman, she is a first-time mum at 54. This revelation left many people surprised that she got pregnant at such an age. Those who have seen the video attributed the birth of the babies to a miracle, and they have also prayed for such. Watch the video below: