Nick Cannon's brother 'Googles' names of 12 nieces, nephews
Nick Cannon's brother revealed he doesn't know the names of all of his brothers 12 kids, sometimes Googles: 'They're all on the internet'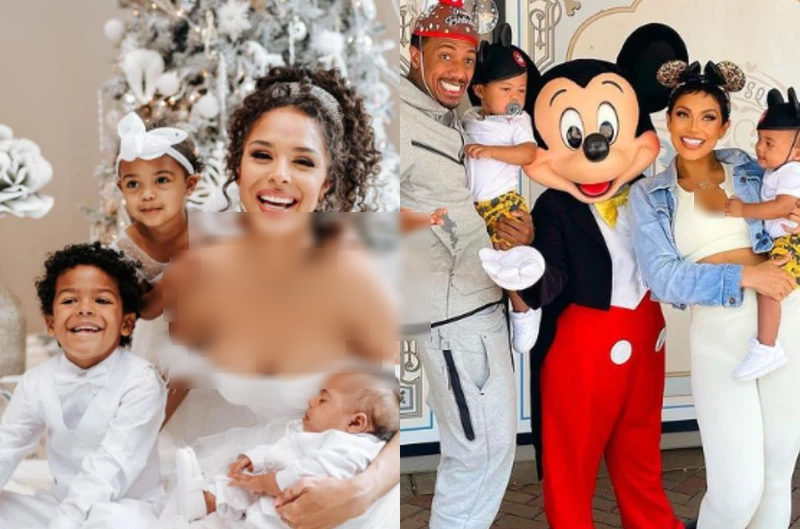 Gabriel Cannon, the brother of American TV host Nick Cannon, revealed that he doesn't know the names of all his 12 nieces and nephews.
NICK CANNON'S BROTHER: 'I HAVEN'T MET THEM'
Gabriel Cannon, who won season two of Claim to Fame, opened up about his brother Nick Cannon's 12 kids. He revealed that he hasn't met all of the kids as yet.
"I haven't met them [all yet], but did y'all see what happened with him?" said Gabriel to Entertainment Weekly.
"He messed up [naming] all his kids, so I'm not even gonna attempt. I'm just uncle. It's easy," he continued referencing the time Nick forgot his daughter Onyx, who he shares with film producer LaNisha Cole, in an interview in April.
Gabriel jokingly said that when the times comes for him to have name all his brothers kids he can Google: "They're all on the internet."
NICK CANNON'S KIDS AND 'BABY MAMAS'
A pair of twins named Moroccan and Monroe with ex-wife Mariah Carey.
Three children with model Britney Bell – Golden Sagon (5), Powerful Queen (2) and their new baby Rise Messiah – who was born in September 2022.
Also three children with Abby de la Rosa – a pair of twins named Zion and Zillion (1) and a baby girl named, Beautiful, who was born in November 2022.
Two children with model Alyssa Scott – Zen, who tragically passed away in December 2021 and a baby girl named Halo born on 14 December 2022.
A baby boy named Legendary Love with Bre Tiesi, who was born in June 2022.
Baby girl Onyx with film producer LaNisha Cole, who was born on 14 September 2022.