PEPT Verdict: We Were Told Not to Come to Work on Wednesday, For Our Own Good -Court Staff Reveals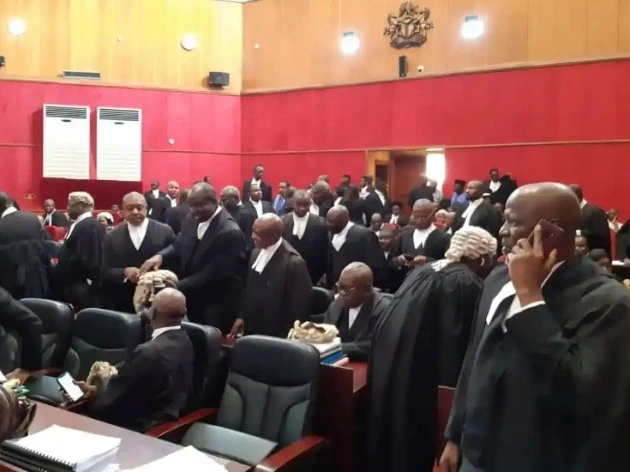 As the Presidential Election Petition Tribunal (PEPT) prepares to announce its verdict regarding the petitions challenging President Asiwaju Bola Ahmed Tinubu's victory in the February 25th presidential election this Wednesday, the Court of Appeal in Abuja has implemented precautionary measures. These measures involve instructing its staff to refrain from coming to work on that day to ensure the safety of the court's employees.
An unnamed court staff member shared this information with THE PUNCH, revealing that only a limited number of accredited staff would be allowed to enter the courtroom on Wednesday. This decision was made with the well-being of the staff in mind, and it was mentioned that tags would be distributed to those who need to be present for work. The staff member stated, "We were told today that we should not come to work on Wednesday and that only those with tags would be allowed into the court premises on that day. They said it was for our own good. I learned they would give those people who will come to work on Wednesday tags. If that is done, only a few people will come to work."
Chief Registrar Bangari however characterized this matter as an internal administrative issue, emphasizing that the staff's absence on that particular day was purely an internal matter. He also pointed out that the Nigeria Labour Congress (NLC) had declared a strike.
Musa Alonge, the Treasurer for the Judiciary Staff Union of Nigeria, affirmed the union's affiliation with the NLC and expressed their commitment to adhering to the decisions made by the NLC.