PICS | 'Pain is almost unbearable' – Nonku Williams updates fans on tummy tuck recovery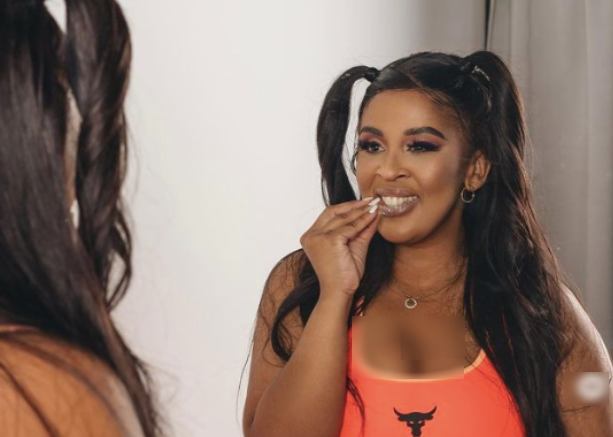 Cape Town – Reality TV star and businesswoman Nonku Williams recently underwent a tummy tuck cosmetic surgery and shared her recovery journey on Instagram.
She expressed gratitude for being back home but described the pain as almost unbearable, comparing it to feeling run over by a bus.
Nonku shared mixed emotions of sadness, excitement, and anxiety but thanked her surgeon for reassuring her that her feelings were normal. Her best friend Jojo Robinson, who had a similar procedure, offered words of encouragement.
"Thankful to be back home but the pain is almost unbearable. Feels like I've been run over by a bus. Mixed emotions of sadness, excitement and anxiety is what I'm experiencing but I'm grateful to my wonderful surgeon @klutchplasticsurgery who keeps checking in and assuring me everything I'm feeling is normal. I see the light at the end of the tunnel," she wrote.
Nonku had previously announced her plans for liposuction to eliminate stubborn fat and documented her surgery journey on Instagram.
"I'm sharing my surgery journey. As part of my glow up journey, I'm all about improving my health and I want to get body beautiful too. The Klutch Kick Start weight loss programme, with my lifestyle changes, has helped me with my weight goals, but there are a few stubborn areas I want to be snatched. So I'm undergoing liposuction," she wrote.
She later said that the surgery went well and expressed feeling groggy, nauseous, and in some pain and swelling, as expected, but noted that medication was helping.
Some of her followers offered well wishes, while others playfully asked her to be more transparent about her transformation process instead of promoting slimming products.
"Speedy recovery, but please don't come back here and try to sell us ama slim shake what what. Just tell us how much we need to budget to look like you," wrote one of her followers.