Recent Outfit Worn By Nini Ladies Might Want To Copy
Recent Outfit Worn By Nini Ladies Might Want To Copy, Before you consider copying a celebrity's outfit, the first thing to put into consideration is the style and color of the fabric because you can't pick a random outfit and expect to look fashionable.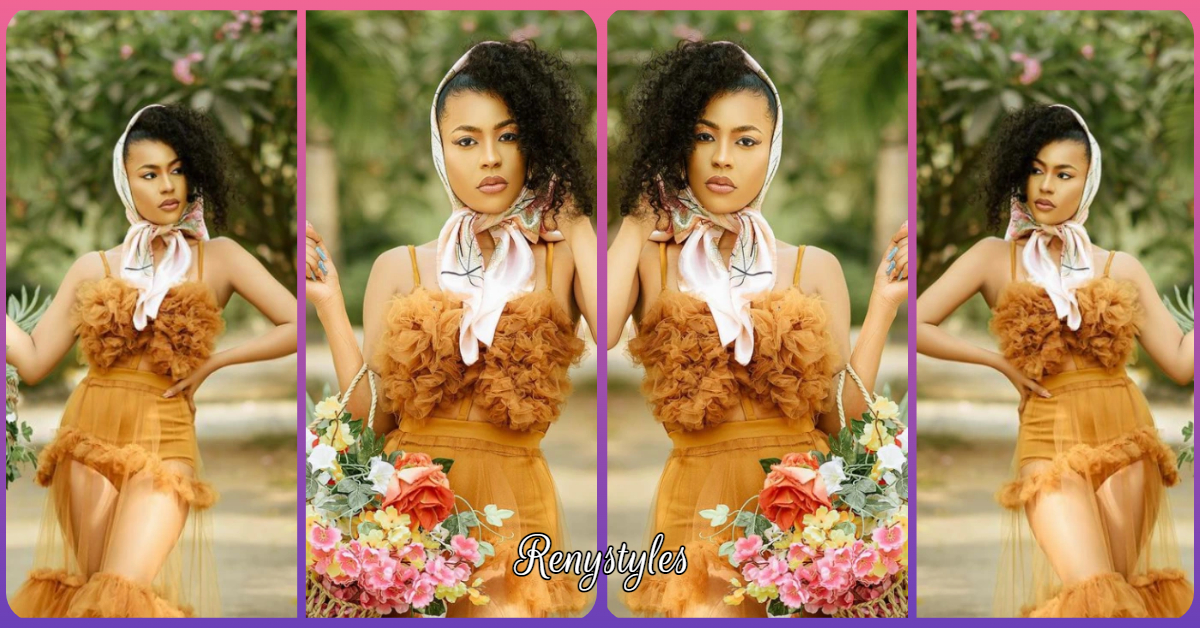 Nini recently shared stunning photos of herself flaunting a net gown on Instagram. Her style is fashionable and it can inspire upcoming fashion lovers to recreate. Net wears are attractive but it needs to be handled with tenderness.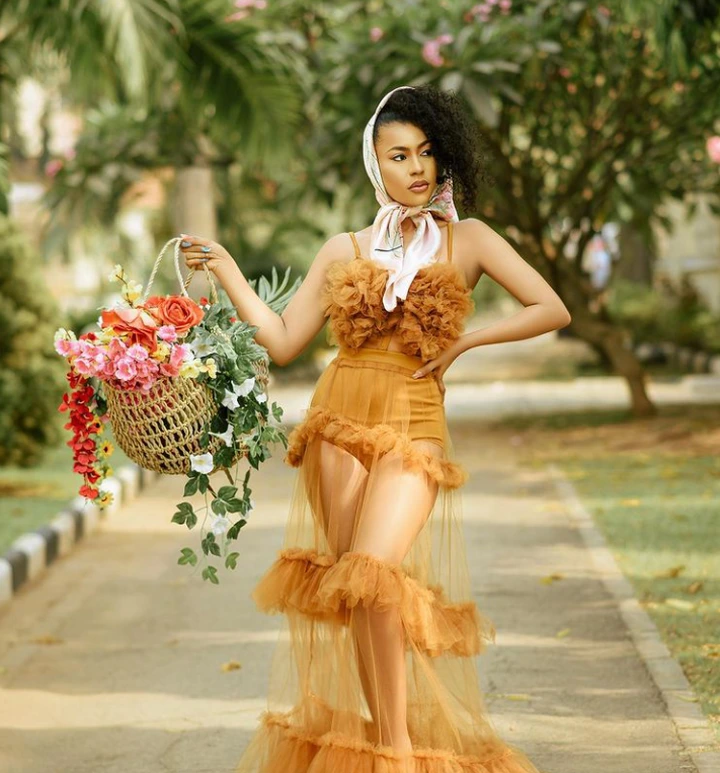 However, there are some things depicted in Nini's outfit you should consider and they include the following;
1 . Wow! The colour of her fabric is beautiful and it fits her skin tone. Colours plays an important role in fashion, it's either it changes your mood positively or negatively.

2 . The style of her dress in decent and attractive. Her dress is creative and the style is unique. Her dress is transparent and that's why she wore an underwear in order cover her body.

3 . Nini's head tie enhanced her facial look and added more beauty to her appearance.