Renowned Nollywood Actress, Rose Odika Loses mum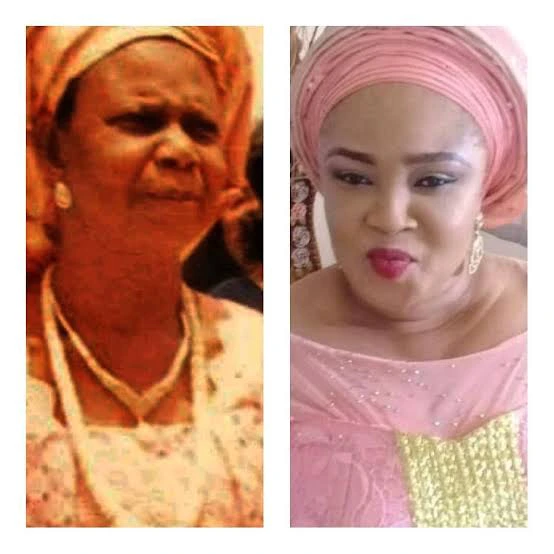 In a heart-wrenching moment for Nollywood star Yeye Rose Odika JP, the acclaimed actress is grappling with the profound loss of her mother, Madam Grace Odika. The sad event unfolded on September 4th, 2023, when Madam Grace Odika, aged 75, peacefully passed away after a brief battle with illness.
Yeye Rose Odika, known for her stellar performances on-screen, is now faced with the difficult task of bidding farewell to the woman who played a pivotal role in her life. Madam Grace Odika's passing leaves a void not only in the heart of her grieving family but also in the hearts of those who have come to know and appreciate Yeye Rose Odika's remarkable talent in the world of entertainment.
Madam Grace Odika's life, though brought to a close, will be celebrated for the love, care, and wisdom she imparted to her family throughout her 75 years. Her legacy will live on through her daughter, Yeye Rose Odika, who has become an iconic figure in Nigeria's thriving film industry.
During this challenging time, friends, colleagues, and well-wishers of Odika have rallied around her, offering their condolences and support as she navigates the emotional journey of bidding farewell to her beloved mother. The Nollywood community, in particular, has extended its sympathies to the grieving actress, highlighting the strong bonds that exist within the industry.
As Yeye Rose Odika, her family, and her friends mourn the loss of Madam Grace Odika, they find solace in the memories they shared and the indelible impact she had on their lives. The actress is expected to take some time away from her busy career to mourn and pay her respects to her late mother.
Madam Grace Odika's passing serves as a poignant reminder of the impermanence of life and the importance of cherishing every moment with loved ones. Yeye Rose Odika's colleagues and fans continue to offer their thoughts and prayers as she comes to terms with this profound loss.
The entire entertainment industry joins Yeye Rose Odika in mourning the departure of Madam Grace Odika, celebrating her life and legacy, and standing by their beloved actress during this difficult period.