RIP — She committed suicide in a painful way after being brutally raped, See what doctors found
On Saturday, August 6th, 16-year-old Alwande Dlamini took her own life in her home in Ekurhuleni. According to reports, she was sexually abused earlier that day by a male acquaintance, leaving behind a recorded confession detailing the trauma she endured. Her family members noticed unusual behavior from her upon returning home later that evening and found her crying in agony due to ingesting rat poison. Despite immediate medical attention, she passed away shortly afterwards.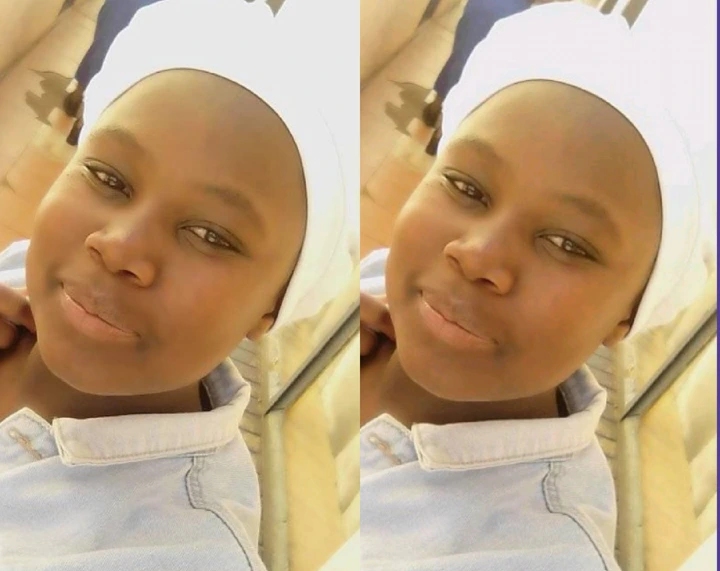 Following the incident, the family filed a complaint with local authorities, who began investigating both the cause of death and potential sexual assault charges against the unidentified perpetrator. However, sources close to the situation allege that law enforcement officials initially dissuaded the family from pursuing legal action due to perceived evidential shortcomings. Additionally, medical professionals at the mortuary reportedly failed to preserve crucial physical evidence during their postmortem examination of Alwande's body.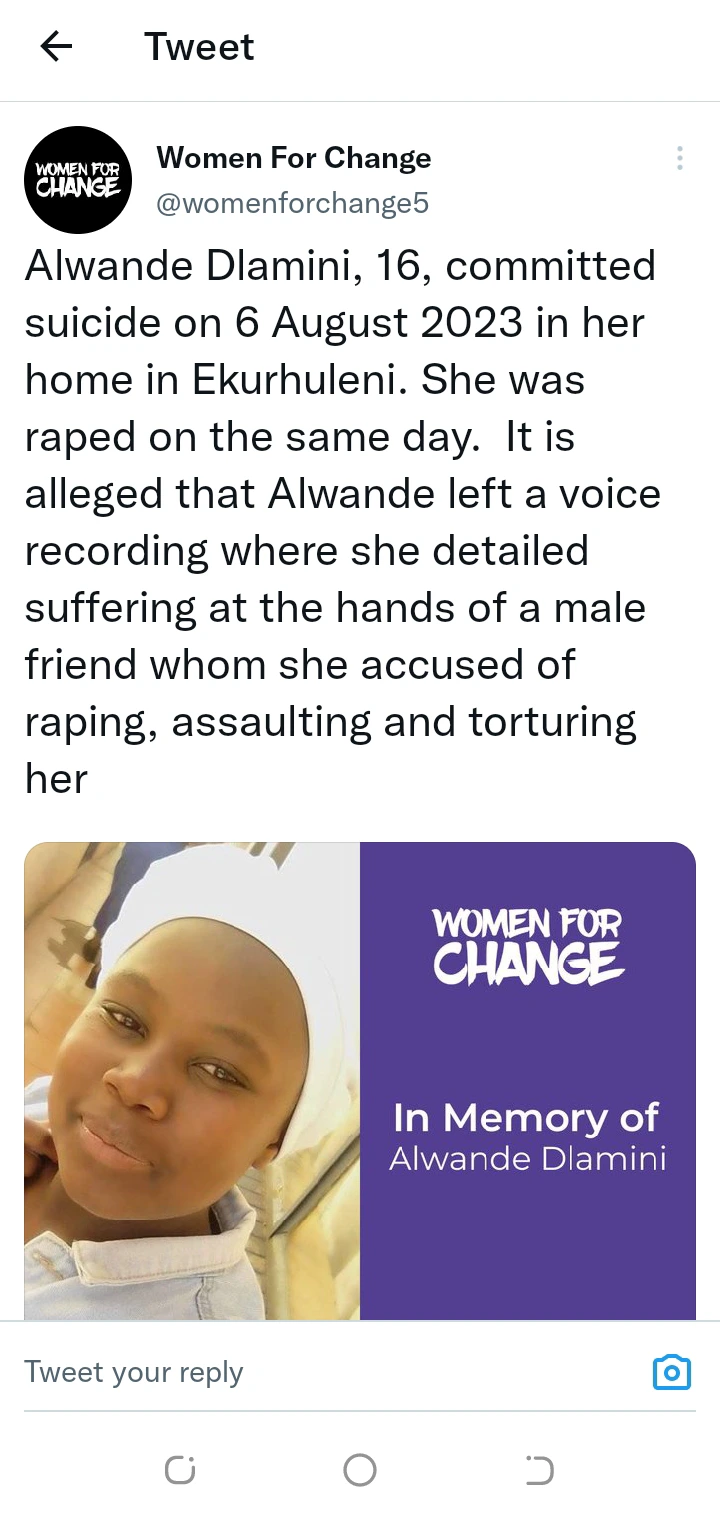 In light of these developments, the South African Police Service (SAPS) has launched an official inquest into the circumstances surrounding Alwande's passing while concurrently probing the validity of a separate rape accusation. As of now, nobody has been apprehended or charged in connection with either offense.
Rape is a deeply concerning and pervasive issue in South Africa, garnering attention both domestically and internationally. The country has one of the highest reported rates of sexual violence in the world, with women and children disproportionately affected. Addressing this crisis requires a comprehensive understanding of its causes, consequences, and ongoing efforts to combat it.
Tell us what you think about this tragic incident, and don't forget to like, comment, and share this article let's get more reactions on this matter. Follow our page for more updates on this.
Source: https://twitter.com/womenforchange5/status/1698033350814875802?t=amSmQsDbVuPCjaz-sUzWmg&s=19