'She needs prayers': Fans troll Minnie for ditching Khune for Quinton [Tweeps]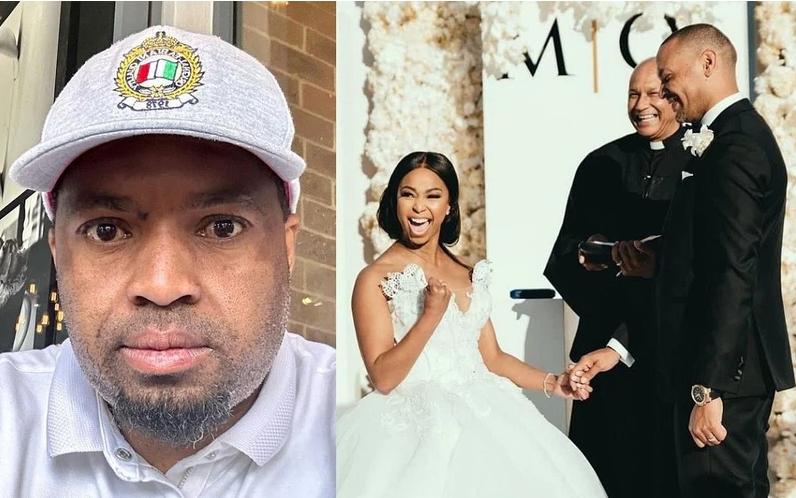 A controversial Zimbabwean socialite analysed Minnie Dlamini's options from ditching Khune for Quinton until her problems emerge.
South African model Minnie Dlamini trolled on Twitter for ditching Khune for Quinton.
The bubbly actress had been making headlines since Quinton wanted spousal support.
For many years, Minnie had been topping headlines since she divorced Quinton.
Controversial social commentator Shadaya started the issue on his Twitter.
He spoke at large about how Minnie missed the chance when she refused to be married to Khune.
He left many fans calling Minnie out, praising Khune and even Quinton.
FANS TROLL MINNIE FOR DITCHING KHUNE FOR QUINTON
Sharing on his Instagram, Shadaya detailed the options Minnie had and missed.
"Minnie Dlamini broke up with Itumeleng Khune, who was willing to pay R1 million rands for her lobola, because she felt she was too young, wanted to explore things & work on her career," he said.
"Only to marry a dude who is now suing her for spousal support. Now she's a baby mama paying child support," he continued.
"She fumbled big time😂" he finished laughing at her.
FANS REACT
As Shadaya started the analysis of Minnie ditching Khune for Quinton, fans had a lot to say.
"These people don't listen to you my goat 🤗🤣"
"But to be fair Minnie really loved Itumeleng. I think 🤔 Itu is the one who left Minnie for Fitness Bunny but I stand to be corrected. Although I don't know Minnie personally, she went all out for Itu (based on social media posts)"
"She dropped the ball so hard, even gravity was like, 'Girl, I can't help you!' 🤦‍♀️"
"But the 1million rands was not going to hers,then spend time with a man she did not love,No!"
"Maybe sometimes we rush into things because we competing with our exes. Instead of taking your L and do you! It doesn't cost a thing. On another hand we try, no one is written on forehead whether they good or bad"