Tension as Former EFF member shames EFF Julius Malema on social media
Patricia Bantom, a former member of the Economic Freedom Fighters (EFF), has made significant allegations against Julius Malema, the party's leader. Bantom claims that Malema's recent statement expressing his desire to see Mbuyiseni Ndlozi, an EFF Member of Parliament become the Gauteng Premier is in fact a demotion from the national stage to the provincial legislature.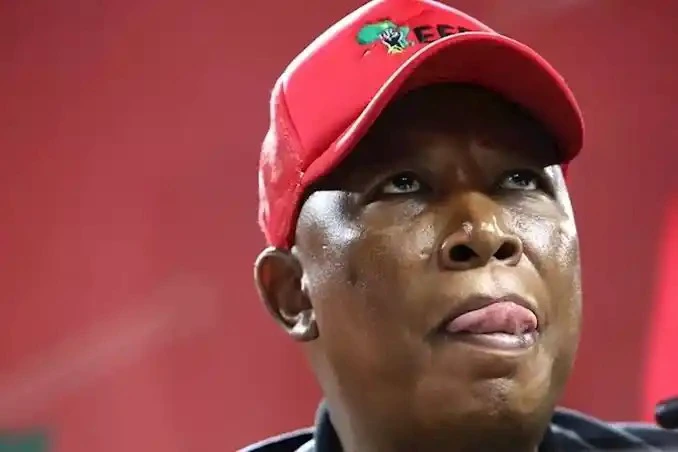 During a recent party event addressing the EFF's plans for the upcoming elections, Julius Malema made the announcement, highlighting Ndlozi as a capable leader and hinting at the possibility of him assuming the position of Gauteng Premier.
While Malema's statement may appear as a promotion for the EFF MP, Bantom argues otherwise. She contends that it would actually be a demotion for Ndlozi. Bantom asserts, "Basically, Julius Malema is demoting Ndlozi from parliament to the legislature. He knows very well that the EFF won't perform well in Gauteng. And if he fails, which is obvious, it is over for him."
Mbuyiseni Ndlozi, known for his impassioned speeches and fiery rhetoric in Parliament, has been a prominent figure within the EFF. His active participation has positioned him as a recognizable face in South African politics.
These allegations against Julius Malema have sparked a debate among political commentators. Some argue that Malema's proposal is a strategic move to strengthen the party's influence at the provincial level and potentially gain more power in Gauteng, which is South Africa's most populous province. However, others share the concerns raised by the former EFF member, stating that it could sideline Ndlozi's national influence as a Member of Parliament.
As these allegations and debates unfold, they shed light on the internal dynamics and ambitions within the EFF. The party's future direction and the roles of its key members, including Mbuyiseni Ndlozi, will undoubtedly shape the political landscape leading up to the upcoming elections.
Source: https://twitter.com/Patricia_Bantom/status/1700389093681586462?t=_rbddSmbRWprvOd-2NeQxw&s=19