Thato's Journey Beyond Reality TV: A Glimpse of Her Corporate Side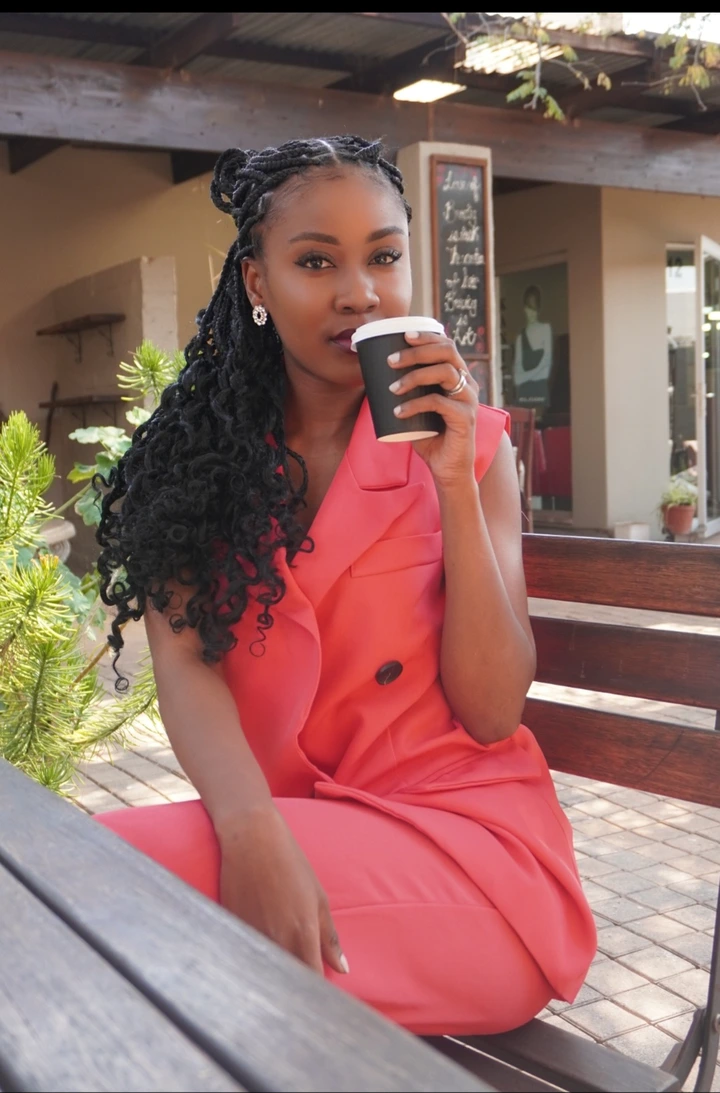 Source
Rare picture of me as a corporate girlie 🌺 pic.twitter.com/Z5ngwYMFNw

— Thato Immaculate Mokoena-Mthombeni (@callherthato) August 31, 2023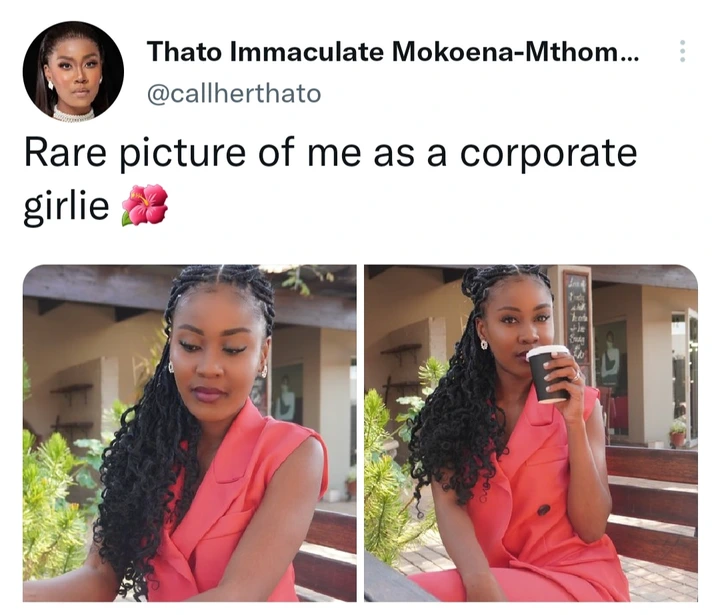 Former Big Brother Mzansi contestant Thato took to Twitter to share a glimpse of herself as a corporate professional, surprising her followers with a rare photo. The picture, which shows her in a corporate ensemble, captures a different side of the former reality TV star.
In her tweet, Thato humorously refers to herself as a "corporate girlie," reflecting on her previous professional life outside the realm of reality television. The post offers a fascinating insight into the diverse experiences and phases of her journey beyond her time on Big Brother Mzansi.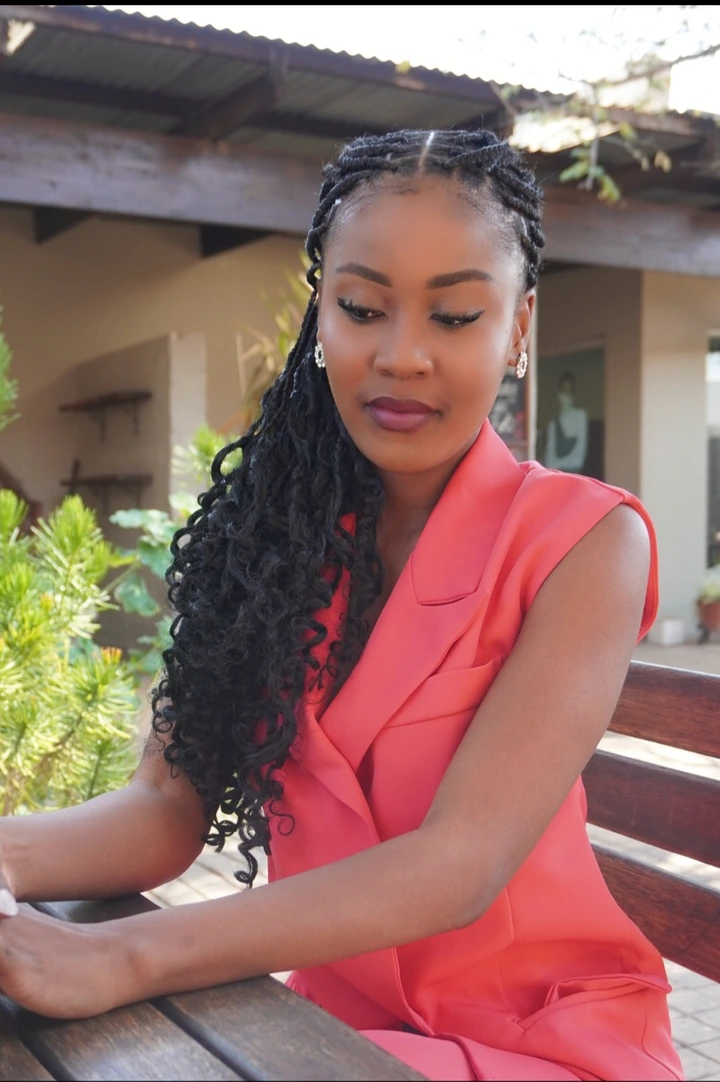 Thato's decision to share this nostalgic moment with her social media followers resonates with the trend of individuals reflecting on their personal growth and transformations. The juxtaposition of her corporate persona with her former reality TV status adds an element of intrigue and showcases the multi-faceted nature of her identity.
In the fast-paced world of social media, where present moments often take center stage, throwback posts provide an opportunity to connect with memories and celebrate different chapters of life. Thato's tweet not only allows her fans to appreciate her journey but also adds a relatable touch as others may also find joy in revisiting their own pasts through photos and memories.