Thembi Seete causes a stir with her recent bridal look pictures | People react
Thembi Seete is one of the most loved South African media sensations because of her kindness and humility. As a veteran actress, television presenter, musician, model and a dancer, Thembi Seete is now helping youngsters to soar to the top. It has been over two decades since she made her debut in the industry and her incredible contribution to the success of the South African entertainment industry is seen. She is definitely being remunerated exceptionally well for her hard work and passion.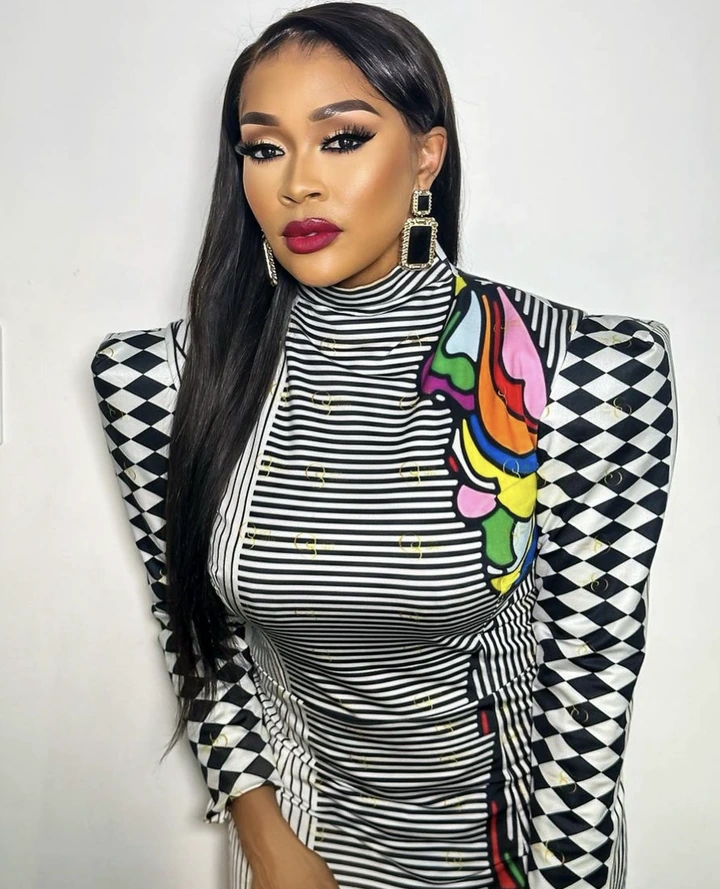 As a 47-year-old as of 2023, Thembi Seete is always complimented for her unfathomable beauty to an extent that some say she looks like she is in her late 20s. She is a very beautiful woman who always makes sure that she leaves the house stunning. This highly respected media personality has recently left her fans and followers on Instagram flabbergasted with her recent bridal look pictures. She looks very ravishing and below are the pictures she shared on Instagram.
1.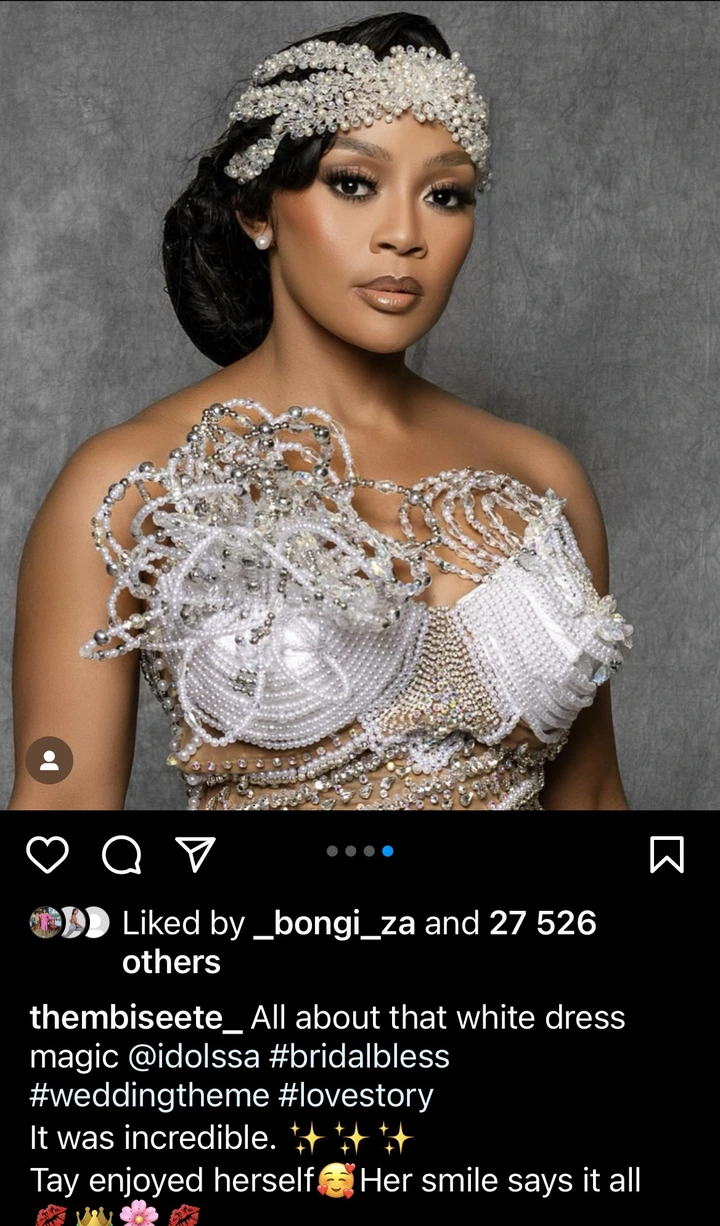 2.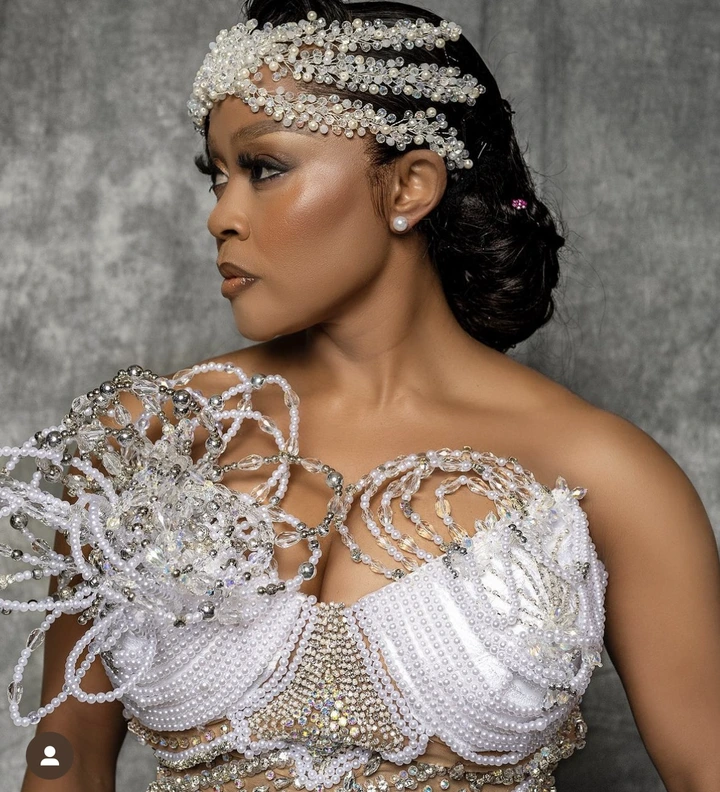 3.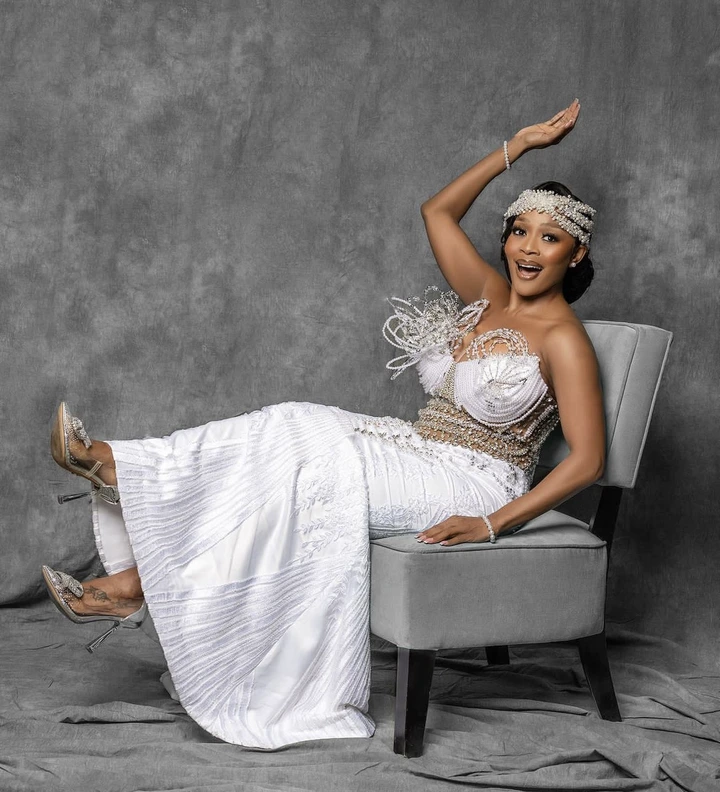 4.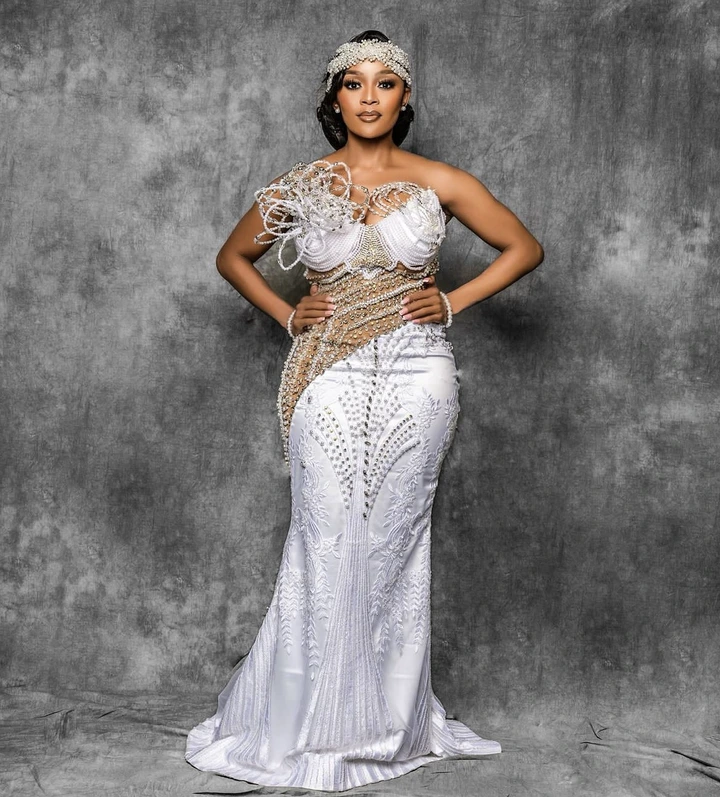 What a stunning old woman who takes good care of herself like the 20-year-olds of today. Thembi Seete always make sure that her hairstylist, fashion designer and makeup artist work together to make her look stunning at all the time. There was never a time where she dressed in a certain way and the people were unpleased, her fans and followers know that she always looks ravishing. With the above pictures, her fans and followers could not spare but rush to the comments section of the above pictures to leave their compliments. Below are some of the comments from the comments section of the above pictures.
1.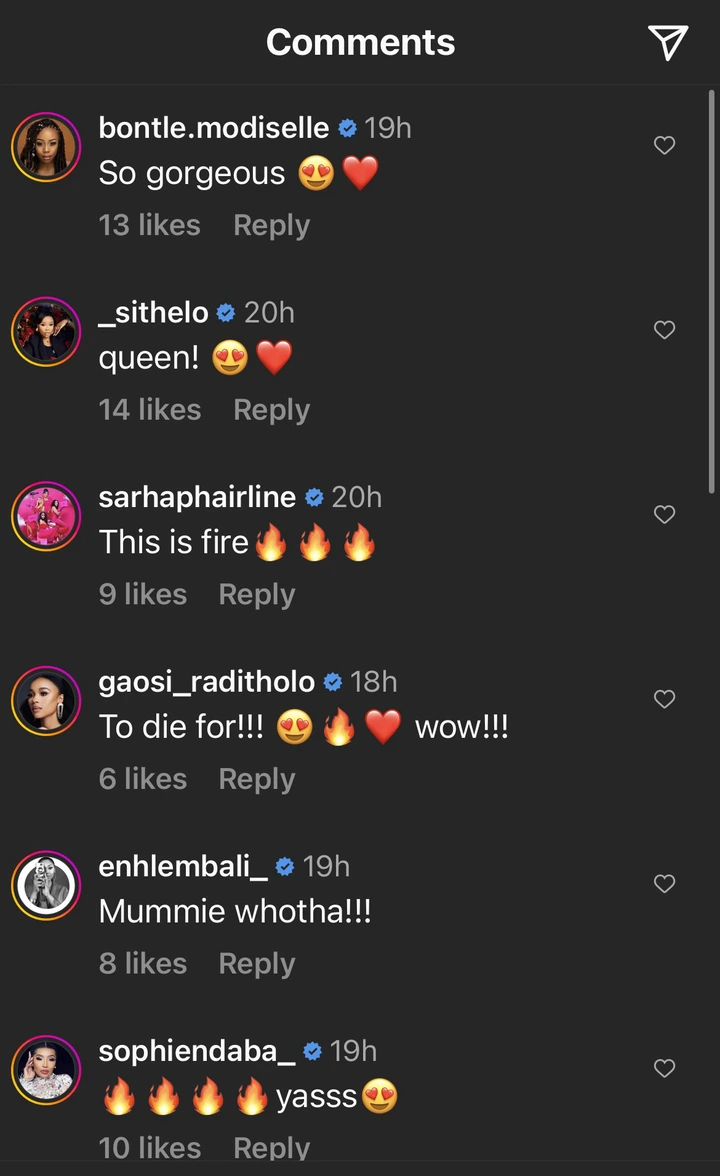 2.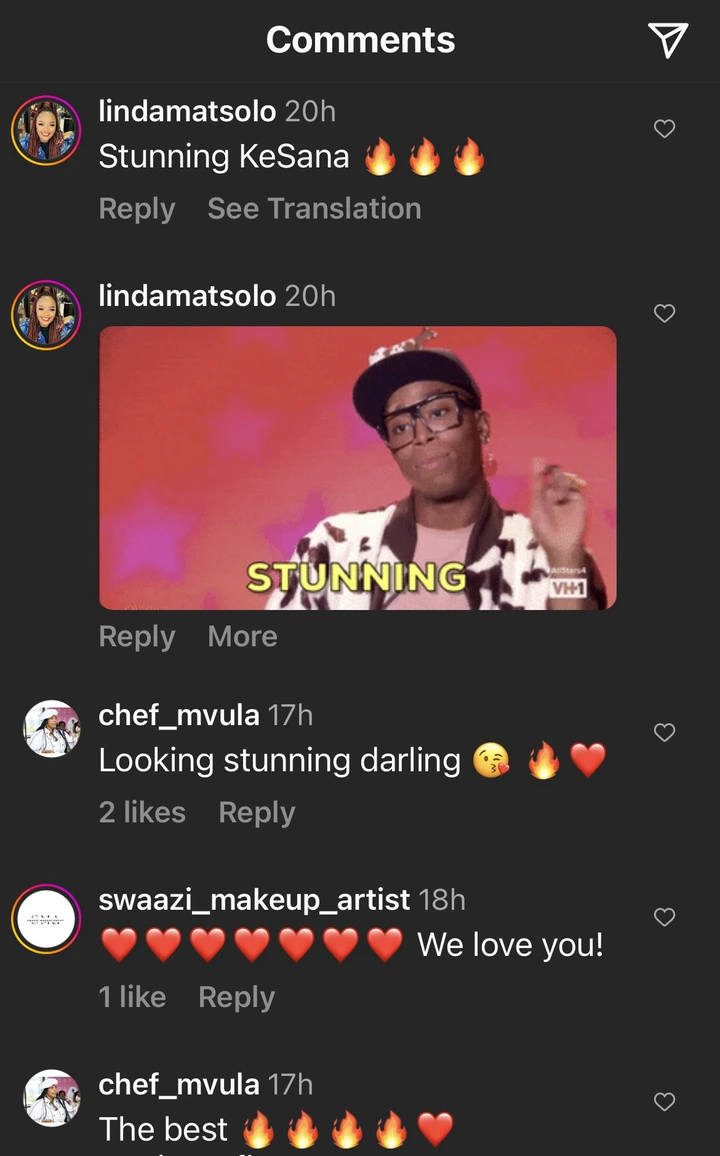 All the fire and heart emoticons definitely describe her whole entire look and we can therefore all come to one agreement that she did her outmost best to look stunning. What a gorgeous woman!
Sources:
Instagram
https://instagram.com/thembiseete_?igshid=NzZhOTFlYzFmZQ==