Tinubu Wrote To All PDP Governors To Nominate People For Appointment, None Of Them Can Deny It' Wike
During an interview in a video (Watch The Full Video) with Channels Television correspondent today, the FCT Minister and former governor, Nyesom Wike, asserted that the Peoples Democratic Party (PDP) would not dare sanction him for his anti-party activities. He also claimed that President Bola Ahmed Tinubu had reached out to all PDP governors in the country to nominate individuals for appointments.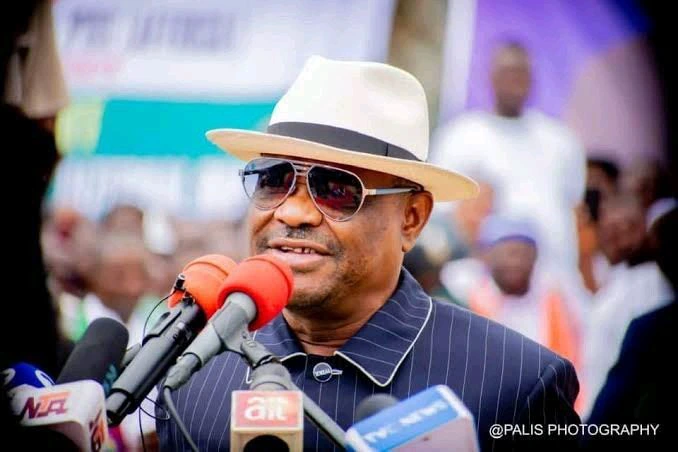 While discussing the matter during the interview, Wike mentioned that the administration of President Tinubu had sent letters to governors from both the All Progressives Congress (APC) and the Peoples Democratic Party (PDP) to nominate one person each for ministerial appointments in their respective states.
Expanding on his point, former governor Nyesom Wike emphasized that no PDP governor in Nigeria could deny receiving the request to nominate appointees under President Tinubu's administration. He stated, "Tinubu wrote to all PDP governors to nominate people for appointment; none of them can deny it. He told them to nominate ten persons each, and I can confidently say that PDP governors nominated individuals for these appointments. Appointments are appointments. No one can challenge me and say that he never received a letter requesting nominations for specific individuals to be appointed."