Tribunal: LP's Kehinde Edun Reacts When Asked if the Party Would Protest if Ruling Goes Against Them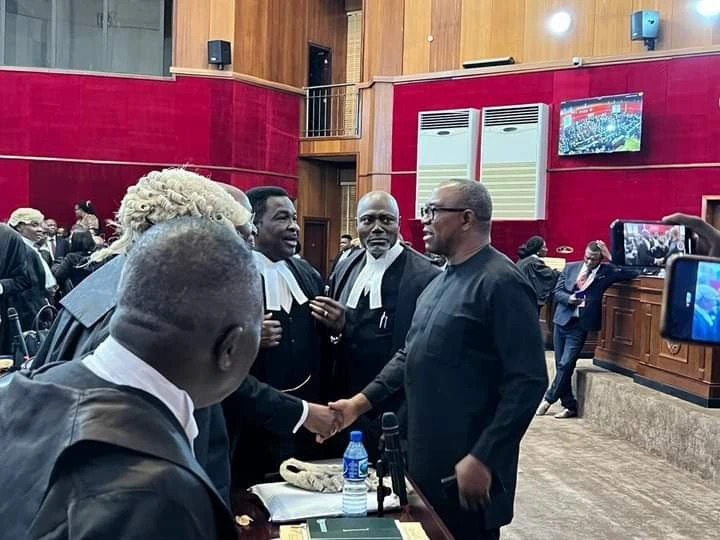 According to THE PUNCH, in anticipation of the Presidential Election Petition Tribunal's verdict expected on Wednesday, the Labour Party (LP) has outlined its stance on potential actions if the judgment does not favor the party and its 2023 general election Presidential candidate, Peter Obi. Obi and his People's Democratic Party (PDP) counterpart, Atiku Abubakar, are challenging the victory of President Asiwaju Bola Ahmed Tinubu at the PEPT.
The Labour Party's leadership affirmed its commitment to seeking recourse in the Supreme Court should any doubts arise about the tribunal's decision.
Kehinde Edun, the National Legal Adviser of the LP, revealed this during a telephone conversation on Monday.
Edun expressed confidence in a favorable judgment, citing substantial evidence in their favor. When questioned about the possibility of protests in the event of an unfavorable ruling, the national legal adviser dismissed such an idea. Instead, he emphasized the party's intention to explore the option of the Supreme Court.
Edun stated, "No, there is no reason for protest. We still have an option. Of course, the tribunal is not the final court. It is just the court of first instance for the presidential election. The court of appeal is the court of first instance.
"We still have an option to head for the Supreme Court. What is the reason to protest after the judgment on Wednesday? If we find a reason to appeal further, we will do it. The issue of protest does not arise now at all. If you are dissatisfied, you can still go upstairs. But we don't think that will even happen. We are going to get the victory."