Ugandan businessman marries seven wives on the same day (photos)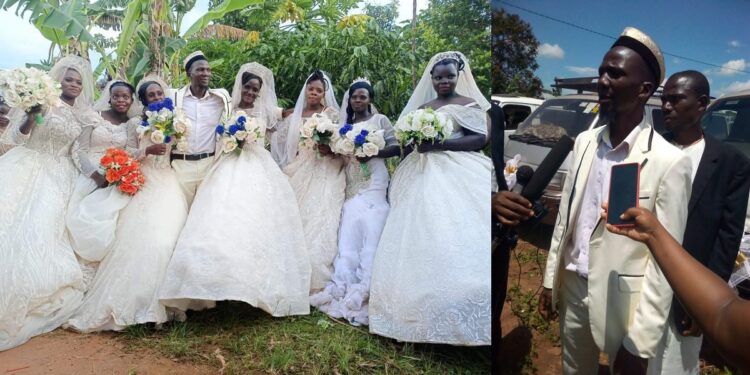 Interestingly, two of the seven wives he married are biological sisters.
A Ugandan businessman, Ssaalongo Nsikonenne Habib Ssezzigu, recently caused a buzz in his country after marrying seven wives on the same day.
The grand wedding ceremony took place in Bugereka village, located in the Mukono district, on Sunday, September 10, 2023. Interestingly, two of the seven wives he married are biological sisters.
The festivities commenced around 8 am in the morning when the brides were taken to a local salon for styling. Later, they were transported in Super Custom vans, bearing the name of each of the brides.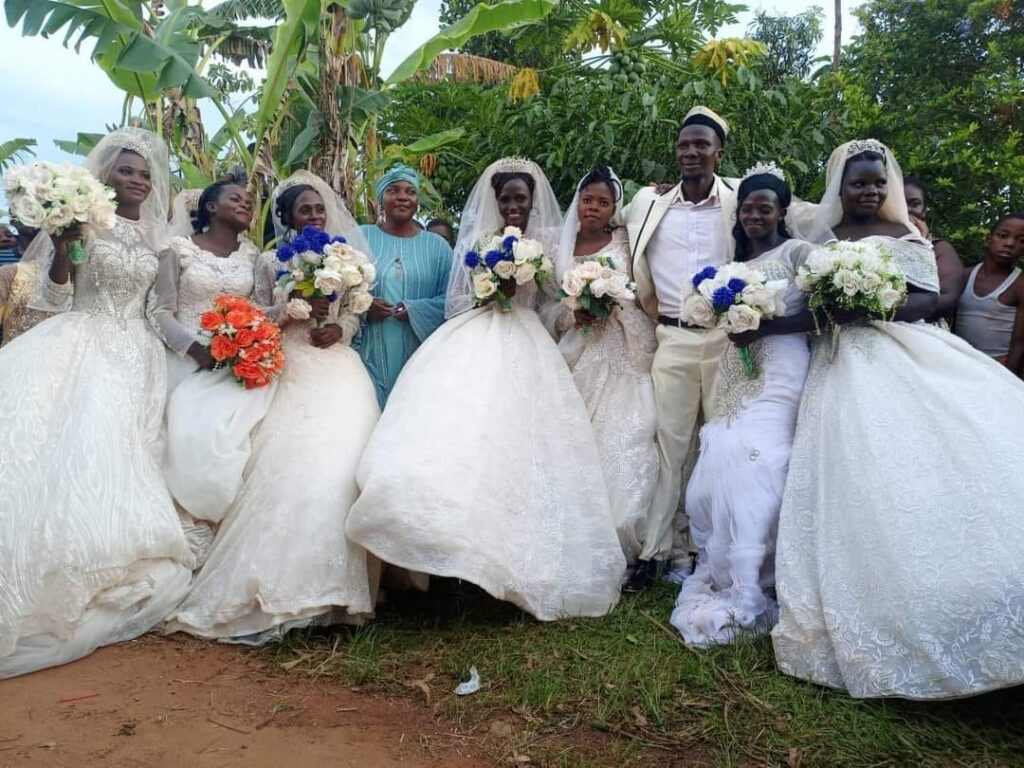 After the exchange of marital vows, Nsikonnene and his seven wives embarked on a grand procession led by boda boda cyclists, passing through the towns of Kalagi, Kasana, and Nakifuma, before arriving at their new home at 6 pm in the evening.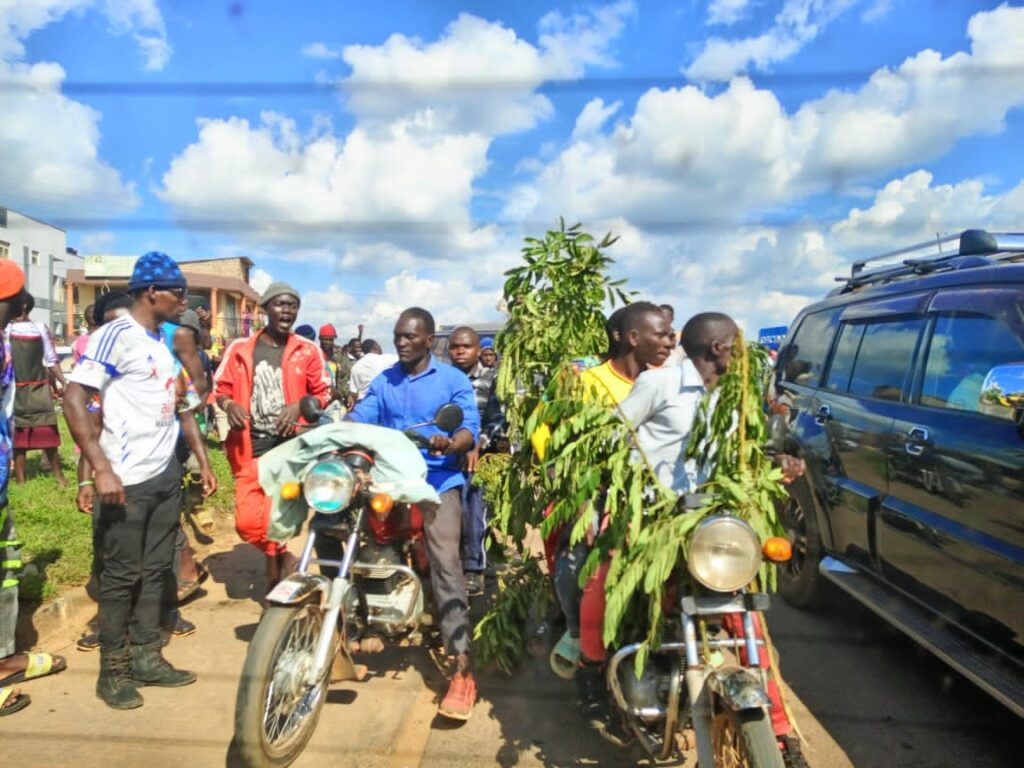 The wedding festivities kicked off with a concert, and enthusiastic onlookers lined the roadsides to witness the event.
Some were in disbelief, while others remarked that it was their first time witnessing such a wedding.
The seven wives, namely Mariam, Madinah, Aisha, Zainabu, Fatuma, Rashida, and Musanyusa (Habib's first wife of seven years), were all honored with new cars as gifts from the groom.
At the reception, each bride had a designated seat bearing her name. During his reception speech, Nsikonnene commended his wives for their loyalty and devotion.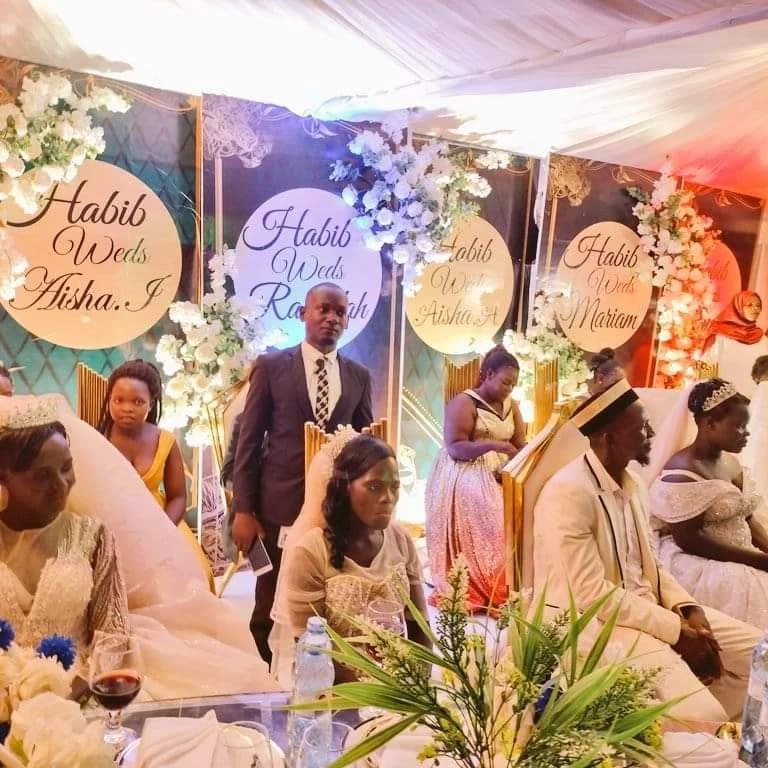 "My wives harbour no jealousy amongst themselves," he declared with pride.
"I introduced them separately and decided to wed them all at once to make one big happy family,"
He added that he might marry more wives in the future.
"I am still a young man and in the near future, God willing, I cannot say this is the end of it," he added.
The groom's father Hajj Abdul Ssemakula, remarked that polygamy has been a long-standing tradition within their family.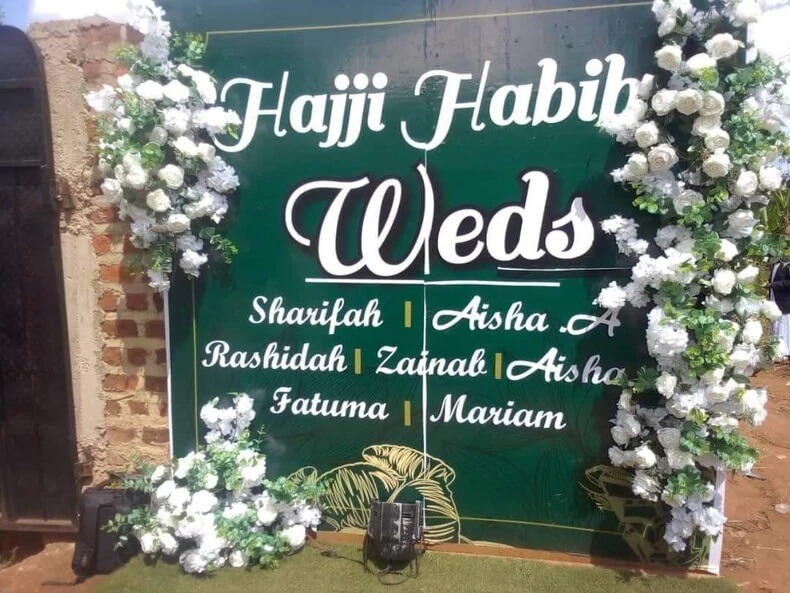 He further revealed that even his grandfather practiced polygamy as he married six wives residing in the same house, separated by curtains.
"My own late father had 5 wives and I myself have four wives who live in one house," he said.
It is said that Habib broke the record of marrying seven wives at once in Uganda.
See more photos below,