White SA Lady Was Painfully Killed by Two Men at Her Residence. Check Out What Happened
White SA Lady Was Painfully Killed by Two Men at Her Residence. Check Out What Happened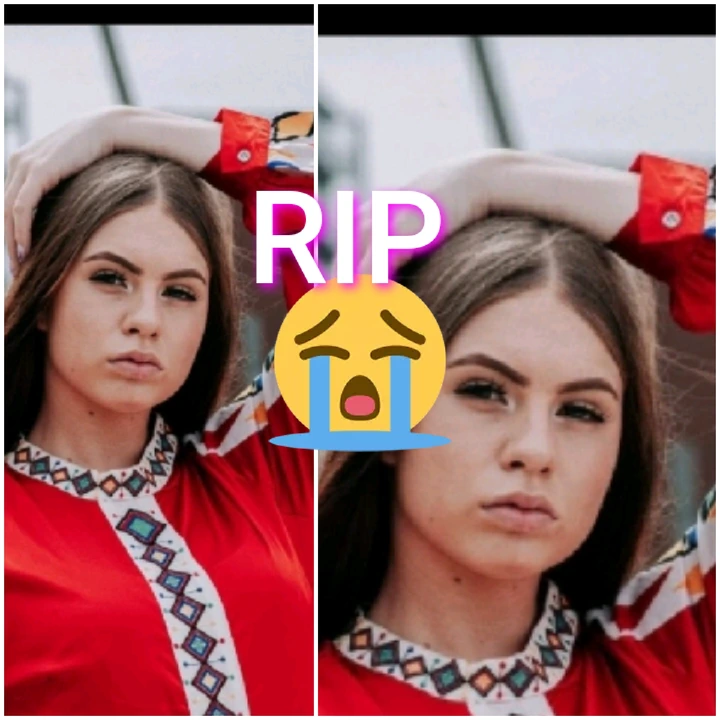 The quiet neighborhood of Booysens Park, Gqeberha, was rocked by a heart-wrenching tragedy on the 17th of August when Verushka Nel, a mere 19 years old, fell victim to a senseless act of violence within the walls of her own home. This chilling incident has sent shockwaves through the community, raising unsettling questions about safety and security.
Verushka Nel's life was tragically cut short as she found herself ensnared in a nightmarish sequence of events. According to reports, she was innocently occupying her bedroom, absorbed in a telephone conversation, oblivious to the impending horror that awaited her. The tranquility of her space was shattered by a series of knocks that echoed through her home, jolting her from her conversation.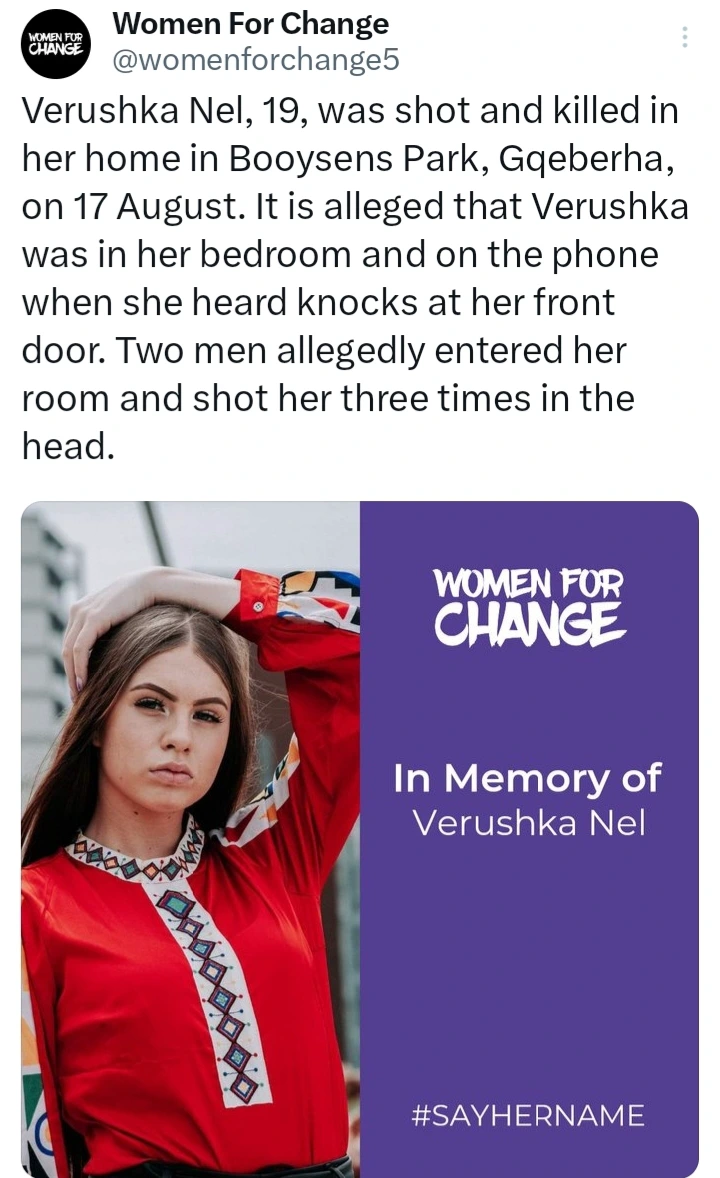 In a cruel twist of fate, those knocks signaled the intrusion of two unknown men into her sanctuary. The details surrounding their motives remain shrouded in mystery, leaving the community grappling with shock and disbelief. These assailants showed no mercy, mercilessly opening fire and subjecting Verushka to an unthinkable fate. The sinister act was executed with ruthless precision, leaving her with no chance of survival. She was struck down, with three fatal shots to her head, leaving behind a scene of devastation.
The implications of this tragedy extend beyond the immediate horror. The incident has ignited a conversation about the urgent need for enhanced security measures within our communities. It also underscores the importance of unity in addressing such heinous acts, ensuring that they do not tarnish the fabric of our society any further.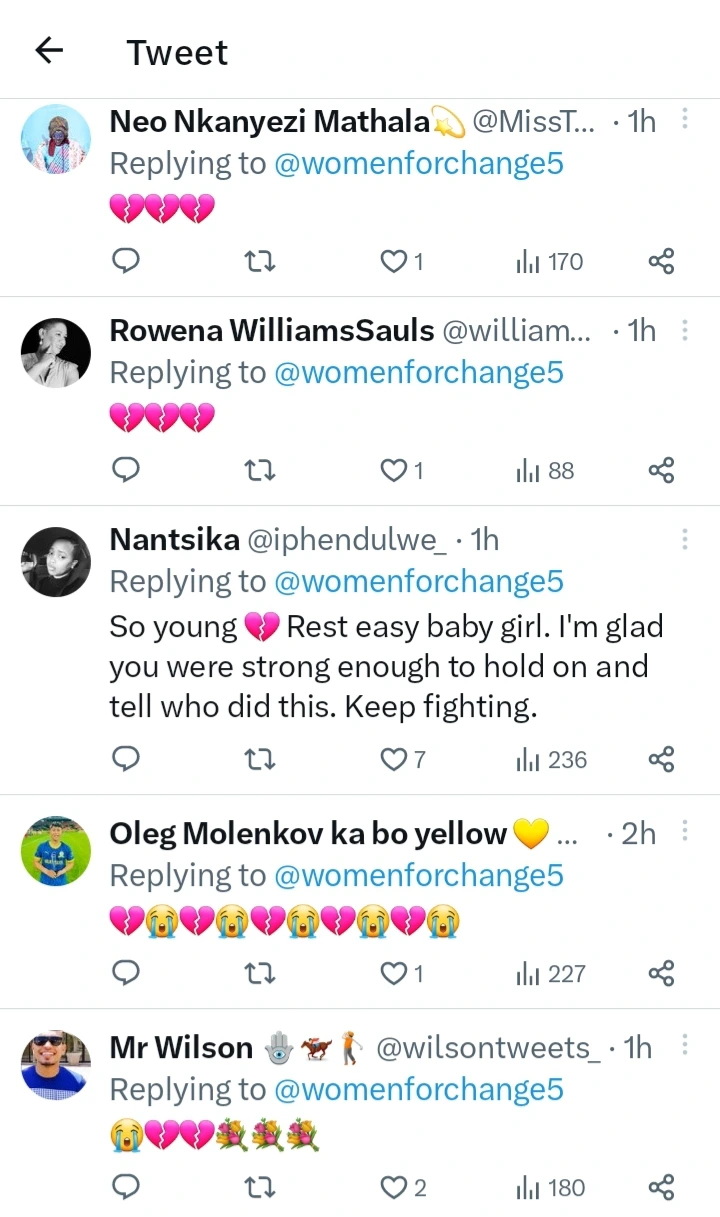 As the community mourns the loss of Verushka Nel, the search for answers and justice continues. The memory of her life serves as a poignant reminder of the vulnerability that lurks even within the confines of our homes. Her story compels us to collectively demand safer neighborhoods and a more secure future for the generations to come. The tragic events that unfolded within her home must not be in vain; they should galvanize us to stand together against violence and work towards a society where such heartbreaking incidents are nothing but a distant memory.
Source: https://twitter.com/womenforchange5/status/1696564501359874226?t=W5tDgzfPXqyPc856hshoUw&s=19