'You did well': Fans gush over Nadia Nakai and Kairo's AKA tribute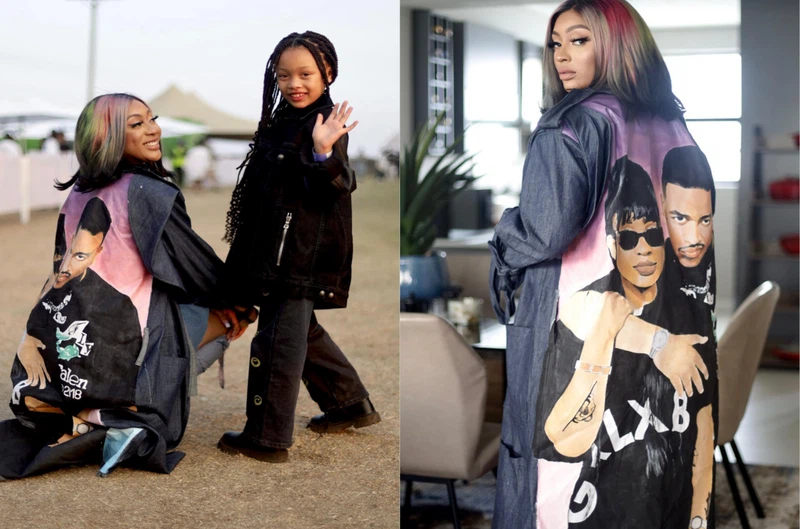 Nadia Nakai and Kairo delivered an electrifying tribute, full of love and applause from fans who joined in celebrating AKA's music.
The Galaxy 947 Joburg Day show took an emotionally charged turn as South African rapper Nadia Nakai and the young sensation Kairo Forbes took to the stage to perform a heartfelt tribute to the late AKA, which left Mzansi with deep emotions.
NADIA AND KAIRO
The event, held in honour of AKA, who tragically passed away, brought together a star-studded lineup of musicians, but it was the performance by Nakai and Forbes that left the audience deeply touched.
The bond between Nadia Nakai and AKA was more than just professional; they were life partners before the world lost the iconic rapper. Their relationship was celebrated as Nakai took to the stage with AKA's daughter, Kairo Forbes, by her side.
This touching gesture symbolized the enduring connection between Nakai and the late artist.
AKA LEGACY
What truly set the tribute apart was the emotional resonance between Nakai and Forbes. Prior to their performance, the duo shared a rehearsal video that quickly went viral. Fans were moved by the visible love and respect they had for AKA.
The video gave a glimpse into their preparation for the tribute, stirring excitement and anticipation among fans.
As the duo took to the stage at Galaxy 947 Joburg Day, the atmosphere was electric. With the backdrop of the Johannesburg skyline, Nakai and Forbes delivered a powerful rendition that paid homage to AKA's legacy. The audience was visibly moved, and social media was flooded with heartfelt reactions.
MZANSI REMEMBERS SUPA MEGA
Nadia Nakai took to her Instagram to share her thoughts on Kairo Forbes' performance. In the video, she expressed her pride and admiration for the young talent, stating that Kairo did an incredible job in front of the live audience.
Social media platforms were inundated with posts from fans who couldn't help but gush over the touching tribute. Many attendees and followers expressed their love for Nakai and Forbes, applauding their resilience and strength during this difficult time.
A sense of unity and shared grief permeated the event, bringing fans closer to the artists they admire.
R.I.P. AKA
Nadia Nakai and Kairo Forbes' performance served as a reminder of the indomitable spirit of South African music and the unbreakable bond between artists and their fans.
In a world where music can heal and unite, this tribute left a mark on everyone who witnessed it.