Zulu Nation woke up to some goodnews this Sunday morning
Prince Mangosuthu Buthelezi, a prominent figure in South African politics, has been discharged from the hospital and is now convalescing in the comfort of his own home. This development, confirmed by his family, marks a significant moment in the Prince's ongoing health journey.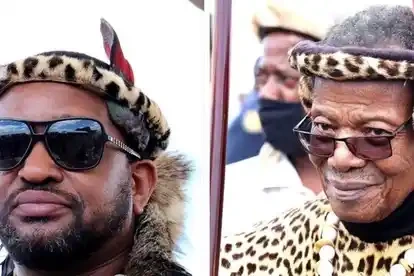 Prince Buthelezi, who has been a steadfast leader in the political landscape of South Africa for decades, is taking a well-deserved break from his duties. He will not be resuming his official responsibilities, including meetings with delegations at his palace in KwaPhindangene or conducting business from any of his official offices for the foreseeable future.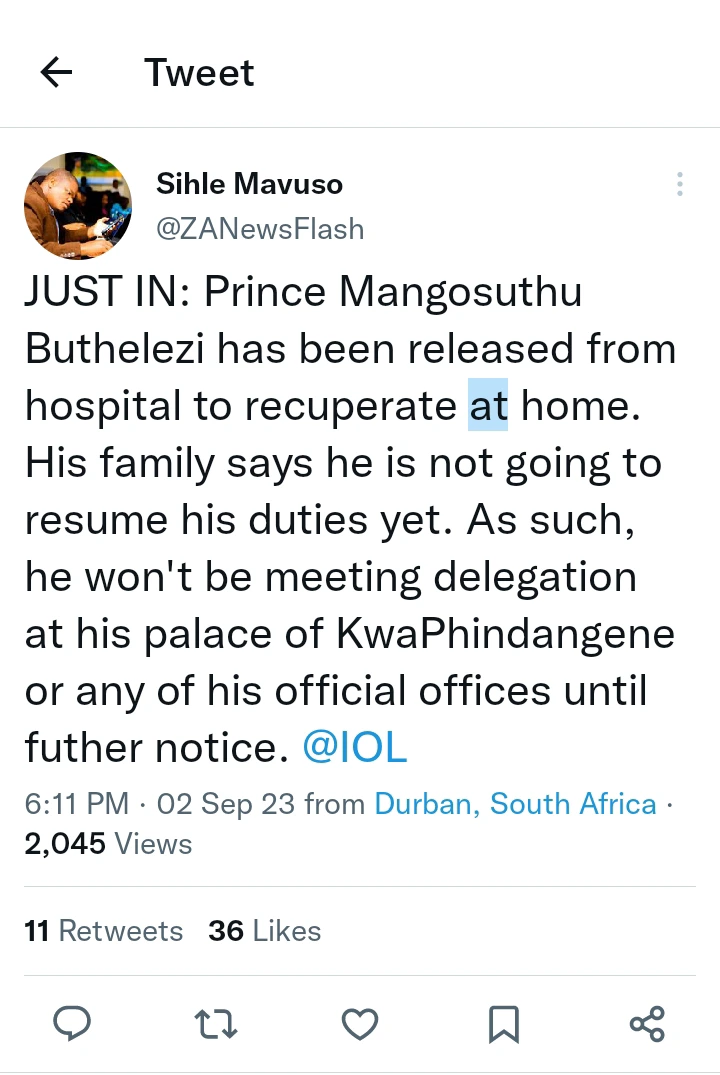 The decision to extend his leave from public life is based on the advice of his medical team and the Prince's desire to fully recover before resuming his active role in the political arena. This news comes as a relief to many of his supporters who have been concerned about his health in recent weeks.
Prince Buthelezi's contributions to South African politics are undeniable, having served as the leader of the Inkatha Freedom Party (IFP) and as a Member of Parliament for several terms. His leadership has played a pivotal role in shaping the nation's political landscape, and his absence from the public eye will undoubtedly be felt.
However, his family and supporters are optimistic about his recovery and look forward to his eventual return to his duties when he is in good health. In the meantime, they request privacy and understanding from the public as Prince Buthelezi focuses on regaining his strength and vitality.
As South Africa watches the progression of this influential leader's health, the nation remains hopeful for his speedy recovery and eagerly anticipates the day when Prince Mangosuthu Buthelezi will once again take his place in the political arena.
Source: https://twitter.com/ZANewsFlash/status/1698020932080578560?t=GgpzTrJtcyFozWuHWLmmiw&s=19