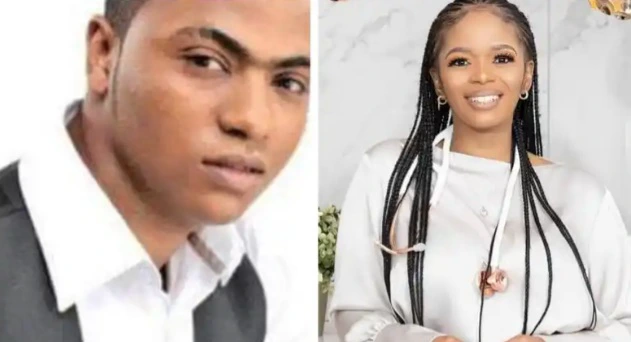 In an exclusive statement issued from the confines of the Bizzah Makhete Correctional Centre in Kroonstad, Free State, Nandipha Magudumana has maintained that her arrest, which occurred in Tanzania in April alongside her partner Thabo Bester, was conducted in an illegal manner. Magudumana, who is currently awaiting trial, expressed her gratitude for the unwavering support of friends and family during her period of incarceration.
Magudumana faces a series of grave charges, including aiding and abetting the escape of her partner Bester, a convicted rapist and murderer, from lawful custody. The charges against her also encompass defeating the ends of justice, arson, fraud, and violating a corpse. Her statement shed light on the numerous challenges she has encountered since her fall from grace, noting that she has sought solace and strength through deep conversations with her faith during her time behind bars.
"I would like to assure you that I am holding on in faith," Magudumana asserted, underlining her determination to navigate these trying times with resilience and hope. The statement also addressed the various narratives surrounding her arrest, with Magudumana asserting that her legal team is well aware of the false information that has been circulating. While she refrained from delving into specifics, she indicated her intention to address these matters at a later stage.
As Women's Month draws to a close, Magudumana took a moment to reflect on the challenges faced by women in the country. Her poignant words highlighted the broader struggles women encounter, resonating with the themes of empowerment, resilience, and unity that have characterized this significant month.
The legal proceedings surrounding Magudumana's case are poised to be closely monitored as her defense seeks to shed light on the circumstances of her arrest. The allegations against her are undeniably serious, but her determination to seek justice and to address the discrepancies in her arrest narrative indicates that this legal battle is far from over.
As the nation watches closely, Nandipha Magudumana's voice continues to resonate, not only for her own story of hardship and perseverance but also for the broader cause of highlighting the challenges faced by women in South Africa.
Source:
https://www.google.com/url?q=https://sundayworld.co.za/news/government-officials-sexually-abused-me-magudumana/&sa=U&ved=2ahUKEwjRrOLQ2PqAAxXPSvEDHaXnAuEQlO8DegQIAxAD&usg=AOvVaw2KKrvlyyXPjQRnM3IzUdy-